Singapore, @mcgallen #microwireinfo, July 23, 2019 – anello®, the iconic and fashionable brand that has taken the chic and trendy Singapore by storm, is finally here in a brick-and-mortar store, in the superlative Jewel Changi Airport.
Since 2015, anello® bags and accessories have been lapped up readily by customers from all walks of life and ages here in Singapore.
Now, Singapore residents and visitors alike can shop in the comfort and convenience of the 625 square foot store in Jewel Changi Airport. Shoppers can choose from a wide selection of designs far exceeding any sales outlets elsewhere in Singapore. And for fans of exclusive collections, anello® at Jewel Changi stocks limited editions and boutique editions not available online or anywhere else in Singapore.
anello® bags are known to be minimalist chic, trendy, timeless, with classic and dependable Japanese quality – ready for college or the boardroom. There is an anello® bag or accessory for anyone, in a style, color, texture and size that fits you and your lifestyle perfectly, every day and night.
From 23 to 29 July 2019, in celebration of its grand opening, anello® Jewel Changi will be extending a 50% discount for the second item purchased (Terms & Conditions apply).
Follow anello® Singapore via:Instagram: https://www.instagram.com/anello®_officialstore_singapore/ using #anello®jewelsg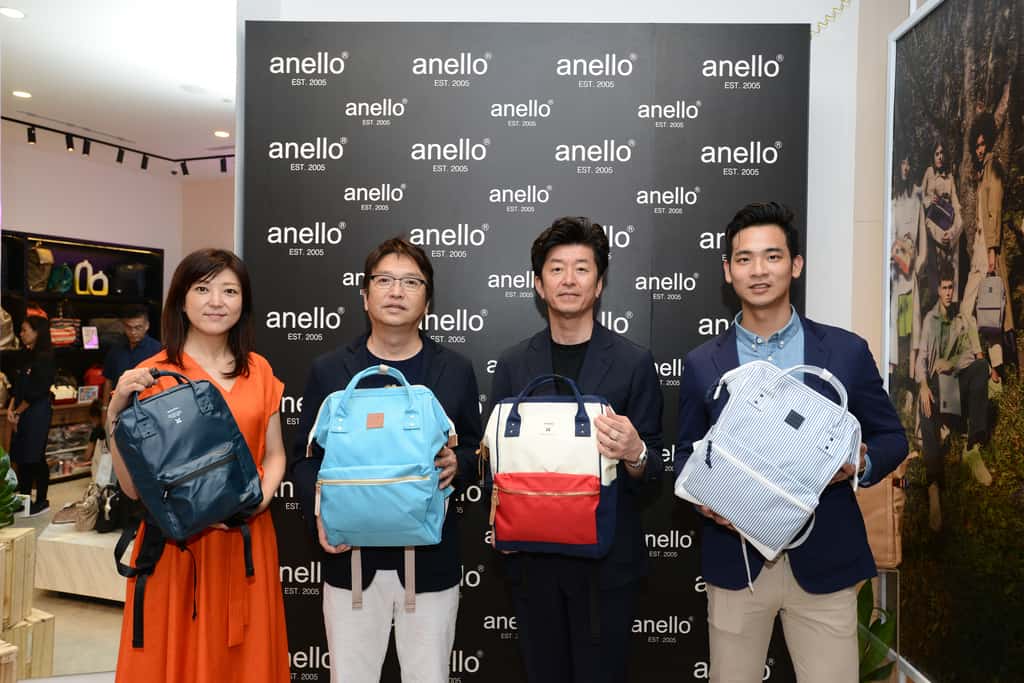 About anello®
anello®, which means "ring" in Italian, has the metaphorical meaning of "annual growth rings of a tree" as articulated by the brand owner Carrot Company®. The iconic bag has a philosophy for you to "walk freely with bread and wine" (COM PÃO E VINHO, ANDA-SE CAMINHO in Portuguese), which means the bags are so easy to carry and use you will never leave your home without it. The Anello® bags are characterized by a unique Kuchigane (口金), which can be translated as "base" or "cap". The Anello® Kuchigane is a design that has a wide opening with a hidden wire under the top zipper, allowing you to easily check your items within it, or remove them from the bag.
About Carrot Company®
Carrot Company was founded in Osaka, Japan, in 2005. The company is so named after the Japanese word for carrot (人参, pronounced "ninjin" or "にんじん"), which can also be seen as the "the participation of many people". It is the brand and trademark owner of Anello®® bags and accessories worldwide. Visit http://www.carrot-co.com.
###