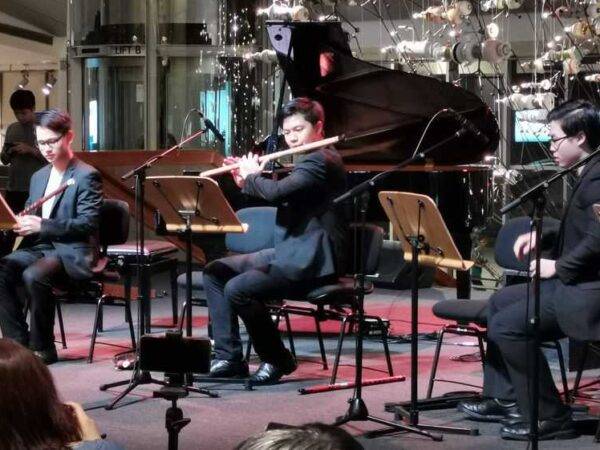 MicroBriefly: Delightful Dizi (笛子) performance at the Esplanade
Music is healing. Music is transcendental. Music is transformative. Music is penetrating to one's soul – if it is done so well that it moves you. And I was there, hearing an ensemble of young people who played the bamboo flute (dizi, 笛子) so well i was moved.
I was going to simply catch a meal at the Esplanade, and chanced upon a group of young musicians who played the bamboo flute (dizi, 笛子), known as the Dicapella Dizi Ensemble.
Being the ignoramus that I was, I have never heard of them. But gosh, their performance was transcendental and penetrating, their elegant fingering of the flute moved my soul that it compelled me to want to write about them, however briefly, so that you, whoever you are, may also find their next performance and experience what a great ensemble they are, and experience their mastery of this small bamboo instrument that not many would pay attention to.
Far too often, pianists, guitarists (of all genre), violinists, or perhaps percussionists, are given a lot more attention (some too much in my opinion). This understated instrument is small, elegant, and can be so powerful in the right hands. I can say it fairly as someone who learned the saxophone and it was a real pain to learn, difficult to master for sure. Any wind instrument demands the same. Technical skills are hard to master, but soulful mastery? Only the truly talented can command this.
Here are some images, and a short music snippet. Visit their website and chase them down around Singapore for their next performance. You won't regret it.