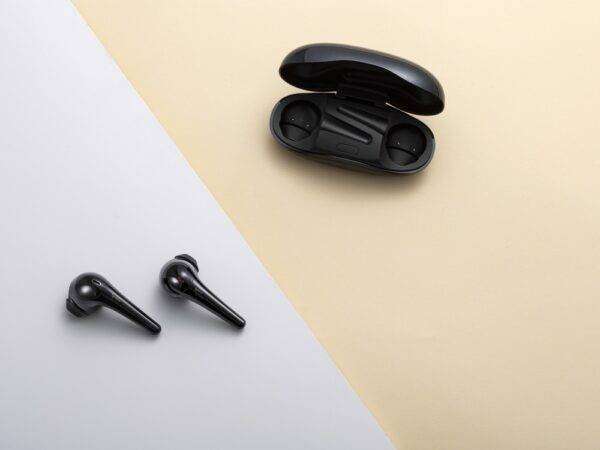 Affordable clear sound with great comfort, with 1MORE ComfoBuds 2
Editor's brief: With smartphones, tablets and even laptops, one of the most important supplemental gadgets got to be earpieces or headsets. With Zoom, Teams and other collaborative work these days in a hybrid ecosystem, portable audio devices are paramount, especially beyond just listening to music or watching video. While many audio devices gravitate towards music fidelity or enjoyment, the 1MORE ComfoBuds 2 goes beyond that, by giving credence to voice communications too, whether listening to remote persons, or speaking to them clearly. The ComfoBuds 2 are also comfortable to wear even for extended periods, living up to its name. They look good enough too, with good battery to last the day. Read more below.
SINGAPORE – As a premium consumer audio brand with a global reach, 1MORE has released a new set of ingenious wireless earbuds that answer the age-old question many semi-in-ear headphones ask: how to ensure a comfortable fit that lasts all day. After the success of their first pair of headphones, the 1MORE ComfoBuds and ComfoBuds Pro, 1MORE is back with a new set of headphones for the second generation. True to their name, the new 1MORE ComfoBuds 2 are designed to provide soothing audio without the strain on your ears.
The ComfoBuds 2 feature Bluetooth® 5.2 technology, a longer battery life, faster charging, and 12 clever built-in EQ profiles tuned by their in-house Grammy-winning sound engineer Luca Bignardi and Sonarworks, who have long been synonymous with calibrated sound, revered and used by sound engineers and producers all over the world.
Nipping the problem at the bud
Semi-in-ear earbuds, whether wired or wireless, have a number of drawbacks. For example, they can fall out of your ears if you turn your neck too quickly, and they can start to feel uncomfortable after a while, as if something is digging another hole in your ear canal.
The latest generation of 1MORE's ComfoBuds 2 headphones, designed from the ground up to find the perfect fit, addresses this issue. The 4.3 gram (per bud) earbuds by 1MORE are proof that semi-in-ear headphones can be comfortably snug. Finding an earbud that doesn't feel like a dagger being lodged into the external auditory canal and achieving a good seal between it and the ear drum is a thing of the past. In addition, the latest ComfoBuds offer a less intrusive fit and are backed by replaceable silicone antibacterial ear-tips, so you can listen to your favorite music all day and night without ever having to worry about dropping a note. The ComfoBuds 2 offer high-quality wireless sound on the latest Apple and Android devices thanks to their support of the AAC codec.
Made to be heard
1MORE collaborated with the team at Sonarworks and four-time Grammy Award-winning sound engineer Luca Bignardi to create 12 studio-grade EQ settings that cover all the bases and give you the freedom to choose the ideal sound settings for your enjoyment of any music, movie, or podcast. Leaning on Luca's knowledge and Sonarworks' PRO technology, which is used in over 100,000 recording studios around the world, you're prepared for the ultimate listening experience that no other wireless semi in-ear buds can match at this price. The ComfoBuds 2 have a 13.4mm ultra-large dynamic driver and an LCP (Liquid Crystal Polymer) composite diaphragm, which together provide a clear, natural sound and restore more sonic detail in the music.
However, achieving absolute sonic perfection isn't always the goal. There are times when all you want is to be heard. You'll always be heard clearly with the help of the 4 ENC (Environmental Noise Canceling) microphones (2 in each earbud). With the help of DNS (Dragon Natural Speaking) speech recognition and an advanced algorithm, 1MORE's environmental noise cancelling microphones can effectively reduce background noise. Those of you who play mobile games frequently will be relieved to know that your teammates will be able to understand every word. When it comes to minimizing distracting audio-visual sync spikes, the ComfoBuds 2 have a "Gaming Mode" built into the company's MUSIC App. With this mode enabled, the delay can be cut down to 100 milliseconds.
Increased battery life and other nifty features
The new ComfoBuds 2 have a longer battery life than the previous model, lasting 24 hours instead of 18. While the headphones don't provide a full day's worth of listening in a single charge, a quick 15 minutes in the UV coated, fingerprint-free case gives you 6 hours of listening time. The IPX5 water and sweat resistance of the 1MORE ComfoBuds 2 helps to wick away moisture for a longer-lasting, more comfortable fit. Never miss a beat with smart-ear detection that automatically plays or pauses your music when you remove a bud from your ear. Thanks to the ComfoBuds 2's simple touch controls, you can simply triple-tap either earbud to activate Siri and begin searching for your next destination.
Technical Specifications
Model: ES303
Earbud Weight (Single): 4.3g
Case Weight: 26.9g
Gross Weight: 36.5g
Earbud Dimensions: 39.36 × 17.96 × 19.2 mm
Case Dimensions: 68.8 × 30 × 26.4 mm
Earbud Battery Capacity (Single): 43mAh
Case Battery Capacity: 410mAh
Earbuds Charging Time: Approx. 40 mins
Case Charging Time: Approx. 80 mins
Music Playback: 24 hours (Case and Earbuds Fully Charged)
Speaker Impedance: 28 Ω
Bluetooth Range: 10m (Open space)
Bluetooth Version: Bluetooth® 5.2
Bluetooth Protocols: HFP / A2DP / AVRCP
Input: 5V 1A
Frequency Range: 2.400 GHz ~ 2.4835 GHz
Box includes: Earbuds x 1 Pair, Charging Case x 1, Type-C Charging Cable x 1, Silicone Ear Tip x 2 Pairs (S / L)
Pricing and Availability
1MORE ComfoBuds 2 are available for sale immediately at S$109 (including GST) and will be available at the following authorised retailers: AV One (http://www.av1group.com.sg), Challenger, Connect-IT, Headphones.SG, Isetan Scotts Level 3, MobileBash, MobyShop, Sprint-Cass, Stereo Electronics, Takashimaya Level 3 and Treoo.com.
###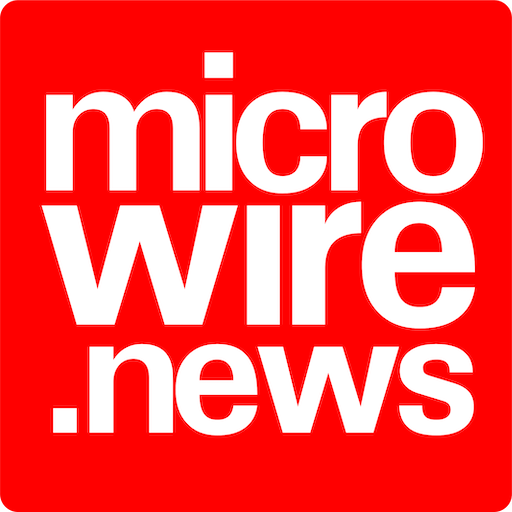 Microwire.news (aka microwire.info) is a content outreach and amplification platform for news, events, brief product and service reviews, commentaries, and analyses in the relevant industries. Part of McGallen & Bolden Group initiative. Copyrights belong to the respective authors/owners and the news service is not responsible for the content presented.