Editor's brief: The Korean leader in high fidelity audio, has done it again, this time simultaneously for two products. Astell&Kern, launched the flagship A&ultima SP3000 portable music player crafted out of 904L stainless steel, together with the Odyssey IEM (a collaboration with Empire Ears in the USA) in Singapore. Read more below.
SINGAPORE – The new flagship portable music player comes from Astell&Kern, the industry leader in premium portable high-resolution audio devices. The SP3000, from a company that has won numerous awards for both design and performance, is an exquisite combination of form and function that pushes the boundaries of what a portable player can be. It is an enduring work of art because it was crafted from the same high-quality stainless steel prized by high-end watchmakers.
The A&ultima SP3000 incorporates state-of-the-art audio technology to produce a flawless musical experience. This digital audio player is the first of its kind to feature independent Dual Audio Circuitry, which allows for pure sonic reproduction by completely separating the balanced and unbalanced output. It also utilizes the ground-breaking HEXA – Audio Circuitry design, which divides digital and analogue signal processing, and the new flagship AK4499EX DAC chip from Asahi Kasei.
The high-resolution wireless streaming formats aptX-HD and LDAC are also supported, and the device has a speedy Qualcomm Snapdragon 6125 Octa-Core processor. With full compatibility with all major file types (including MQA and Native DSD 512) and connectivity to streaming services (including Roon), the SP3000 is able to play virtually any audio source. With ReplayGain technology, there are no volume drops or spikes as you switch songs, so you can listen at your preferred volume level without interruption.
A joy to use and listen to
The SP3000 is a pleasure to use, thanks to its new 5.46in full high-definition display, its next-generation on-screen interface, and its watch-style crown control, which makes it easier than ever to find and enjoy the favorites, including via streaming services.
Astell&Kern has perfected the art of incorporating high-quality audio components into portable electronics. There are nuances and feelings in music that listeners previously missed. The SP3000 is not only a fantastic streaming hub for the primary hi-fi system, but it also allows you to take that incredible performance with you wherever you go.
Luxury-watch grade stainless steel
The SP3000 is the first portable media player to feature a body made of 904L stainless steel, which is available in both black and silver. Luxurious Swiss watchmakers prefer the superior durability and corrosion resistance of 904L stainless steel.
Unique technology for more authentic sound
To make the SP3000 even better, Astell&Kern improved upon their proprietary TERATON ALPHA technology. The technology incorporates efficient power noise removal, power management, unwavering amplification, and a fully converted audio output interface to create audio playback as faithful to the original sound as possible. First seen in the SP3000, the HEXA DAC architecture and independent dual audio circuit work in tandem with TERATON ALPHA's audio solution to produce a sound that is remarkably true to the original.
Artisan leather case
The SP3000's 904L stainless steel body is protected by and enhanced by a beautiful leather case. ALRAN, located in Tarn, France, has been hand-crafting leather since 1903 and is a supplier to many prestigious brands, including the one being carried in this case.
The leather for the SP3000's exterior is processed with ALRAN's distinctive Hand-Boarding technology, which involves rubbing the material in various directions across wooden planks.
Pricing & availability
Astell&Kern A&ultima SP3000 retails for S$5799 (including GST) and is exclusively available at AV One (av1group.com.sg).
###
Astell&Kern & Empire Ears reveal the Odyssey: a next-generation, luxury in-ear monitor that embarks on a journey to sound perfection
SINGAPORE – South Korean premium audio industry frontrunner Astell&Kern teamed up with California-based high-end in-ear monitor innovator Empire Ears to create the Odyssey.
The Odyssey is a hand-built, high-performance in-ear monitor that utilizes the latest audio technologies from both prestigious brands to produce crystal-clear, pinpoint audio via its 10-driver Quadbrid system.
The SP3000 is the ideal sidekick to the Odyssey, and it has finally arrived. When used in tandem, the high-end audio equipment creates an unparalleled auditory experience.
Dean Vang, Founder of Empire Ears, commented: "The Odyssey has been an extraordinary adventure in engineering, and it's forced me to focus on new technologies and unconventional processes. The idea was to build an IEM of extremes, one worthy of bearing both the Empire Ears and Astell&Kern name. No half measures. No compromises. We had to use everything in our arsenal to break new barriers."
Groundbreaking Technology
The Odyssey has a 10-speaker setup, including two W9+ subwoofers, five balanced armatures, two electrostatics, and a W10 bone conductor.
The remarkable 5Hz-100kHz frequency response is achieved by the Quadbrid System's 10 drivers working in perfect harmony with a 7-way synX cross over network and EIVEC MKII engine.
The revolutionary IEM features Empire's own Dual Conduction Architecture, a new way of reproducing sound that uses both air and bone conduction to give listeners the fullest possible sensory experience.
Breathtaking Design
Enigma, a one-of-a-kind dichroic faceplate painstakingly crafted by hand and utilizing nine separate polymer layers laminated in three patented steps, served as the inspiration for the stunning design of the Odyssey. The end result is an eye-catching item whose colors shift depending on the observer's position.
Pricing & availability
The Odyssey retails for S$5299 (including GST) and is exclusively available at AV One (av1group.com.sg).
###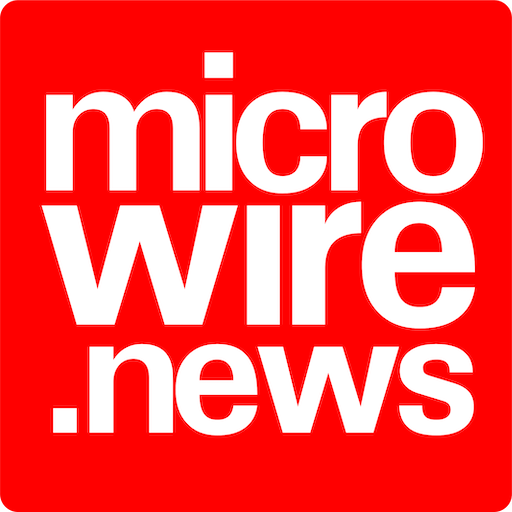 Microwire.news (aka microwire.info) is a content outreach and amplification platform for news, events, brief product and service reviews, commentaries, and analyses in the relevant industries. Part of McGallen & Bolden Group initiative. Copyrights belong to the respective authors/owners and the news service is not responsible for the content presented.