Editor's brief: While e-commerce has accelerated, consumers used to buy online and receive the items either at home or at the office. It is a rising social phenomenon these days, where you see consumers, especially younger ones, buying things online, and then picking the items up at some city location, through locked storage. This brings us to BOPIS (buy online, pickup in-store), a new concept that is expanding the supply chain workflow and processes, and require more intelligent technologies. AutoStore, a pioneer in cube storage automation, has launched PickUpPort, which is great in supplementing an in-store pickup supply chain setup. Read more below.
SINGAPORE  — The PickUpPort™, the newest addition to the AutoStore™ system, has just gone live. This port allows customers to place orders online and then pick them up at the AutoStore System.
The retail industry is constantly evolving, and we want to do what we can to help store owners stay on top. The new PickUpPort allows stores to provide a convenient in-store pick-up option while also allowing customers a glimpse into the work of the store's robotic helpers. Retailers who embrace this technology will provide their customers with greater choice and independence, according to Carlos Fernández, Chief Product Officer at AutoStore.
The PickUpPort is a user-friendly piece of technology that doesn't call for extensive setup or instruction. An in-store pickup order triggers a Controller action that instructs the AutoStore Robot to retrieve the requested items from the appropriate Bins. Once the warehouse worker has consolidated the order, it is entered into the AutoStore System. A Robot will transport the appropriate Bin to the PickUpPort in preparation for the customer's arrival.
Adapting to the rising BOPIS trend in Asia Pacific
In the past two years, there have been major shifts in the way people in Asia and the Pacific region go about doing their shopping. Online shopping has begun to replace traditional shopping in many cases. Due to the proliferation of digital services in the region, Asia-Pacific now boasts the world's largest e-commerce market. Actually, between 2022 and 2027, the Asia-Pacific e-commerce market is forecast to expand at a CAGR of 10.24 percent. The Buy Online, Pickup In-Store (BOPIS) trend is one example of how the rapidly expanding e-commerce sector is influencing consumer behavior. To stay competitive in the face of shifting consumer preferences, many companies in the retail and e-commerce sectors have adopted the BOPIS strategy. As reported by Research and Markets, the BOPIS market in Asia Pacific countries is predicted to expand rapidly in the coming years.
"We have seen how the rapid rise of the e-commerce market in Asia Pacific created a new mindset among customers. At the same time, we are witnessing how the growing e-commerce market has introduced new sets of challenges for retailers. At AutoStore, it is crucial that we assist and ensure retailers are on the right side of the current market trends, in this case, the BOPIS trend," says Philipp Schitter, Vice President Business Development, APAC, AutoStore. "Our new PickUpPort leaves tremendous room for flexibility around where customers order online and pick up from stores. We are not just offering robots, we are offering a flexible and efficient solution."
Attractive alternative to "last mile"
The new technology is a direct response to the increasing need for faster product delivery. Customers can enjoy a smooth, streamlined omnichannel shopping experience with the help of public-facing ports installed in stores, which can encourage them to make purchases in-store.
"We are constantly piloting and rolling out new technology. People want more flexibility, and the buy-online-pickup-in-store trend is quickly becoming an attractive alternative to "last-mile" delivery, since it's simple, fast and offers a lower carbon footprint," says Fernández.
This technological system is made with the user in mind. In light of the fact that this is AutoStore's first publicly accessible Port, numerous precautions were taken during its development. A warning sign, a safety bar, a damper, and some stoppers are included in the PickUpPort's hardware.
"The PickUpPort is safe and easy to use. It's always locked while waiting for the Bin to arrive at the Port, and a LED lamp signals when it's ready to be opened. Safety is paramount at AutoStore," concluded Fernández.
The PickUpPort is the fifth Port module offered by AutoStore and will be available worldwide from November 15th, 2022.
###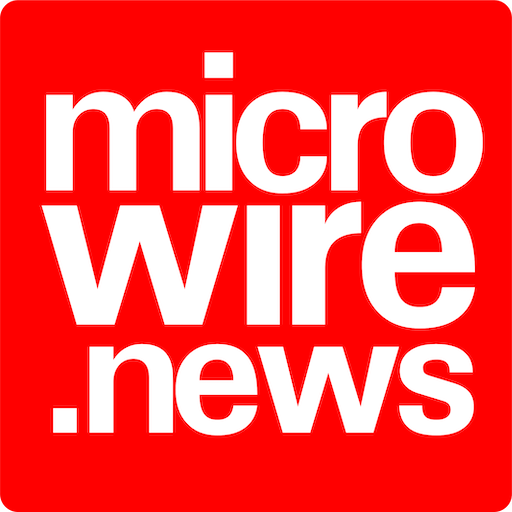 Microwire.news (aka microwire.info) is a content outreach and amplification platform for news, events, brief product and service reviews, commentaries, and analyses in the relevant industries. Part of McGallen & Bolden Group initiative. Copyrights belong to the respective authors/owners and the news service is not responsible for the content presented.