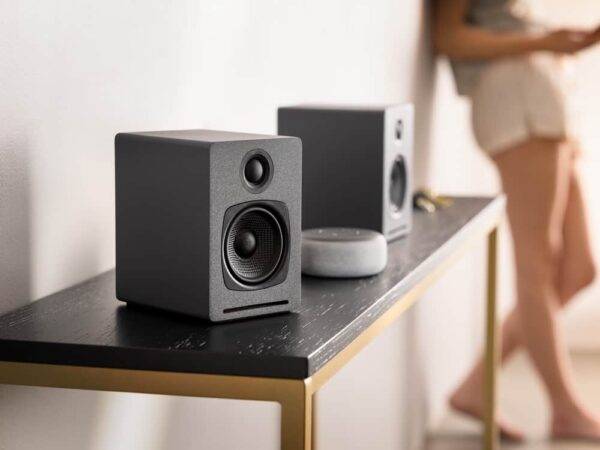 Be compact and go big sound with Audioengine A1
Editor's brief: If you crave for big sound in a smaller package, try the Audioengine A1 powered Bluetooth aptX 2-speaker system. The A1 is a perfect fit in any home or room environment, with warm and robust sound, housed in handcrafted cabinets that complement any contemporary or classical decor. Read more below.
SINGAPORE –Audioengine, a company that makes its own speakers, has just announced the release of its newest powered speaker, the Audioengine A1 Home Music System, in Singapore. Featuring high-quality stereo sound, easy setup, flexible playback options, and an impressive soundstage, the new Audioengine A1 Home System is a compact, premium powered 2-speaker music system.
Versatile, Size-Defying Sound 
Enjoying high-resolution, room-filling sound is now possible on even the most modest audio setup. Listening to music on the Audioengine A1 Music system is like being transported to a concert hall without leaving your living room, with the same ability to capture every nuance and nuance of a performance as the larger systems. The speakers reproduce sound beautifully and give you a sense of immersion that is lacking from single-speaker setups. Not only do the speakers sound great, but they also take up very little room, so they won't look out of place anywhere in your house.
Your Music, Your Way
The Audioengine A1 Home Music System is a minimalistic solution to the problem of limited playback space, allowing you to listen to music the way you want to. The speaker supports a variety of inputs and outputs, including analog, wired connections, and wireless options such as aptX Bluetooth from your smartphone, tablet, or computer. That means you have more options for listening to your preferred music without any interruptions, regardless of the device you're using.
Audioengine Signature Sound and Craftsmanship
Audioengine has been developing and producing its own speaker drivers and other essential parts since 2005. What this means is that A1, along with all of our other speakers, is not a prefabricated system assembled from store-bought components, but rather features components that have been meticulously designed to meet our specifications.
The A1 is built with the same custom parts used in the multi-award winning Audioengine A2+ Speakers, including ferrofluid-cooled silk dome tweeters with neodymium magnets that are a favorite of audiophiles. The edge-driven design of these speakers ensures a smooth response, and the silk tweeters hold up well under high power. The woofers are made of an aramid fiber woven glass composite with rubber surrounds, which allows the woofer to maintain its shape even when driven at high volumes. Finally, the A1 Home Music System is finished off with built-in power amps that are encased in hand-crafted cabinets that have been finely tuned to perfection.
Technical Specifications
Type: Powered Bluetooth aptX speaker system
Amplifier Type: Class D
Power Output: 60 W peak power total (15 W RMS / 30 W peak per channel), AES
Drivers: 2.75" aramid fiber woofers, 0.75" Silk dome tweeters
Inputs: 3.5 mm stereo mini-jack, Bluetooth
Outputs: LFE Variable line-out for subwoofer
Dimensions: 6″ (15.2 cm) x 4″ (10.2 cm) x 5.25″ (13.3 cm) (each speaker)
Weight: 1.4kg (Left – active) , 1.1kg (Right – passive)
In the box: 1 set of A1 Home Music System speakers, AC power cord, Speaker wire (16AWG), mini-jack audio cable, mini-jack to RCA adapter, setup guide
Pricing and Availability
The Audioengine A1 Home Music System is available immediately for S$369 (including GST), at AV One (av1group.com.sg), Headphones.SG, Isetan Scotts L3, Isetan Tampines L2, Takashimaya L3, Stereo Electronics, Swee Lee, Tekkie Geek SG and Treoo.com.
###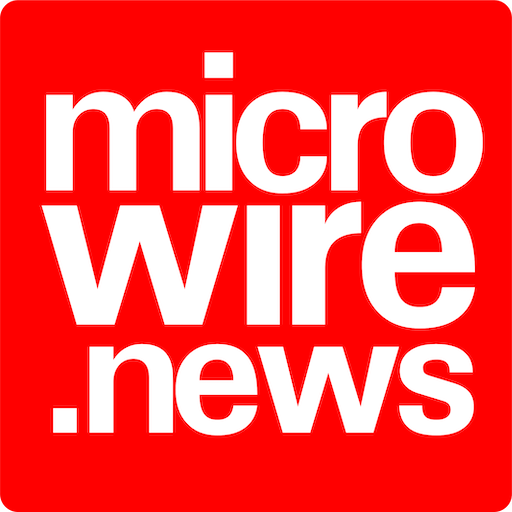 Microwire.news (aka microwire.info) is a content outreach and amplification platform for news, events, brief product and service reviews, commentaries, and analyses in the relevant industries. Part of McGallen & Bolden Group initiative. Copyrights belong to the respective authors/owners and the news service is not responsible for the content presented.