Editor's brief: Whether you are a musician performing on stage, in a studio, or just a music enthusiast with a secret desire to rocking in a lounge or a large stage, IEMs (in-ear monitors) are certainly all the rage. Popular brand FiiO releases its latest beryllium-coated DLC diaphragm dynamic IEM FD5 in Singapore. Read more below.
SINGAPORE – FiiO, the market leader in lossless audio players, has just released the FD5, a brand new in-ear monitor with a 12mm dynamic driver and N52 magnets with a high magnetic flux of 1.5 Tesla, resulting in extremely powerful bass and excellent high-frequency resolution.
Beryllium-coated surround + DLC diaphragm
In order to find the optimal combination of materials for the new dynamic driver, Fiio has conducted extensive research and experimentation. To minimize unwanted vibration and properly damp sound, FiiO combines the use of Beryllium and diamond-like carbon (DLC). The overall frequency response is flat, and distortion is kept to a minimum across the board.
High-end audio inspired acoustic prism
An acoustic prism system was designed for the FD5 to combat the problems caused by the intervals between individual sound waves. It was conceived after observing the precision with which some well-known high-end audio products' tweeters could be fine-tuned. FiiO is able to precisely control the propagation of sound waves in the sound tube by mounting a conical device close to the front end of the driver diaphragm. This helps to eliminate high-frequency standing waves and improves the sound's overall diffusion.
The sound in the FD5 is produced from a single driver, rather than several as in a multi-driver IEM, which allows for more precise localization of the source of the sound. The FD5's relaxed, natural, and transparent sound, along with its spacious soundstage and impressive dynamics, are the result of its flagship-grade dynamic driver and carefully tuned acoustic design.
Anti-standing wave and semi-open design 
Low-frequency standing waves, distortion, and poor bass wave diffusion were addressed by adding a "volcanic field" to the FD5's rear. The FD5 features a semi-open design that reduces the amount of pressure on the ear, making listening for extended periods of time much more pleasant.
Curves of natural beauty
The third generation of FiiO's design is based on sweeping curves that are reminiscent of towering peaks and rushing waterfalls. Curves and a faceplate with two different textures come together to create a "acoustic art" that can only be appreciated in person. The FD5's beautiful curved cylindrical design is actually beneficial for acoustics, as it greatly reduces unwanted resonances and reflection of sound waves within the body, allowing for accurate reproduction of every nuance of your music.
Interchangeable parts for unlimited possibilities
The FD5 includes both small and large sized sound tubes so that you can find the perfect fit for your ear. The large speaker produces a well-rounded sound, while the smaller speaker emphasizes bass.
Your music will sound exactly as it should thanks to the included cable, an upgraded MMCX design made of 8 strands of monocrystalline silver-plated copper. The cable includes three different sized audio plugs (2.5mm, 3.5mm, and 4.4mm) so that you can use it with a wide range of devices.
Technical Specifications:
Type: 12mm Beryllium-coated diamond-like carbon (DLC) dynamic driver
Diaphragm thickness: 12u
Magnet type: N52
Voice coil: Copper-clad aluminum
Nominal Impedance: 32Ω@1kHz
DC Impedance: 32Ω
Sensitivity: 109db (1kHz@1mw)
Frequency Response: 10-40kHz
Rated power input: 3mw
Rated power input: 100mw
Distortion: ≤3%
Weight: 11g
Pricing and Availability
FiiO FD5 is available at a recommended retail price of S$489 and can be found at AV One (https://av1group.com.sg), Connect-IT, E1 Personal Audio, Headphones.sg, Jaben, Shopbotic, Stereo Electronics, Treoo.com.
###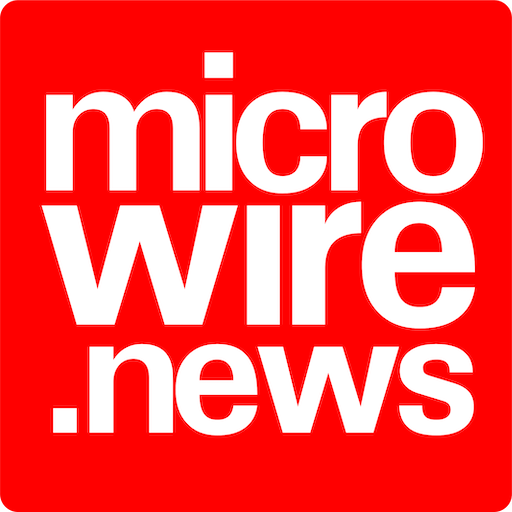 Microwire.news (aka microwire.info) is a content outreach and amplification platform for news, events, brief product and service reviews, commentaries, and analyses in the relevant industries. Part of McGallen & Bolden Group initiative. Copyrights belong to the respective authors/owners and the news service is not responsible for the content presented.