Editor's brief: FiiO is a maker of good high-resolution portable music players, and its latest M15 certainly does not disappoint. The new player features dual AK4499EQ third-gen DAC, which leads many DACs behind. The sleek design offers great signal to noise ratio and a high capacity lithium ion battery to boot. Worth the money if you are into high-res audio in your pocket. Read more below.
SINGAPORE – The FiiO M15 smart portable music player has just been released in Singapore by the industry leader in high-resolution lossless audio players, FiiO. The new member of the FiiO family is a significant improvement over its predecessors in terms of design, sound quality, and audio performance.
No nonsense, all high performance
The new FiiO M15 uses a pair of third-generation AK4499EQ flagship Digital-to-Analog Converters (DACs), one of the best chips available. The FiiO M15 is a no-frills, high-performance music player designed to fuel your immersive listening experience with its two chip integrated DAC's (with four channels each) and the unrivaled processing power of an Exynos 7872 CPU.
The new FiiO M15 uses Qualcomm's CSR8675, their top-tier Bluetooth chip, allowing for lossless communication in both directions. The Qualcomm chip comes into action when the M15 is functioning as a Bluetooth receiver, allowing for full support of all Bluetooth audio formats, reduced latency, and increased throughput.
Further, the M15 has two bespoke Japanese NDK femtosecond crystals and FiiO's third-generation Field Gate Programmable Array (FGPA). This combination improves the audio player's clock for the DAC, resulting in less noise distortion and jitter.
Importantly, FiiO has also improved the analog potentiometer volume control. The M15's volume control uses ADC curve reconstruction, which eliminates the level imbalance between the left and right channels that has long plagued analog potentiometers. Each shift of the volume knob is accompanied by a corresponding change in the pulsar light's brightness, providing a dual sensory experience.
Clean audio and free of distortion
The M15's music player, powered by its cutting-edge internal technology, smooths out rough edges in your musical selections without sacrificing detail or dynamics.
The M15 uses a completely balanced design so that subtle nuances are not lost in the midst of powerful dynamics. This well-rounded design incorporates 4 TI OPA1612 op-amps for IV conversion, 1 OPA1622 for channel amplification, and 2 brand-new high-precision, low-noise, low temperature drift TI OPA2211 op-amps for the LPF.
Sharply dressed and well-equipped inside and out
The M15 has a pleasant sound quality all around. Taking cues from earlier FiiO models including the Q1 Mark II, K3, and K5 Pro, the new music player features a 5th-generation version of the fundamental traditional columnar design.
The sleek M15 comes in a sophisticated jet black and has a carbon fiber textured back, making it about the same size as a contemporary smartphone. The M15's rounded corners and concave left and right sides make it easy to hold, and the device's overall arced shape gives it a sleek, cohesive look.
M15's standout feature is its long-lasting battery, which can survive for up to 1,800 hours in standby mode and 15 hours in playback mode, easily outlasting your music library.
Handle it all with active servo power technology
FiiO is the first company to include "active servo power" technology to the final amplification stage, which allows the power output to vary based on the user's preferences. For optimal noise cancellation while using In-Ear-Monitors (IEMs), the M15 can be adjusted to the appropriate settings.
Big Driver mode transforms your M15 into a powerhouse, allowing you to use headphones with impossibly high impedance (such as 300 ohms) with ease.
The king of different modes
The M15 gives you a top-notch experience regardless of whether you're using it for online or local playing, wired or wireless audio, Bluetooth or Wi-Fi music, Bluetooth transmission or reception, USB output, or USB decoding.
Technical Specifications
CPU:Exynos 7872
DAC Chip:AK4499EQ*2
Supported rates:768kHz-32bit,DSD512 native
USB:Type C USB2.0
Screen:5.15 inch 1440×720 borderless 10-point touch display
Dimensions:134mm × 75mm × 18mm (excluding volume knob)
Weight:approx. 310g
Charging time:<3.5h
Battery:7490mAh high-voltage fast-charging lithium ion
Frequency Response: 20Hz~90kHz(-3dB)
Signal to Noise Ratio: ≥122dB(A-weighted)
Noise Floor:PO<2.1μV(A-weighted); BAL<4μV(A-weighted)
Output Impedance: <1.1Ω(32Ω load)
THD+N: <0.0004%(1kHz/10kΩ)
Pricing and Availability
FiiO M15 is available immediately at S$1,999 (including GST), and can be found at AV One, Connect-IT, E1 Personal Audio, Jaben, Stereo Electronics, and Treoo.com.
###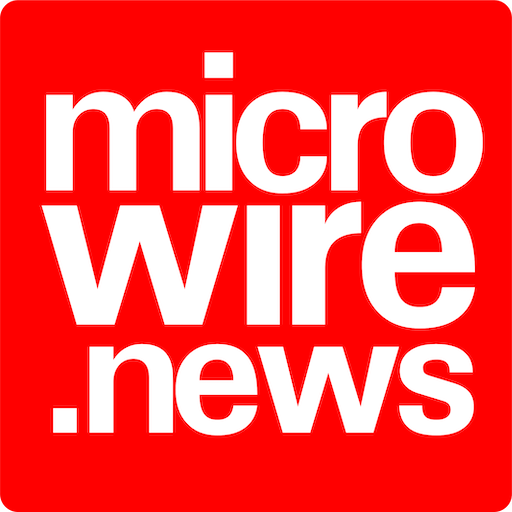 Microwire.news (aka microwire.info) is a content outreach and amplification platform for news, events, brief product and service reviews, commentaries, and analyses in the relevant industries. Part of McGallen & Bolden Group initiative. Copyrights belong to the respective authors/owners and the news service is not responsible for the content presented.