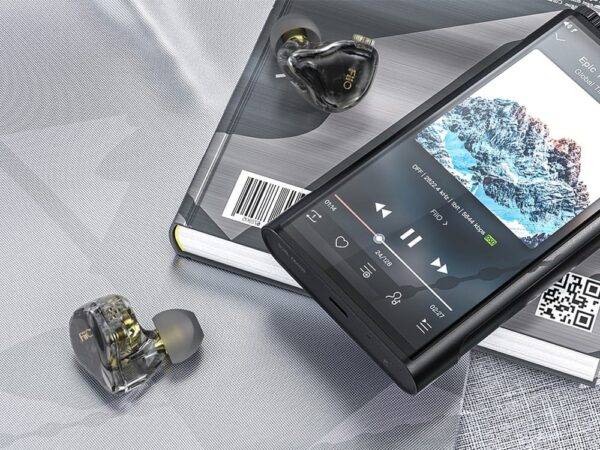 Fancy a pair of Beryllium-plated IEMs?
Editor's brief: In-ear monitors (IEMs) are all the rage these days, not just for professional and aspiring musicians, but even audiophiles who wish to cosy up a slice of the musicians' lifestyle and aura. The FiiO FD1 is a special beryllium-plated single dynamic IEM that is launched in Singapore. Read more below.
SINGAPORE – FiiO has released the FD1, a dynamic in-ear monitor that is beryllium-plated (IEM). The FD1 dynamic driver is made from premium beryllium, which is noted for being lightweight, thin, and incredibly rigid. The FD1 is yet another example of FiiO's consistently impressive flagship-grade headphone technology, which transports listeners to a world of action and strength while crafting breathtaking sound performances.
A capacity like no other – powered by a two-way magnetic circuit design
FD1 is superior than other designs because it uses a two-way magnetic circuit with a N50 design. When compared to the standard single magnetic circuit, it boosts magnetic flux by 55% and has an intensity of roughly 1 Tesla. Sounds are propelled with a stronger magnetic field intensity by the N50 circuit, allowing for lively, robust, and transient bass performances that are pleasing to the hearing.
Additionally, audiophiles will like the music's loose and atmospheric bass, vividly transparent mids, and high-resolution treble. The distributions in FD1 have been fine-tuned to create sounds you won't want to stop listening to. The overall sound is tuned in a more mainstream fashion, making it simple to operate and compatible with a wide variety of gadgets. The high-purity monocrystalline copper wires, which are 4-stranded and individually insulated, are included with FD1 and allow for clearer transmissions of low frequencies and remarkably lifelike vocals. FD1's ability to vividly demonstrate the allure of music through particulars will win the hearts of many.
Stay comfortable for hours 
Each FD1 only weighs 4.5g, so you may wear it for hours without feeling any strain. With its lightweight construction and ergonomic design, these headphones take the pressure off your ears and into the rest of your head for a pleasant wearing experience. The combination of the two-way magnetic circuit design and the beryllium diaphragm results in increased bass acoustic pressure and a more profound bass explosion. In addition, the non-distorted, natural, and elastic bass is a promise of FiiO's unique balanced pressure relief technology, which promises to maintain a balanced pressure state through exact measurements and adjustments. You may take FD1 on lengthy trips without worrying about anything and in complete comfort.
A true beauty to your ears and eyes
Beautiful in appearance and providing a stable chamber for the audible unit, the FD1's gold-plated aluminum alloy retaining ring and sound tube contribute to the device's remarkable acoustic performance. For its distinctive faceplate, FD1 uses a thick layer of celluloid materials carefully selected for their particular texture and style. FiiO's golden logo rounds out the design, lending FD1 a refined air of luxury.
The small details that matter
Each FD1 is shipped in an HB1 carrying bag and includes a selection of balanced, bass, and memory foam eartips in a variety of sizes. The FD1 is built to impress with its aluminum alloy sound tubes, 0.78mm 2-pin connectors, gold-plated 3.5mm plugs, left blue and right red unit markings, and technical metal splitters.
Technical Specifications
Driver type: Dynamic Driver
Driver size: 10mm
Diaphragm material: Beryllium-plated diaphragm
Magnet type & Magnetism: N50
Impedance: 32Ω@1kHz
Direct current resistance (DCR): 32Ω
Sensitivity: 109dB (1kHz@1mW)
Frequency response: 10Hz~40kHz
Weight (single unit): 4.5g
Connector: 0.78mm 2-pin
Pricing and Availability
FiiO FD1 is available at S$99 in Black, and can be found at AV One (https://av1group.com.sg), Connect-IT, E1 Personal Audio, Stereo Electronics and Treoo.com.
###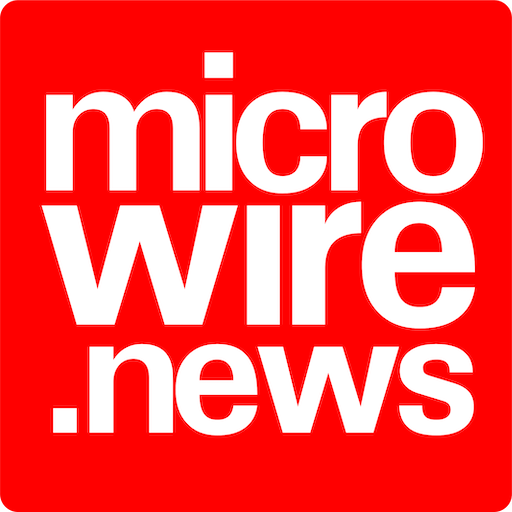 Microwire.news (aka microwire.info) is a content outreach and amplification platform for news, events, brief product and service reviews, commentaries, and analyses in the relevant industries. Part of McGallen & Bolden Group initiative. Copyrights belong to the respective authors/owners and the news service is not responsible for the content presented.