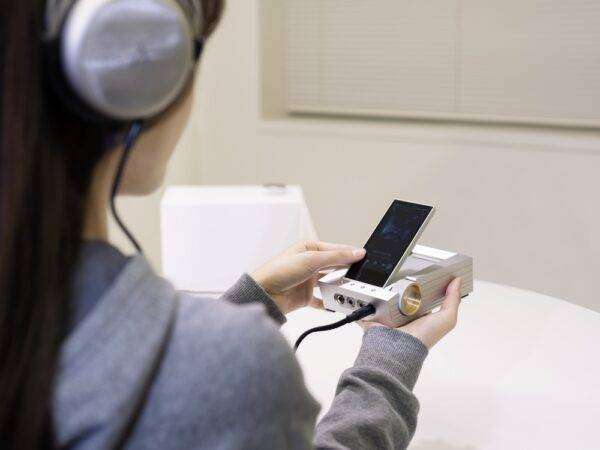 Fancy a powerful solid DAC headphone amp on your desk? ACRO CA1000 may be it.
Editor's brief: There are no limits to how far an audiophile would go. In this case, if you are a serious enthusiast who would take no compromise, the Astell&Kern ACRO CA1000 headphone DAC amplifier with a digital audio player may be the gadget to get. You can't mistake the ACRO CA1000 for any other competing product out there – it has the design like no other. Read more below.
SINGAPORE – With the release of the ACRO CA1000, Astell&Kern, the industry standard in high-end audio equipment, has revolutionized the headphone amplifier. The ACRO CA1000 provides the best possible performance from any wired headphone by expertly combining high-performance amplifiers with digital audio player (DAP) capabilities in an incredibly compact desktop and portable-friendly form factor. The ACRO CA1000 has a slew of digital and analog inputs and outputs, making it the ultimate system for audiophiles with headphones. The philosophy behind this system, which is shared by Astell&Kern, is to provide an enhanced listening experience that comes as close as possible to the original recording.
Headphone amp
The most complex and energy-intensive headphones cannot be used to their full potential without a separate amplifier. The ACRO CA1000 has a Gain Level adjustment with four different levels, the highest of which can drive high-impedance headphones with an output level of 15Vrms (Condition No Load) without degrading the sound.
The ACRO CA1000 supports a wide range of headphones thanks to its four jacks (balanced 2.5mm, 4.4mm, and 6.35mm, and unbalanced 3.5mm and 6.35mm). Each output's circuit is isolated from the others using ultra-small relay components to cut down on internal noise interference and preserve signal and audio quality.
DAC magic
A DAC plays a significant role in how faithfully a digital file is reproduced in an analog system. Astell&Kern's expertise in DAC technology is unmatched, thanks to their history of creating award-winning premium DAPs. The ACRO CA1000 features a high-performance Quad ES9068AS DAC, which produces a clean, distortion-free listening experience with pinpoint accuracy and a wide range of subtle nuances. High-resolution audio playback is supported by the Quad-DAC up to native DSD512 and 32bit/384 kHz. This brings the music listener closer to the sound of the recording studio and reveals previously unheard nuances in the music.
Astell&Kern's TERATON ALPHA technology, first seen in the A&futura SE180 DAP, is implemented in the ACRO CA1000. This audio solution is the product of extensive testing and is meant to provide audio playback via the audio output interface that is as close to the original sound as possible through the application of techniques such as efficient power noise removal, power management, and amplification with minimal distortion.
The speaker effect with headphones
Long-term listening can cause ear fatigue, especially in headphones where the left and right channels are clearly separated. When you turn on Crossfeed, you'll be treated to a more relaxing listening experience. This setting has the same effect as listening to speakers instead of headphones by balancing the left and right channels, which reduces strain on the ears. Here, you can adjust the Mixer Levels, Shelf Gain, and Shelf Cutoff to your heart's content.
DAP credentials
The ACRO CA1000 is more than just a robust headphone amp; it also includes DAP functionality, making it the preferred system for head-fi enthusiasts. With the same user-friendly Android OS and feature set as its award-winning portable DAPs, the 4.1-inch titling touchscreen (up to 60 degrees) allows for effortless control of the player and amp settings.
Although not as portable as a dedicated digital audio player like the Astell&Kern AP-1, this amp player hybrid system is still quite small and easy to carry around. The ACRO CA1000 has a large capacity battery of 8,400mAh, which allows for up to 10.5 hours of playback without the need for an external power source. Because CA1000 is compatible with fast chargers that use USB Power Delivery (USB PD), users can enjoy lightning-fast charging speeds—50% of the battery can be charged in just an hour, and a full charge takes only 2.5 hours. Thanks to its many ports, the system can take input from a wide variety of digital and analog devices. Optical, Coaxial, and Type-C USB digital input/output, as well as RCA analog input/output, are all included (RCA).
The microSD card slot on the ACRO CA1000 allows for expansion of the device's storage by up to 1TB, allowing users to store thousands of high-resolution albums. Otherwise, the Replay Gain feature uniformly and automatically adjusts the volume of playback from sound sources up to 24-bit/192 kHz, allowing the user to enjoy their playlists without having to constantly adjust the volume.
Connectivity
Through its Bluetooth BT Sink feature, the ACRO CA1000 can be linked to a remote device, such as a smartphone, for high-quality audio playback through the amp's headphones. In addition to its support for 24-bit aptXTM HD and LDAC codecs, the ACRO CA1000's Bluetooth® 5.0 connectivity allows for a wider wireless range and more reliable wireless connection to headphones, resulting in the highest possible wireless sound quality.
The ACRO CA1000 has AK File Drop for streamlined wireless file sharing in addition to support for dual-band Wi-Fi. To further simplify music administration, users on the same network can share files wirelessly using a computer, smartphone, or FTP client.
Out of this world design
Inspiring the beautifully engineered aluminum body shape and the prominent and tactile volume wheel design of the ACRO CA1000 are hardy space-age exploration vehicles that plow through planet's terrain. Astell&Kern's signature angular shadow and light motif is still present in the system, allowing it to fit in with the company's striking and aspirational design aesthetic.
Astell&Kern ACRO CA1000 key features at a glance include:
Powerful headphone amplifier with digital audio player capabilities.
Features a four step Gain Level that drives high impedance headphones with a 15Vrms output or below.
Features 3.5mm, 6.35mm unbalanced, and 2.5mm 4.4mm balanced headphone output to handle a wide variety of headphones.
An array of digital/analogue inputs and outputs ensures it can be the heart of any hi-fi set-up.
Onboard ESS ES9068AS Quad-DAC delivers a clear, detailed and balanced sound.
Supports high-resolution audio playback up native DSD512 and 32bit/384 kHz.
Crossfeed reduces listening fatigue by creating a more natural sound akin to listening to speakers.
Boasts Astell&Kern's patented TERATON ALPHA Sound Solution technology
A 4.1-inch, 720 x 1280px touch screen tilts up to 60 degrees for easy control
Support for Bluetooth® 5.0 provides greater range and a more stable wireless connection
Support for 24-bit aptX™ HD and LDAC codecs, offers the best possible wireless sound quality.
Built-in battery provides up to 10.5 hours playback.
Pricing & Availability:
The Astell&Kern ACRO CA1000 headphone amplifier will be available in Singapore immediately at a retail price of S$3,199 (including GST), and can be found exclusively at AV One (https://av1group.com.sg).
###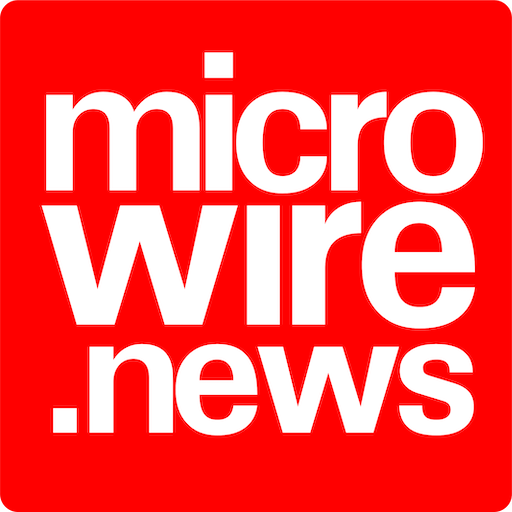 Microwire.news (aka microwire.info) is a content outreach and amplification platform for news, events, brief product and service reviews, commentaries, and analyses in the relevant industries. Part of McGallen & Bolden Group initiative. Copyrights belong to the respective authors/owners and the news service is not responsible for the content presented.