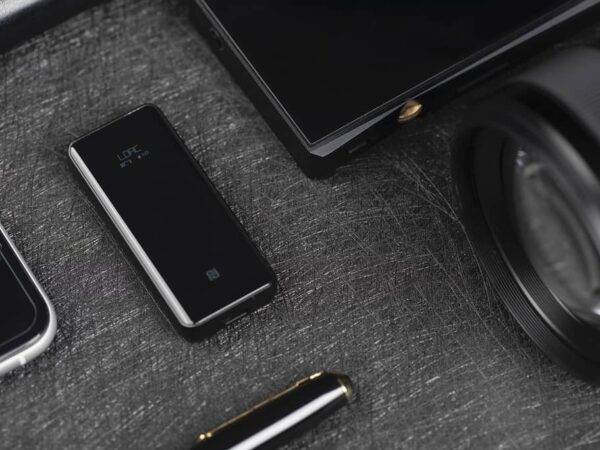 The diminutive FiiO BTR5 hi-fi Bluetooth DAC/AMP
Editor's Brief: Your cans need a good DAC/AMP, and Fiio BTR5 may just be your ticket to audio heaven. The BTR5 features Bluetooth 5.0, easy NFC pairing, USB decoding, and even help with your phone calls through great noise cancellation. Read more below.
SINGAPORE – FiiO's new flagship portable high-fidelity Bluetooth amplifier, the BTR5, features complete format compatibility through Bluetooth 5.0, 384 kHz and DSD256native playback, 3.5mm and 2.5mm headphone outputs, and one-touch NFC pairing.
Full hi-res wireless Bluetooth format support
When coupled with the BTR5, your Bluetooth device is instantly included into a Hi-Res Wireless system. You may get a totally portable yet good sounding setup with your existing device by using the BTR5's Bluetooth version 5.0 compatibility for high-resolution formats including AAC, SBC, aptX, aptX low latency, aptX HD, LDAC up to 96kHz.
Audiophile-approved performance with Flagship Bluetooth chip
The Qualcomm CSR8675 is a low-power Bluetooth chip with improved audio capabilities, such as 24-bit audio processing and a 120MHz digital signal processor (DSP), making it capable of deftly handling a wide range of Bluetooth decoding tasks. The BTR5 will get you where you need to go, whether you're into movies, gaming, or music.
FPGA precision clock management
Most modern high-end music players use field-programmable gate arrays (FPGAs) for more than just clock management and the transmission and receipt of Bluetooth and USB digital audio data. The BTR5's FPGA, used after the Bluetooth signal has been processed, drastically decreases jitter and increases signal stability by eliminating the need for any synchronization of the audio architecture's various clocks.
Accurate audio reproduction
The BTR5's high-quality audio reproduction is unprecedented among Bluetooth amplifiers because to the inclusion of a dedicated FPGA, which allows the 45.1584/49.152 MHz dual crystal oscillators used for Bluetooth and USB decoding to more precisely replicate audio signals at different sampling rates.
The ESS SABRE ES9218P is capable of very accurate sound reproduction thanks to its precise clock management mechanism and synchronous mode. You can fine-tune the volume while still retaining the full dynamic range thanks to the integrated analog gain and digital volume found in today's audio equipment. To put it another way, the BTR5 can put out 220mW at 32 and 7.6Vpp at 300 when using balanced output with 2 DACs in parallel.
The BTR5 has both balanced and single-ended outputs, so you can get more power and better resolution no matter what you're listening to. The BTR5's audio design is completely balanced, with dedicated DACs and amplifiers for each channel, resulting in a more clean, nuanced, and well-balanced sound.
Fully equipped to tackle USB decoding
BTR5 excels in USB decoding and supports a wide variety of lossless Bluetooth formats. The BTR5 is able to perform asynchronous audio decoding in USB Audio Class 2.0 thanks to the use of a separate XMOS XUF208 control chip. The BTR5's USB Type-C port allows it to function as a digital-to-analog converter (DAC), and it can decode signals at up to 384 kilohertz (kHz) in frequency and in native DSD format.
Beauty and the Power Beast
The BTR5's 0.49-inch, 64×32-resolution OLED display shows pairing and connection information, as well as call and power status, encoding type, volume control, and a hierarchical menu for configuring preferences. The BTR5 is finished off with a sleek aluminum alloy shell, curved glass on the front and back, and an oleophobic coating for a fingerprint-free experience. A full charge of the BTR5's 550 mAh battery just takes 1.5 hours, and it will keep you entertained for 9 hours.
High-fidelity calls through 2 microphones with cVc 8.0 noise cancellation
As an alternative to the BTR5's internal omnidirectional high-sensitivity microphone, an external microphone in a 3.5mm CTIA headset is supported. When you connect this type of headset to the BTR5, it will immediately recognize your preference to use it, and the headset's microphone will replace the default microphone. The cVc 8.0 noise cancellation technology works with both sets of microphones to optimize call quality by automatically adjusting microphone gain and efficiently canceling out ambient noise.
*When using OMTP headphones, audio output is guaranteed to work but the microphone and in-line controls may not work properly.
Features
1. High Performance DAC ES9218P*2
2. Flagship Bluetooth chip CSR8675
3. FPGA clock management with dual independent crystal oscillators
4. Bluetooth 5.0 with full format support
5. Independent control chip XMOSXUF208
6. USB DAC supporting up to 384kHz/DSD256native
7. Double-sided 2.5D glass with OLED display
8. 3.5mm and 2.5mm headphone outputs
9. Intelligent control with FiiO Music app
10. One-touch NFC pairing with multi-function button
11. Adjusts the output automatically when headphones jacked in
Pricing and Availability
FiiO BTR5 is available immediately at S$179 (including GST), and can be found at AV One, Connect IT, E1 Personal Audio, Stereo Electronics, and Treoo.com.
###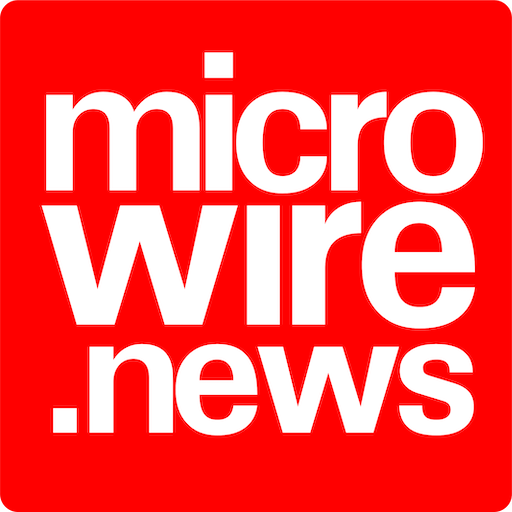 Microwire.news (aka microwire.info) is a content outreach and amplification platform for news, events, brief product and service reviews, commentaries, and analyses in the relevant industries. Part of McGallen & Bolden Group initiative. Copyrights belong to the respective authors/owners and the news service is not responsible for the content presented.