Editor's Brief: Headphones are a crowded market, and FiiO is no new entrant. To squeeze neatly into the space for wireless and noise-cancelling full-sized headphones, FiiO gave us its representation – the EH3. The EH3 has got a decent price tag, good audio quality, and nice all-day comfort. Read more below.
SINGAPORE – FiiO launches EH3 NC, a full-format Bluetooth, over-the-ear headphones with ADI noise-cancelling, supports LDAC/aptX HD, large 45mm drivers with double-sided titanium-plated diaphragm, 50 hours battery life and one-touch NFC.
Full-format Bluetooth format support
The EH3 NC is FiiO's first noise cancelling headphone, and it's compatible with a wide range of Bluetooth codecs, including lossy AAC and SBC as well as lossless aptX, aptX Low Latency, LDAC, and aptX HD. Hear sounds in their natural contexts, which is the way they were meant to be heard.
ADI 2-way, 4-microphone array digital noise cancelling
Using a feed-forward hybrid active noise-cancelling design, the EH3 NC is powered by a two-way, four-microphone array and a high-end noise-cancelling DSP processor from ADI. Even in high-decibel noise situations like airplanes in flight or vehicles in heavy traffic, this design delivers outstanding noise cancellation.
After picking up background noise with its four microphones, the EH3 NC processes the data with its high-performance digital signal processor (DSP) chip, which then outputs a reverse signal that destroys the original noise through interference. That's why the EH3 NC can significantly dampen ambient noise wherever you go. The EH3 NC's noise-cancelling performance of 30+/-5dB is on par with that of premium ANC headphones.
45mm drivers with double-sided titanium-plated diaphragm for Punchy Bass
The massive 45mm speakers with double-sided titanium-plated diaphragm utilized in the EH3 NC deliver dynamic and deep bass, setting it apart from the standard 40mm drivers found in competing headphones. Playing your music through these drivers can give you an energizing boost.
Dual Hi-Res Audio Certifications
The EH3 NC is validated for both wired and wireless high-resolution audio. You can enjoy your music with greater fidelity than ever before thanks to the new lossless wireless audio formats, all without the hassle of wires.
Flagship Bluetooth chip CSR8675 with Bluetooth 5.0
The CSR8675, Qualcomm's top-of-the-line Bluetooth chip, is embedded in the EH3 NC so that it may handle Bluetooth 5.0. The CSR8675 is a high-speed signal transmitter that also stabilizes and shields transmissions from external interference, making it suitable for use in phone calls, video games, and movies.
Get into the world of music quickly
Thanks to its built-in NFC, the EH3 NC can rapidly connect with other NFC-enabled devices and exchange data with them over a short range of wifi. No longer are you need to go through the standard Bluetooth pairing process before you can begin listening to your music.
Features:
IC CSR8675 + ADI1777
Bluetooth 5.0, Class 2, supports SBC/AAC/aptX/aptX-HD/aptX low latency
Wireless Range ≥10m
Standby Time 1, 000 Hours
Talk Time 50 Hours
Charging Time 2~3 Hours
Battery 1,000 mAh lithium polymer battery
Driver 45mm titanium-plated diaphragm
ANC Performance 30+/-5 dB
80Hz-20KHz (passive + active noise cancelling)
Pricing and Availability
FiiO EH3 NC is available immediately at S$329 (including GST), and can be found at AV One, E1 Personal Audio, Headphones Singapore, and Treoo.com.
###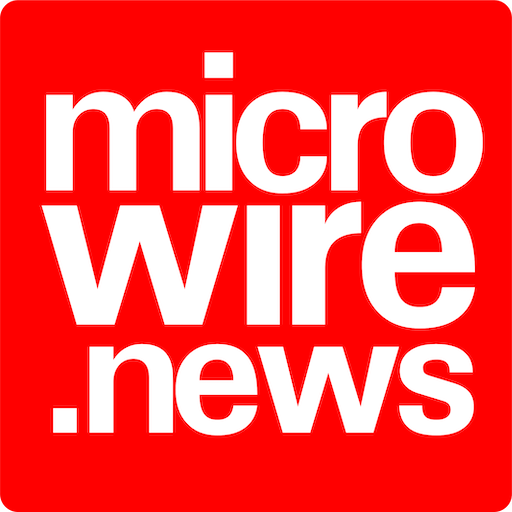 Microwire.news (aka microwire.info) is a content outreach and amplification platform for news, events, brief product and service reviews, commentaries, and analyses in the relevant industries. Part of McGallen & Bolden Group initiative. Copyrights belong to the respective authors/owners and the news service is not responsible for the content presented.