Editor's brief: When you are into hifi audio, you are often either wearing huge headphones with wires, or perhaps sitting in the center of a large room, with sophisticated speaker setups to literally surround you with skin piercing sound. However, for some, having the ability to listen to hifi audio without wires, streaming such audio to different devices, tapping on Internet-based services such as Tidal and Spotify, then a music streamer might make sense. There are many variants of streamers, from near-approachable prices to those meant for connoisseurs, including the likes of Bluesound, Cambridge Audio, Naim, Technics, and many more. The South Korean brand HiFi Rose has just such a product, the latest RS520. The HiFi Rose RS520 runs its Android-based Rose OS, with a flagship DAC and amp, a large legible display absent from many competing streamers, Tidal, Qobuz, Apple Music, radio, podcast support, etc. Read more below.
SINGAPORE – The RS520 is the newest addition to the cutting-edge HiFi media player line from South Korean company HiFi Rose. The RS520 is a state-of-the-art all-in-one network streamer amplifier that delivers excellent sound quality to its audience while also meeting all of their other requirements in terms of functionality, style, and ease of use.
All-In-One, Engineered for High-End Sound
Using Rose's proprietary design, expertise, and features developed over many years, RS520 integrates the most important aspects of other all-in-one streamers into a single chassis. Every component of the RS520 was designed with sound quality in mind, including the network player, DAC, and amplifier. Internally, vital features are separated across multiple boards, each of which receives its own dedicated power supply for optimum performance.
Flagship DAC and Powerful AD Amplification
The latest ES9038PRO flagship DAC chip and ultra-precise FetoClock are used for superior signal processing and conversion. Equally, HiFi Rose's brand new discrete operational amplifiers have been put to use in the IV circuit, allowing for the production of a sound that is expansive in both depth and tonal quality. Similarly to the RA180 amplifier, the RS520 employs cutting-edge Class AD technology in its 250W per-channel power amplification stage.
Solidly built
The RS520's refined housing is made from a single piece of high-strength 6000-class aluminum, eliminating the need for unnecessary assembly steps and reducing the number of moving parts. This "one piece" manufacturing technique greatly lessens the possibility of standing-waves affecting the final sound quality by eliminating vibrations traveling through the body.
The 12.6-inch, 1920×515-resolution LCD panel on the front of the RS520 makes it easily distinguishable as a Rose streamer. You can take full command of your listening experience thanks to its crystal-clear display and fluid, enjoyable interface. The RS520's top surface also houses the device's primary transport controls for quick and easy access.
Android-based Rose OS
Rose OS, HiFi Rose's Android-based operating system, is the brains of the RS520 and gives you access to an incredible library of audio and video. Users of Rose OS can play media stored on a local storage device (USB, MicroSD, or SATA) or on a remote NAS drive or other storage device on their home network via a DLNA connection. The Music app provides a streamlined interface for managing your various music libraries. Apps for Tidal, Qobuz, and Apple Music are preinstalled in Rose OS, providing full access to each service's catalog of music.
With the Tidal app, you can stream music videos directly to the RS520's display or an external display via HDMI. The RS520 has a MQA decoder built in, allowing you to listen to Tidal Masters tracks in their entirety. The CD and CD Ripping apps, meanwhile, let you play CDs from any standard external CD-ROM drive and rip them in high quality to any local storage device, all with a simple touch of a button.
With Rose Tube, you can play videos and music from YouTube, while the Radio app gives you access to a large library of live radio broadcasts and podcasts. With Rose OS, your entire digital audio experience can be streamlined into a single sleek system, as it supports Roon Ready, Spotify Connect, and AirPlay.
Rose OS is designed specifically for high-quality audio playback, and it also provides extensive access to a wide variety of musical genres. HiFi Rose's in-house developed RoseAudioServer makes use of multiple signal processing technologies to ensure lossless audio data transfer from the Rose Audio Architecture within Rose OS to a DAC. These innovations isolate the audio data from the OS and its other processes, ensuring that the audio signal is never compromised even if you switch between different controls on the RS520.
Pricing & availability
The HiFi Rose RS520 retails for S$5999 (including GST) and is immediately available at AV One (av1group.com.sg) and all AV One showrooms.
###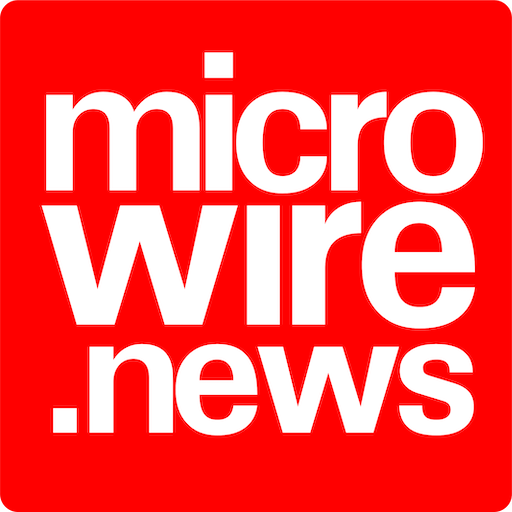 Microwire.news (aka microwire.info) is a content outreach and amplification platform for news, events, brief product and service reviews, commentaries, and analyses in the relevant industries. Part of McGallen & Bolden Group initiative. Copyrights belong to the respective authors/owners and the news service is not responsible for the content presented.