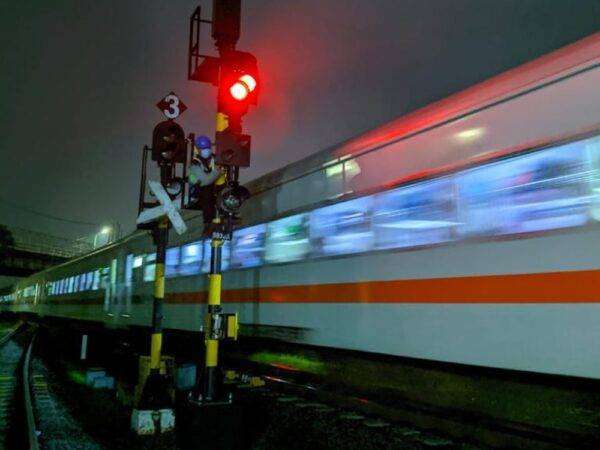 HIMA expands its APAC footprint with Taiwan office
Editor's brief: HIMA is the world's leading independent provider of safety-related automation solutions for railway, petrochemical and chemical, energy (hydrogen, oil & gas etc) to protect people, the environment and assets, announced its expanded Asia Pacific presence in Taiwan. Read more below.
TAIPEI, TAIWAN – HIMA, a leading provider of safety-related automation solutions for the Process and Railway industries, announced the opening of a new branch office in Taiwan. The opening of this office affirms HIMA's commitment to customers and partners in Taiwan and strengthens HIMA's presence in Asia Pacific.
"The opening of this branch office will further strengthen our service capabilities to customers and partners in Taiwan and improve the efficiency of local business transactions, aligning with the group's global priority towards customer orientation," said Friedhelm Best, Vice President Asia Pacific, HIMA.
As a safety specialist, HIMA aims to contribute to Taiwan with their technology and expertise, providing solutions such as safety controllers and functional safety software that can be seamlessly connected to existing control systems in process and rail applications.
Process industry
With over 50,000 safety solutions installed in 80 countries worldwide, HIMA hopes to increase that number with additional installations in Taiwan. Chemical and petrochemical processing is one of the most important industrial sectors in the world, as well as one of the most competitive.
"To keep on top of the competition, many companies are pushing the limits of their plants which means exposing technology, the environment, and their employees to higher risk. HIMA solutions comprehensively safeguard plants and allow them to operate more productively and profitably, all with the peace of mind that all legal standards are adhered to," said Best.
HIMA's line of Emergency Shut Down Systems, with HIMatrix being a popular choice, is one solution used in various cases around the world. Installed in APA Group's (Australia's largest natural gas infrastructure business) gas storage facility, the controller ensures maximum safety, long-term availability, and future-proofing – because it meets all requirements for functional safety in the process industry (IEC 61511) and provides effective protection against the growing threat of cyber-attacks (IEC 62443), perfectly aligning with the HIMA's #safetygoesdigital tagline.
Rail industry
For decades, railway companies, in particular, have had to rely on costly, proprietary solutions to meet legal safety requirements. However, with rising cost pressures and cybersecurity vulnerabilities in the digital age, solutions must be cost effective, quick to implement, and meet stringent safety and cybersecurity standards. For a cost-effective and long-term safety solution, more system integrators, rolling stock manufacturers, and railway operators are turning to standardized commercial off-the-shelf (COTS) systems.
"With recent railway incidents triggering awareness on safety within the industry, the priority of people's safety along with protection of the environment has become crucial topics that the authorities want to address. It is our commitment to provide the technological know-how and the best service to customers in Taiwan. The opening of this branch office will ensure they will receive it," said Ms. Tracy Lau, Taiwan branch manager, HIMA.
HIMA has nearly 1,000 railway safety installations in over 30 countries, with applications ranging from interlocking, level crossing, and rolling stock across high speed rail, mainline rail, metro, and light rail, all utilizing HIMA's game-changing commercial-off-the-shelf COTS safety controllers. These open safety controllers allow any system integrator to integrate them into their own safety solutions, and end users to be independent of providers while meeting stringent rail safety standards. HIMA controllers are simple to install, have quick spare parts availability, and meet CENELEC's strict SIL 4 standard.
Taiwan presence
Despite the establishment of their newest branch office, HIMA is not new to Taiwan, having previously replaced existing relay systems with HIMA SIL4 COTS among Taiwanese railway systems. As a result, the system's reliability and availability were enhanced further, eliminating the constant train delay caused by the failure of the existing relay system. Other industries where HIMA's expertise can improve functional safety in Taiwan include LNG, refinery, petrochemical process, and power plant.
"Our company's priority in the rapidly developing Asia Pacific region is to offer tailor-made solutions and services that address the safety challenges specific to the market and cater to the unique requirements of our customers. Our local presence here in Taiwan will allow us to offer advanced safety knowledge and technical services, safeguarding individuals, enterprises, and the environment," added Best.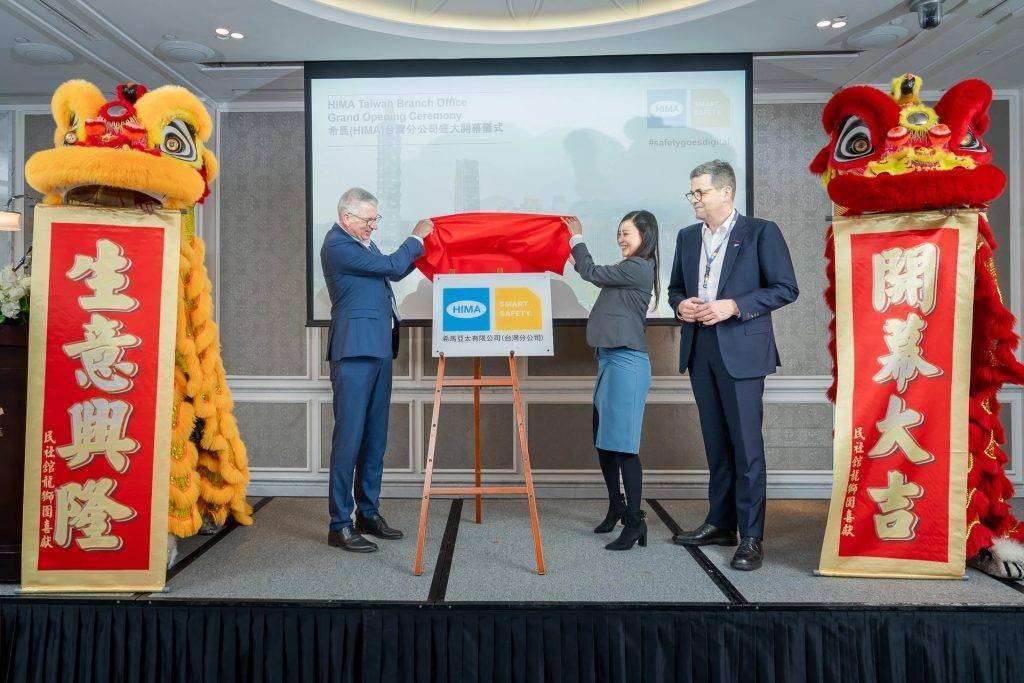 ###
希馬(HIMA)通過新的台灣分公司擴展亞太業務和輔助台灣相關企業
臺北 – 希馬(HIMA),一所德國加工和鐵路行業自動化安全解決方案的主要供應商,於2023年三月二十九日在台灣設立分公司,鞏固了HIMA對台灣客戶和合作夥伴的承諾,也提升了希馬在亞太地區的分佈和影響力。
希馬亞太區副總裁貝斯特(Friedhelm Best)表示:"希馬在台灣設立分公司將進一步加強我們對台灣客戶和合作夥伴的服務能力,並提高本地業務交易的效率, 這也符合HIMA集團在全球的客戶服務方針。"
作為功能安全專家,希馬旨在利用其技術和專業知識在台灣發揮,提供包括安全控制器和功能安全軟件的解決方案,可以無縫連接到過程和鐵路應用中的現有控制系統。
加工業
化學和石化產品加工是全球重要但也競爭激烈的工業。希馬在全球八十個國家和地區的相關工業已順利安裝了五萬多個安全解決方案,也希望能在台灣也擴大和發展這塊領域。
"為了在競爭中保持領先地位,許多公司都在挑戰其工廠的極限。這無疑意味著終將技術、環境和員工置於更高的風險之下。希馬解決方案能全面捍衛工廠的功能安全,促使更高效和更有利的運營,也完善地遵守所有法律標準,助您高枕無憂,"貝斯特補充道。
在全球多樣情況下,希馬的緊急關閉系統系列,包括HIMatrix,就是備受歡迎的解決方案。該控制器安裝在APA集團(澳大利亞最大的天然氣基礎設施企業)的儲氣設施中,確保最大的安全性、長期可用性,以及面向未來的需求——因為它們滿足過程工業 (IEC 61511) 和功能安全的所有要求, 提供有效保護,抵禦日益增長的網絡攻擊威脅 (IEC 62443),與希馬的 #safetygoesdigital 標語相得益彰。
鐵路行業
數十年來,鐵路公司需仰賴於昂貴的專有解決方案,以滿足法律對安全的要求。然而,隨著數字時代成本壓力和網絡安全漏洞的增加,解決方案必須具有成本效益,能夠快速實施,並滿足嚴格的安全和網絡安全標準。越來越多的系統集成商、機車車輛製造商,和鐵路運營商,正在選擇標準化商用現成系統(COTS),以獲得具有成本效益且可持續的安全解決方案。
希馬臺灣分公司經理劉曉婷表示:"隨著鐵路事故加深了行業內的安全意識,人們的安全與保護環境的優先事項已成為當局想要解決的重要話題。我們將透過這分公司致力為台灣客戶提供技術訣竅和最佳服務。"
希馬在三十多個國家已安裝近千個鐵路安全裝置,應用範圍從高速鐵路、幹線鐵路、地鐵,和輕軌的聯鎖、平交道口和機車車輛。巧妙地使用希馬研發的標準化商用現成系統(COTS)的安全控制器。 這些開放式安全控制器使任何系統集成商都能夠集成到他們自己的安全解決方案中,並允許最終客戶能夠獨立於供應商,同時履行鐵路行業嚴格的安全標準。希馬控制器可以輕鬆安裝,快速提供備件,並符合CENELEC嚴格的SIL4標準。
在台灣紮根
希馬對台灣來說並不陌生。之前在台灣的鐵路系統中已經用希馬SIL4 COTS替換了現有的中繼系統。 這升級提高了系統的可靠性和可用性,消除了前中繼系統故障而導致的列車持續延誤。在其他領域,希馬也希望能逐步參與台灣境內的液化天然氣、煉油廠、石化過程,和發電廠行業功能安全的提升。
"我們公司在快速發展的亞太地區的首要任務是提供量身定制的解決方案和服務,以應對市場特有的安全挑戰,並滿足客戶的各項獨特需求。我們在台灣本土紮根將使我們能夠提供先進的安全知識和技術服務,保護個人、企業和環境,"貝斯特補充。
###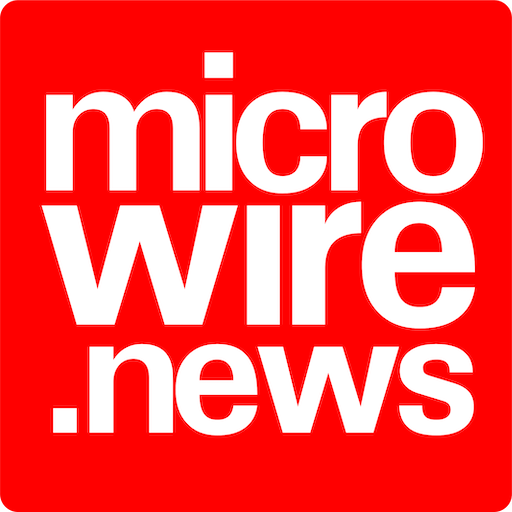 Microwire.news (aka microwire.info) is a content outreach and amplification platform for news, events, brief product and service reviews, commentaries, and analyses in the relevant industries. Copyrights belong to the respective authors/owners and the news service is not responsible for the content presented.