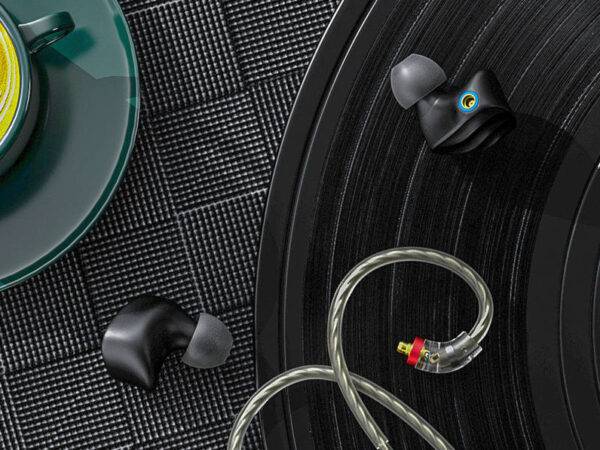 Knowles BA Beryllium-plated drivers in FiiO FH3 IEMs in Singapore
Editor's brief: If you have used the FiiO F9 in-ear monitor (IEM) before, the new FH3 may tickle your fancy. with 2 Knowles Balanced Armature (BA) drivers plated with Beryllium, you hear just clean sound meant for virtuosos, performers, musicians, and enthusiasts alike. Plus, you get a great design of IEMs suitable for stage and off-stage alike. Read more below.
SINGAPORE – FiiO, a company that has pioneered the field of high-resolution lossless audio players, has just released the FiiO FH3 Hybrid In-Ear Monitor in Singapore.
A Classic Reborn
FiiO's FH3 is a significant update from the old F9, as it follows in the footsteps of the wildly successful F9 and F9 Pro, while maintaining the F9 series' hallmark sound quality and ergonomic design. The new FiiO FH3 has a high-purity mono-crystalline silver-plated copper wire and a hybrid system consisting of a 10mm beryllium-plated diaphragm dynamic driver and 2 Knowles Balanced Armature (BA) drivers.
Triple drivers for clarity and depth
The FH3 features a dynamic driver with a 10mm beryllium-plated diaphragm for improved sound quality. The light and thin beryllium-plated diaphragm is also four times as stiff as steel, resulting in a powerful bass. The FH3's versatility comes from its pairing of two Knowles BA drivers and a frequency crossover mechanism that is regulated electronically and mechanically. The high frequencies are well-extended and smooth, the midrange is sweeter and broader, and the low frequencies are explosive, providing music lovers with crystal-clear sound.
Optimised results with S.TURBO Acoustic Design
Along with its beryllium-plated dynamic driver, the FH3 has FiiO's proprietary acoustic design, the S.TURBO. Listeners will experience a deeper and more powerful bass thanks to the turbine-inspired sound tubes' larger length and smoother interior.
Not just aesthetics
FiiO is committed to the FH family's design ethos by continuing its pursuit of fine craftsmanship in the elimination of unnecessary resonance and distortion for the purest sound.
The FH3 is machined using five axes of precision, and it is constructed from an aluminum-magnesium alloy suitable for use in aircraft applications. The alloy shell requires 23 tool bits and 4,340 final milling cuts to obtain the desired shape. It takes its cue from the natural world, with a faceplate that is reminiscent of the hypnotic waves you see in the ocean.
Other highlights of the new FiiO FH3 includes:
4 strands of 96 wires high-purity monocrystalline silver-plated copper cable: The included cables are carefully chosen for its fidelity and ability to resolve details, being noticeably better than the typical earphone cable. One's music will sound sublime with the included cable, which brings the best out of the FH3's drivers.
Get addicted to stress-free listening: In order to achieve more comfortable listening, the FH3 utilises FiiO's patented balanced pressure relief technology to ensure that the air pressure in the front and rear chambers is balanced, allowing for the music dynamics to not be distorted, and thus making for stress-free listening.
Smooth as silk frequency response: The carefully-designed internal acoustic structure as a physical frequency crossover system – ensuring that bass, mids, and treble seamlessly blend without interfering with each other for an extremely vivid experience.
More ways to listen: The FH3 offers flexibility in enjoying your music the way you like it. It is compatible with MMCX connectors, and allows you to transform the FH3 to a wireless, or neckband variation, compatible with wireless Bluetooth ear hooks UTWS1, supporting aptX/AAC/SBC Bluetooth formats, and neckband Bluetooth cable LC-BT2
Meticulously catered to audiophiles: The FH3 is Hi-Res Audio certified and every accessory included is carefully chosen to enhance one's wearing experience. There are 11 pairs of eartips spanning 4 different sizes and types, allowing the listener to maximise their wearing and listening comfort.
Technical Specifications
Driver: 10mm beryllium-plated dynamic driver; Knowles ED30262 for mid frequencies; Knowles RAD33518 for high frequencies
Mac input power: 100mW
Housing material: Aluminium-Magnesium Alloy
Impedance: 24Ω@1kHz
Sensitivity: 114dB/mW
Frequency response: 10Hz~40kHz
Weight (single unit): 7.3g (single unit)
Cable Material: High-purity monocrystalline silver-plated copper
Pricing and Availability
FiiO FH3 is available immediately at a recommended retail price of S$209 in Black colour and can be found at AV One (https://av1group.com.sg/products/fiio-fd1), E1 Personal Audio, Headphones.SG, Shopbotic, Stereo Electronics, and Treoo.com.
###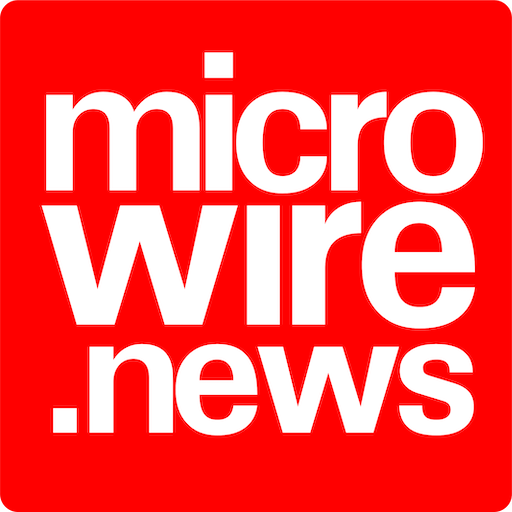 Microwire.news (aka microwire.info) is a content outreach and amplification platform for news, events, brief product and service reviews, commentaries, and analyses in the relevant industries. Part of McGallen & Bolden Group initiative. Copyrights belong to the respective authors/owners and the news service is not responsible for the content presented.