Editor's brief: When the going gets tough, the tough gets going. South Korea is the bosom of Astell&Kern (AK) and it recently launched its latest SP2000T, successor to its previous SP2000. The latest SP2000T features Quad DAC, Replay Gain, and Triple Amp System, with the amazingly warm Tube amp mode to give nostalgic folks (and those craving for warm sound) the feel of "vacuum tube" sounds. Read more below.
SINGAPORE – The SP2000T from Astell&Kern, the industry standard in premium portable high-resolution audio, is now available for purchase in Singapore.
Building on the class-leading sound of the A&ultima SP2000, this latest player is the first to feature a Quad-DAC, a Replay Gain function and a new Triple Amp System allowing music fans to switch between the different sonic characteristics of a normal OP-AMP (operational amp) mode, a vacuum TUBE AMP and a HYBRID AMP mode that combines the tube amp's warm analog performance and Op-Amp's high-resolution clarity.
Next Generation Amplifier Technology
The amp technology in the SP2000T is the most advanced of any portable player, allowing users to switch between three different amp settings to find the perfect tone for their music. The OP-AMP configuration, which is based on the original SP2000's setup, provides ultra-clarity and a dynamic playback. To hear the distinctively warm and musical sound typical of vacuum tube amplifiers, select the TUBE AMP mode.
The SP2000T employs the compact and versatile dual-triode KORG Nutube to realize the sound character of a vacuum tube amp. This smaller component uses significantly less power than a triode vacuum tube, yet produces identically full-bodied sound with rich overtones thanks to its anode grid filament structure. As an added bonus, the Nutube is compatible with the player's 2.5mm, 3.5mm, and 4.4mm headphone output jacks and has a continuous playback time of around 30,000 hours.
Best of both AMP worlds
The new innovative hybrid mode is the pinnacle of Astell&Kern's amp design heritage and expertise, combining the distinct sonic DNA of the detailed OP-AMP and expressive TUBE AMP modes. It also offers five options with different mix ratios of each amp's sound characteristics to best serve the music being played.
Special Internal Design
Astell&Kern's audio engineers painstakingly designed a clever modular structure physically separate from the PCB to combat internal microphonic resonances generated by the vacuum tubes, which can severely impact sound quality (Printed Circuit Board). The vacuum tubes are stabilized with silicone covers, and the amp is suspended in air with the help of magnetic forces, both of which work together to cut down on unwanted noise.
Highly conductive, hyper-pure silver plating is applied to the existing shield cans as an additional line of defense against electromagnetic interference caused when internal components are operating.
Quad-DAC for superior sound
The SP2000T has four ES9068AS DACs—two for each decoding channel. The end result is a richer, more nuanced sound with excellent depth and spatial realism.
This new model is the first to include Replay Gain, which uniformly and automatically adjusts the volume of playback from sound sources up to 24-bit/192 kHz.
Introducing Teraton Alpha Sound Solution Technology
The SP2000T is the second player from Astell&Kern to incorporate the company's patented Teraton Alpha Sound Solution, following the A&futura SE180. It's the product of years of effort, and it's meant to reproduce music as faithfully as possible to the way it was recorded. The sound quality of a DAP is determined by more than just the onboard DAC; other factors such as power consumption, background noise, signal conversion, and circuit layout also play a role. Only when all of these factors are optimized can a player produce sound as close as possible to what the composer, performer, and producer had in mind.
Astell&Kern has consistently developed and perfected audio technology over the years, and their Teraton Alpha technology effectively removes power noise while also providing efficient power consumption and amplification all the way through to the audio output interface stage, where the digital-to-analogue signal conversion (DAC) occurs.
Other features include:
Full HD display: Album artwork pops from the screen with the A&ultima SP2000T boasting a full HD display. This 5-inch touchscreen packs a 1920×1080 pixel resolution, 16.7 million colours and 441 PPI, resulting in a clean and sharp user-interface design.
Connectivity: Alongside with improved dual-band Wi-Fi support, the SP2000T features AK File Drop for easier wireless file transfers. Users can wirelessly transfer files through a PC, smartphone, or FTP program located on the same network to make music management even more convenient.
New Bluetooth function: The new BT Sink function connects the A&ultima SP2000T to an external device, such as a smartphone, via Bluetooth, enabling music to be played back in high-quality on the Astell&Kern player.
Quality wireless sound: A&ultima SP2000T boasts Bluetooth® 5.0, providing greater range and a more stable wireless connection to headphones and, along with support for 24-bit aptX™ HD and LDAC codecs, offers the best possible wireless sound quality.
Big on memory: The A&ultima SP2000T harbours 256GB on-board memory that can be expanded up to 1TB via a microSD card slot, meaning users can carry thousands of hi-res albums with them at all times.
Vacuum tube amplifier compatible with 2.5mm, 3.5mm and 4.4mm output jacks
Replay Gain function uniformly adjusts volume playback from sound sources up to 24-bit/192 kHz
Pricing & Availability:
The Astell&Kern SP2000T will be available in Singapore immediately at a retail price of S$3,699 (including GST), and can be found at AV One (https://av1group.com.sg), E1 Personal Audio, Headphones.sg, Jaben, Stereo Electronics, and Treoo.com.
###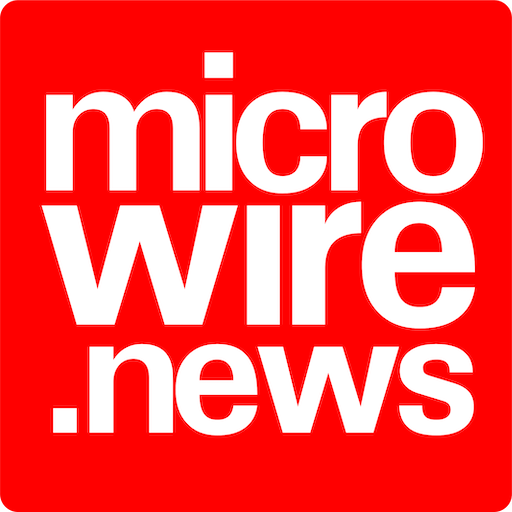 Microwire.news (aka microwire.info) is a content outreach and amplification platform for news, events, brief product and service reviews, commentaries, and analyses in the relevant industries. Part of McGallen & Bolden Group initiative. Copyrights belong to the respective authors/owners and the news service is not responsible for the content presented.