Editor's brief: If you are a fan of Astell&Kern high-fidelity digital audio players (DAP), you may have seen the KANN CUBE. The third rendition of the KANN series in A&K's wildly popular DAP range, the KANN ALPHA is smaller than the previous CUBE, and comes with a new 4.4mm balanced jack, with 2.5mm and 3.5mm outputs, as well as Bluetooth 5.0. A beautiful onyx black aluminum body enshrines Dual DAC and quad-core CPU. Read more below.
Singapore is the location where Astell&Kern, the industry standard bearer when it comes to portable high-resolution audio players, unveils KANN ALPHA, the third model in the KANN performance range of digital audio players.
In order to drive headphones of varying impedances and impedance levels, the KANN series of portable high-resolution audio players have an improved headphone amplifier. Selecting between low, medium, and high gain levels gives you control over the amount of power delivered to your headphones. If you connect the KANN ALPHA to a power source with a balanced output (either 2.5mm or 4.4mm), you'll get 12Vrms.
The 4.4mm Pentaconn headphone jack on the KANN ALPHA is an industry first for Astell&Kern players. More headphones and IEMs can be used with KANN ALPHA without the need for additional adapters. In addition to being the first Astell&Kern player to include Bluetooth 5.0, the KANN ALPHA's improved wireless connection is the result of the higher transmission speed and longer range of Bluetooth 5.0 compared to Bluetooth 4.2. Wireless 24-bit audio playing is possible for audiophiles thanks to compatibility for both LDACTM and aptXTM HD.
The KANN ALPHA's 2.5mm and 4.4mm balanced outputs are completely independent of one another. Because each output signal is not properly blocked, noise interference is still possible when the 2.5mm and 4.4mm structures are just linked to the general mute circuit, as is the case with players from other manufacturers. The noise-free output of the KANN ALPHA is a result of the fact that Astell&Kern designed a separate structure to totally block interference from outputs by switching off outputs that are not in use.
Whether you're browsing through the menus or listening to your favorite songs, the newest quad-core processor ensures a seamless user experience. You can use KANN ALPHA as a USB DAC for your Mac or Windows-based PC in addition to its other features, which include a 5.0-inch HD touchscreen, 64GB of internal memory, support for microSD cards up to 1TB, Wi-Fi, DLNA networking, USB digital audio output, USB-C for data transfer and fast-charge support, and more.
KANN ALPHA has LED lighting surrounding the volume wheel that changes color to represent music playback information like volume range and the bit rate of the track being played. It also supports native 32bit/384kHz and DSD256 playback. KANN ALPHA has a battery life of 14 12 hours on a single charge and runs on a modified version of Android 9.0 that has been specifically optimized for music playback.
KANN ALPHA's power output is far higher than that of typical portable players, yet the player's power circuit has been rethought to ensure steady power while also dampening electrical noise. Compared to competing portable audio products, the crosstalk measurement of 141dB achieved by the newly created audio circuit design is unrivaled.
The dual-mono setup of two ESS ES9068AS DACs expands the stereo field and improves stereo separation. The ES9068AS DACs have MQA hardware decoding implemented, and can decode MQA at 8x. In addition to being able to play MQA-CDs via the AK CD-Ripper, KANN ALPHA also supports playing MQA-CDs directly (available separately). Master grade audio CDs can be listened to without any specialized, costly gear. The DAC maker typically offers a selection of filter settings for the user to further tailor the listening experience.
Sound is amplified and noise is minimized thanks to the KANN ALPHA's aluminum chassis. The usage of interference-free and distortion-free sound is made possible by laser ground extension technology. In place of the conventional rings utilized by other manufacturers, this product's headphone connections are coated with gold PVD to reduce output contact noise. This enhances the player's aesthetics and performance by providing a nice visual contrast to the player's otherwise monochromatic black finish, which is where the headphone outputs are located. The top ceramic surface is also treated with a unique coating to shield it from fingerprints and smudges.
KANN ALPHA includes the most recent user interface from Astell&Kern and support for the Open App service, as well as the ability to install other music streaming services by simply copying and installing the appropriate APK file for the service in question. Apple Music, Amazon Music, Spotify, Tidal, SoundCloud, Qobuz, SiriusXM, Tune-In, myTuner, Bandcamp, and Deezer are all compatible (supported streaming services vary by country). You may take your favorite songs from your streaming music service with you wherever you go by storing them in the player's internal or external memory for offline access.
Pricing & Availability:
The Astell&Kern KANN Alpha will be available in Singapore for S$1,699 (MSRP) immediately, and retails at AV One (https://av1group.com.sg), E1 Personal Audio, Headphones.SG, Jaben, Stereo Electronics, Treoo.com
###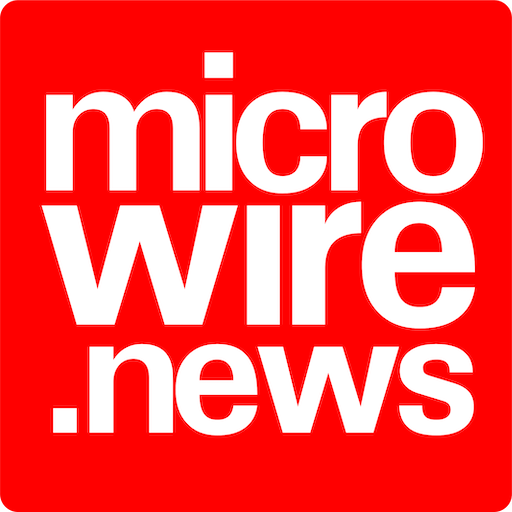 Microwire.news (aka microwire.info) is a content outreach and amplification platform for news, events, brief product and service reviews, commentaries, and analyses in the relevant industries. Part of McGallen & Bolden Group initiative. Copyrights belong to the respective authors/owners and the news service is not responsible for the content presented.