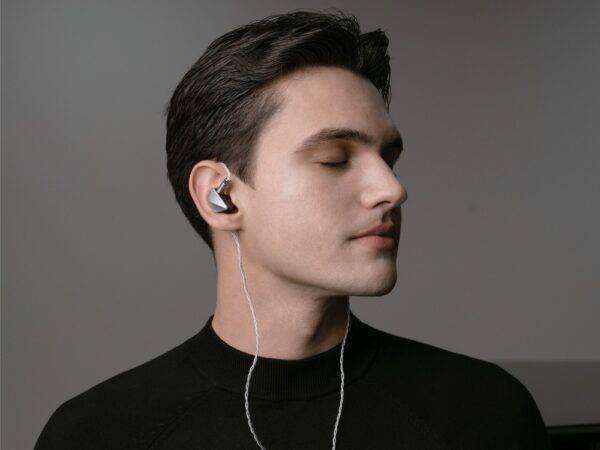 Three different types of drivers with the AK ZERO1 IEM from Astell&Kern
Editor's brief: Sometimes, more is better. South Korea's Astell&Kern launches the latest in-ear monitor (IEM) AK ZERO1 in Singapore, that features not one, but 3 different types of drivers per earpiece to punch out the hybrid sound you crave for. The iconic design is a badge of distinction on your ears, and the sound to queue for. Read more below.
SINGAPORE – If you're looking for the best in portable high-resolution audio, look no further than Astell&Kern's newest in-ear monitor (IEM), the AK ZERO1. It uses three different drivers to create a revolutionary hybrid sound. This innovative design combines the sonic qualities of three different drivers—a micro-planar dynamic driver, two balanced armature (BA) drivers, and a dynamic driver—to create an unprecedented level of natural sound. Astell&Kern has raised the bar for in-ear monitor (IEM) engineering, allowing listeners to get a more authentic reproduction of a recording's studio quality sound.
Astell&Kern AK ZERO1 features, and innovations include:
Three different types of drivers: Planar, balance armature and dynamic
Perfectly harmonised driver structure
Precision crossover network design
Acoustic chamber created using 3D printed technology
Precise CNC-machined metal housing
Hi-fi-grade pure silver-coated OFC cable
Micro planar dynamic driver
A planar driver design, which is notoriously difficult to scale down for headphones, can now be applied to in-ear monitors thanks to the Micro Rectangular Planar Dynamic Driver, a custom-built, highly advanced driver. Using a vibration panel with a high-polymer and thin metal film, in addition to a sturdy and lightweight planar membrane to minimize frequency loss, we are able to produce high frequencies that are both clear and dynamic.
Dual balanced armature and dynamic drivers
The dual BA drivers in the AK ZERO1's driver system employ specially developed coils to produce crystal-clear vocals with exceptionally little distortion. The AK ZERO1 is ready to deliver its groundbreaking hybrid sound thanks to this and the single 5.6 mm dynamic driver that ensures rich, controlled, and deep low frequencies.
Crossover design
A Crossover Network was designed based on a comprehensive understanding of each driver's parameters in order to bring this new sound to life with the ideal frequency response. Each driver is then meticulously positioned inside 3D-printed acoustic chambers made to order. These carefully crafted enclosures keep the drivers securely in place and free of unwanted vibration and resonance. The main housing is precision-tooled to minimize both internal and external vibrations, resulting in a more concentrated and precise audio reproduction.
Hi-fi grade pure silver-coated cables
The AK ZERO1 is pre-wired with high-quality, silver-plated OFC cables for optimal sound reproduction. High-purity silver plating and copper, along with aluminum plugs, are used in this design to avoid muddying the sound. On the other hand, the MMCX connectors guarantee a high-quality connection between the ear housing and cable, resulting in a consistent and durable performance.
NEW 4.4mm MMCX Cable accessory 
Astell&Kern is releasing an optional 4.4mm cable for their AK ZERO1 IEMs and other headphones with an MMCX connector so that audiophiles can enjoy the highest possible sound quality. In addition to its high-purity silver plating and copper cable, the PEP11 also features larger 4.4mm plugs that are machined from aluminum.
Signature Astell&Kern design
The AK ZERO1 features Astell&Kern's signature bold diagonal design language, with a premium cut metal surface that brilliantly reflects light. In addition to ensuring a snug and comfortable fit, the housing's contours and the thin ear nozzles have been fine-tuned to ensure that the sound is transmitted to your ears in a clear and undistorted fashion. The included carry case will keep your IEMs in pristine condition while you're on the go, and the five sets of silicone ear tips and one set of foam tips will ensure a custom fit.
Pricing & Availability:
The Astell&Kern AK ZERO1 will be available in Singapore immediately at a retail price of S$1,099 (including GST), and can be found exclusively at AV One (https://av1group.com.sg).
###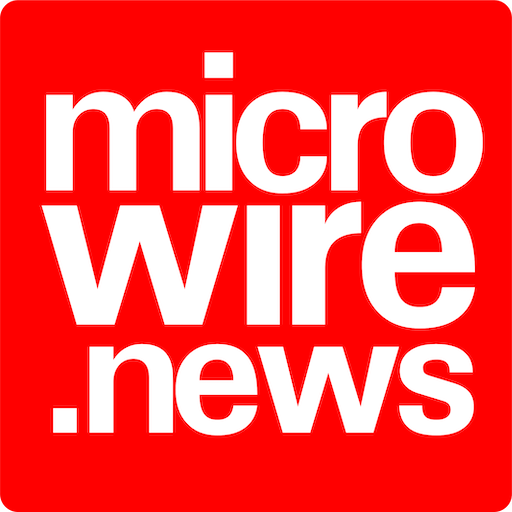 Microwire.news (aka microwire.info) is a content outreach and amplification platform for news, events, brief product and service reviews, commentaries, and analyses in the relevant industries. Part of McGallen & Bolden Group initiative. Copyrights belong to the respective authors/owners and the news service is not responsible for the content presented.