THX amp and dual DAC on the FiiO M17 in a beefy pocketable music player
Editor's brief: The latest FiiO M17 is one beautiful beast of an audio machine that fits right in your pocket, or whatever bag that you lug around. Beneath its sensual and elegant exterior is an audio powerhouse that packs powerful dual DAC chipsets with the THX-AAA 788 Pro Amp. With a 9200mAh battery, you are looking at a whole day of punchy audio purity. Read more below.
SINGAPORE — The FiiO M17, a portable desktop-grade music player, has just been released in Singapore by FiiO, the industry leader in lossless audio players. The new flagship music player was first shown off at the iF Design Award 2021, and it has since become eagerly anticipated by FiiO fans thanks to its cutting-edge features. With its dual ES9038Pro DAC chipset, desktop-grade THX AAA-788 amplifier module, Qualcomm Snapdragon 660 user interface, multiple headphones output ports, desktop-level connectivity, 5.99″ full HD 1080P LCD screen, and more, the M17 is packed with desktop-level features.
FiiO's new M17 digital audio player represents a radical departure from the company's previous offerings. It has the output power and sound quality of highly regarded desktop systems, but in a portable package thanks to its desktop-grade DAC, amplification, power supply, and more. It was designed specifically with the audiophile in mind, and it comes loaded with features that are sure to impress.
It took 1.5 years and 6 major design iterations and 12 rounds of internal structural design optimization to finish the M17's design. The resulting gadget makes superb use of the available interior volume. Using hexagons of stainless steel, FiiO was able to stack nearly twice as many printed circuit boards (PCBs) inside the M17 as would have been possible without such careful planning.
An upgraded premium experience
The M17 isn't just a headphone amplifier, though; it's a desktop-class one, too. The exclusive THX AAA-788+ op-amp is a collaborative effort between FiiO and THX. The original's output power was 150mW per channel, but this one can pump out up to 3000mW per channel with a lower output impedance, making it suitable for use with any type of headphones.
Desktop-league DAC ES9038PRO
Every one of the stereo's left and right audio channels is outfitted with an ES9038PRO flagship DAC. This means that in order to reproduce sound as accurately as possible, eight individual outputs from each audio channel are combined in parallel and then the results are summed.
Desktop-grade gain
There are four gain settings available while running on battery: low, medium, high, and headphone. The DC mode allows for the Enhanced over-ear headphone mode gain, which is equivalent to a desktop amplifier. The M17 can easily power most headphones due to its balanced output, which can reach up to 16dB of gain.
Desktop-tier heat dissipation
Since producing such high-quality sound requires a lot of energy, the designers of the M17 paid special attention to how heat would be dissipated. The M17's 151g unibody aluminum alloy frame does a great job of transferring heat out of the device, and it works in tandem with the "H" type heat dissipation and VC liquid cooling technologies that have been implemented. The cooling fan stand, which is the final piece of equipment, ensures that excess heat is quickly dissipated.
Desktop-quality power supply
The M17 has not one but two power sources: one that runs off of batteries and another that takes DC power from the outside. The M17 can be used in places where there is no possibility of plugging it into a power source, thanks to its battery power supply. The voltage in the analog circuit is increased by 35%, up to 11.5V, when using a DC power supply instead of a battery, and the battery is protected from discharge when not in use.
Physical digital-analog separation
The analog and digital parts of the M17 are separated by being on separate boards, which helps to lower the chance of interference between them. The M17 contains 17 PCBs with an immersion gold finish. The M17's analog audio signals are protected from electromagnetic interference by seven high-conductivity copper alloy shields.
7th-gen mech design
The unibody design is made entirely of aluminum and features a futuristic, seamless CNC finish. The M17 exudes confidence and charisma thanks to its mechanized inspirations for the sharp lines of its body, buttons, and ambient lighting.
Other tech highlights include:
470mF DMF supercapacitor: Equivalent to 10,000 47uF tantalum capacitors and with very low ESR of 45mΩ (only 15% of that of tantalum capacitors), providing a solid foundation for a large power supply.
Immense battery: The massive 9200mAh battery allows for a battery life up to 10 hours on the M17. It can be charged either through USB or through DC in from an external AC adapter
Bigger screen for a brighter sheen: A larger screen allows you to more easily enjoy stunning visuals. Let your eyes feast upon an upgraded 5.99 inch, 1080*2160 FHD+ 18:9 high-definition in-cell display.
RGB ambient light: The M17 features a seven colour RGB ambient light system with extensive customisation options. Colours can be set to be either fixed, to follow the audio, or to follow a cycle. The brightness of the ambient light can be set to change depending on the current power, volume, or temperature. And finally, the top and side ambient lights can even be controlled separately, allowing you to dial in exactly how you want your dazzling lights to be.
NDK femtosecond crystal oscillator: Provides a high-precision, low-jitter unified clock source for the entire audio circuit.
High-end TI OPA2211 op-amp: A voltage noise as low as 1.1nV@1KHz and THD+N of -136dB results in extremely clean amplification.
Ultra-low noise LT3045 LDO: An ultra-low noise, ultra-high PSRR low-dropout voltage linear regulator featuring linear technology's LDO architecture an extremely low RMS noise of 0.8μVRMS in the 10Hz-100kHz frequency band for stable, clean power to the DAC chip.
XMOS receiver chip allowing ultra-low latency, supports up to DSD512 and 32-bit/768kHz
Extremely fast transfer with USB 3.0 writing speeds can hit up to 100M/s, allowing file transfers to complete within minutes or even seconds
MQA  supported: Supports MQA unfolding for master-level sound
Pricing and Availability
FiiO M17 retails for S$2,799.00 (including GST) and is available immediately at AV One (av1group.com.sg), Jaben, SAM audio, Stereo Electronics and Treoo.
###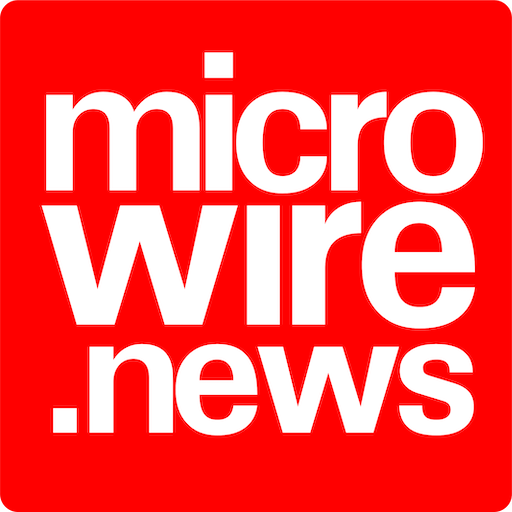 Microwire.news (aka microwire.info) is a content outreach and amplification platform for news, events, brief product and service reviews, commentaries, and analyses in the relevant industries. Part of McGallen & Bolden Group initiative. Copyrights belong to the respective authors/owners and the news service is not responsible for the content presented.