Editor's brief: Seamus Phan, CTO of McGallen & Bolden Group, has launched a new book, "Tough Times, Great PR – Dot Zen 3.0: Building Brands and Publicity for the 21st Century (ISBN 9780983505822)". Read more below.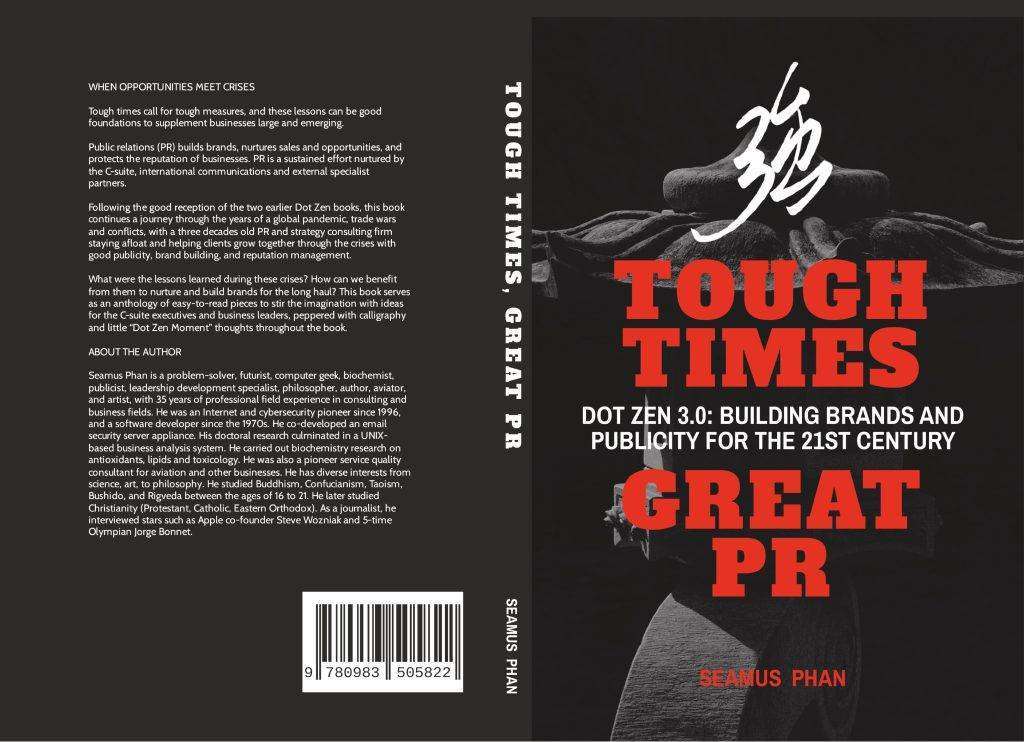 According to the author, the book was birthed from his engagement with clients to continue building their brands through publicity during the global pandemic, when businesses faced many pressures from stringent healthcare controls, remote working or shutdowns, business decline, budget cuts, layoffs, and external political and global conflict pressures on processes and revenue.
"Tough Times, Great PR" is the third book in the "Dot Zen" series, the first penned in 2003 (co-authored with his colleague Ter Hui Peng), and the second in 2013.
The "Tough Times, Great PR – Dot Zen 3.0: Building Brands and Publicity for the 21st Century" book, instead of covering broader topics of leadership and human capital, narrows the focus to mainly public relations, branding, and marketing, with references to ongoing trends in technologies such as artificial intelligence (AI), web3, and digital tools for collaboration in a remote and hybrid work environment. The book, an anthology of short essays, makes an easy read for business leaders and practitioners.
The book has short writings on a 5-prong approach to building brands in Asia Pacific, a simple checklist for all businesses to assess their readiness for public relations in the Asia Pacific, crisis communication and management recommendations, media monitoring and emerging standards, managing tough interviews for spokespersons, and technology recommendations on AI, open source tools for communication and collaboration, and building digital resilience.
"When much of the world began to take on the pandemic, economies and businesses were put on hold, or had to slow down. Businesses had to shutter, lay off people, and move online. Offices became silent and dark, while workers worked from home. Some heritage brands that have thrived for decades or more, closed down. Many client businesses needed breathing room while planning to see how best they could emerge from what seemed like perpetuity. Fortunately, the world finally emerged from the pandemic. But from the three years of the pandemic, there were lessons for businesses, and many of those lessons were learned the hard way in the midst of surviving the pandemic. As a communications and leadership transformation practitioner, we worked closely with clients to brave through the global 'black swan' event together. It was those lessons we learned together, that I felt could be summarized into digestible writings for an anthology, and 'Tough Times, Great PR' was born. We hope this simple book can serve as a quick reference to entrepreneurs, business leaders, startups, and practitioners," said Seamus Phan, principal and chief technology officer, McGallen & Bolden Group.
The book can be found at Barnes & Noble now, and also on Amazon.
###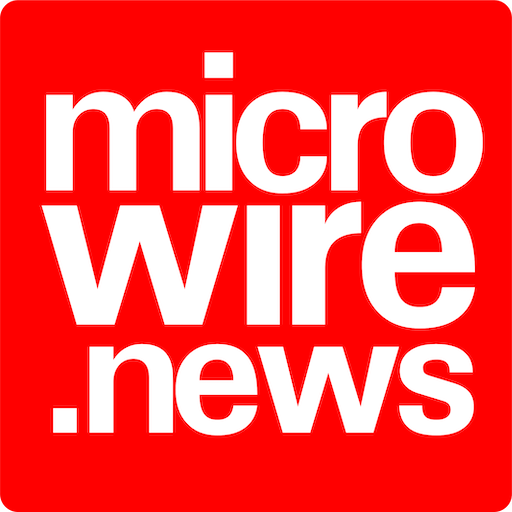 Microwire.news (aka microwire.info) is a content outreach and amplification platform for news, events, brief product and service reviews, commentaries, and analyses in the relevant industries. Part of McGallen & Bolden Group initiative. Copyrights belong to the respective authors/owners and the news service is not responsible for the content presented.