Editor's brief: If you own a MMCX-connector IEM (in-ear monitor), you may now ditch your wires and use the FiiO UTWS3 for a true wireless experience, and enjoy the UTWS3 with its built-in amplifier on the go. Read more below.
SINGAPORE – The UTWS3 True Wireless Bluetooth Headphones and Amplifier from lossless audio player pioneer FiiO are now available in Singapore. With the FiiO UTWS3, you can convert your detachable cable earphones into a true wireless pair. It comes with your choice of 0.78mm 2-pin or MMCX connectors.
Taking wireless sound to its limit
The sound quality is what sets the UTWS3 apart from other wireless audio accessories. To better drive multi-driver earphones, this device uses a high-performance headphone amplifier chip that drastically boosts output power while reducing distortion. When compared to its forerunner, the FiiO UTWS1, the UTWS3 is clearly superior.
The UTWS3's Qualcomm QC3020 Bluetooth 5.0 chip allows for faster data transfer rates, more reliable connections, and improved immunity to interference. High-resolution Bluetooth transmission is made possible by this chip, allowing you to experience true wireless freedom without giving anything up.
The UTWS3's analog volume system enhances audio performance by enhancing dynamic range and signal-to-noise ratio. The new UTWS3 has a 70% lower noise floor and 400% more output power than the previous generation.
Dual power – Great sound, great connection
The UTWS3 has two microphones for exceptionally clear phone conversations, in addition to its strong audio capabilities. The UTWS3 has two microphones integrated into each device. The primary microphone is located at the bottom of the device and picks up your voice; the secondary microphone is angled at ninety degrees and picks up any background noise, which is then cancelled out by Qualcomm's CVC technology. This set of microphones, taken as a whole, will allow you to make crystal-clear phone calls from anywhere on the planet.
Another feature of the UTWS3 worth mentioning is the power of dual direct connections enabled with TWS+ dual transmission technology. Bluetooth transmission can cause a difference in sound quality between the right and left channels, which is why some wireless earbud sets feature a primary and secondary unit. Both devices can be simultaneously connected to your Bluetooth source thanks to TWS+ dual transmission. This paves the way for a more stable connection, reduced latency, increased resistance to interference, and uniform sound quality across both earbuds.
Sleek and fuss-free design
The UTWS3 are a stylish pair of black over-the-ear headphones with a close, comfortable fit. The enhanced metal memory ear hooks are gentle on the ear but do not fall out. The pair has an IPX4 rating for water resistance, making them suitable for use during physical activity. With the charging case, the UTWS3 can last for up to 30 hours on a single charge. In addition to being user-friendly and requiring only the lightest of touches to operate, the integrated ultra-simple touch control has everything you need in a single, compact package. This also prevents the user from experiencing any unfavorable sensations. You can listen to UTWS3 while relaxing at home, traveling to and from work, or working up a sweat at the gym.
More clever features to tap into
The FiiO Control and FiiO Music apps allow users to fine-tune the UTWS3's equalization, channel balance, and other audio settings. This is how the UTWS3 will receive firmware updates, which will be released periodically to fix bugs and add new features.
Other features include:
Get comfortable 26 levels of independent volume adjustment: The UTWS3 has its own volume control separated from your Bluetooth device, allowing for even more control of your music.
Smart and fuss-free pairing: Opening the case's lid automatically turns on the ear units, while closing the lid turns them off. Bluetooth pairing and clearing pairing is done at a touch of a button.
Power saving or immersion, your choice: You can use only a single ear unit to save power for longer battery life, or you can use both ear units at once for greater immersion.
Great sound on Apple and Android devices: aptX/AAC/SBC support – In addition to AAC support for Apple devices, the high-quality and low-latency aptX Bluetooth codec is also supported – ensuring high quality music wherever.
Technical Specifications:
Bluetooth chip: QCC3020
Codec support: SBC/AAC/aptX
Bluetooth version: 5.0
Range: 10m
Battery life: 30h (each charge 5.5 hours, charging case can be used 4-5 times)
Standby time: 650h
Charging time: approx. 1.5h per ear unit, approx. 2.5h for charging case
Output power: 25mW (32Ω), 38mW (16Ω)
Charging connector: Type-C
Weight per ear unit: 6.5g (without earphones)
Included in box: UTWS3, charging case, USB Type-C charging cable, user manual
Pricing and Availability
FiiO UTWS3 is available immediately at a recommended retail price of S$139 and can be found at AV One (av1group.com.sg), Connect-IT, E1 Personal Audio, Headphones.sg, Jaben, Shopbotic, Stereo Electronics, Treoo.com
###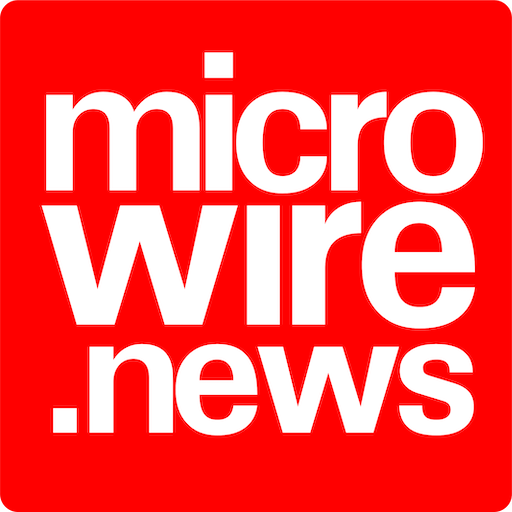 Microwire.news (aka microwire.info) is a content outreach and amplification platform for news, events, brief product and service reviews, commentaries, and analyses in the relevant industries. Part of McGallen & Bolden Group initiative. Copyrights belong to the respective authors/owners and the news service is not responsible for the content presented.