Editor's brief: Content creators, whether in YouTube, Facebook, Instagram or TikTok, rely not only on the value of their content, but importantly, also in the quality of their gear. Good audio is paramount in engaging audiences. Shure's latest MV7X Podcast Microphone and MV88+ Stereo USB Microphone are 2 choices for getting audio right. Read more below.
SINGAPORE — More people than ever are sharing their talents by creating podcasts, making music, streaming, and gaming. According to the latest research from Futuresource, long-term partner of Shure, 2 in 5 people across the globe are content creators, with more than 40 million people in the world identifying specifically as audio content creators – individuals producing content that requires studio quality audio.
More than seventy-five percent more of their disposable income was allocated to their pet projects in 2020 than in 2019. And even though things are getting back to normal around the world, creators aren't resting on their laurels.
According to Futuresource, over half of content producers anticipate devoting more time to their craft in the coming year. Sixty-one percent of those same people are already investing more than three hours per week into content creation.
The research also showed that artists are using their talents to bring their interests to life in a wide variety of content formats. Forty million people and counting are making music, DJing, making beats, making videos for social media, creating podcasts, and live-streaming video games.
Great content can't be made unless the makers know how to record high-quality sound. As a result, in the past year, nearly half (45%) of creators have bought new audio equipment to enhance their work. Shure has developed an easy-to-follow visual guide to direct anyone to the best mics for their specific needs, such as the new MV7X and MV88+ Stereo USB microphones, which are described in greater detail below.
MV7X Podcast Microphone
For a high-quality, professional solution, podcasters and musicians alike can rely on the MV7X Podcast Microphone, an XLR-only dynamic microphone with a cardioid pick-up pattern that features Voice Isolation Technology and is compatible with all audio interfaces. It's the ideal microphone for both commercial and amateur studios, making it ideal for podcasters, streamers, radio hosts, and musicians who use audio interfaces.
MV88+ Stereo USB Microphone
Incredibly portable, user-friendly, and capable of recording vocals and a wide range of instruments to a Mac or Windows computer, the MV88+ Stereo USB Microphone is a fantastic choice for any studio. The ShurePlus MOTIVTM Desktop App allows users to adjust Gain, Limiter, Compression, EQ, and a Monitor Mix, as well as choose between several different pick-up patterns (Mono, Stereo, Bi-Directional, and Raw Mid-Side). This is the ideal solution for musicians, beat makers, samplers, and producers and sound engineers who are constantly on the go.
Besides these 2 new launches, Shure has the following series under its MOTIV series:
MV7 Podcast Microphone: Best For those who already have a mic stand or boom arm, such as podcasters, gamers, streamers, and musicians. The MV7 Podcast Microphone is a dynamic mic that can be used with your computer or a pro interface thanks to its USB and XLR outputs. The MV7 can be quickly linked to a USB for access to additional functions. Auto Level Mode allows the MV7 to automatically adjust the gain during recording or streaming to maintain a constant output level.
MV88+ Video Kit:Best This one goes out to the mobile content makers among us: the bloggers, the videographers, the explorers, and the like. Any smartphone can be upgraded to a high-quality mobile audio and video rig with the help of the MV88+ Video Kit. For superior compatibility and connectivity, the kit comes with a Manfrotto® PIXI tripod, phone clamp, and mount, as well as iOS and USB-C cables. You can customize the MV88+ with Gain, Limiter, Compression, EQ, and a Monitor Mix by downloading the ShurePlus MOTIV Audio or Video App.
Pricing and Availability
Shure MV7X podcast microphone retails for S$299 (including GST). Shure MV88+ Stereo retails for S$318 (including GST). Shure MV7 podcast microphone retails for S$399 (including GST). Shure MV88+ Video Kit retails for S$389 (including GST). All of the mentioned Shure products are available immediately at AV One (http://www.av1group.com.sg), Challenger, Gresouth Trading, Headphones.SG, Isetan Scotts Level 3, KrisShop, Sprint-Cass, Stereo Electronics, Takashimaya Level 3, TK Foto, Treoo.com and XGear.
###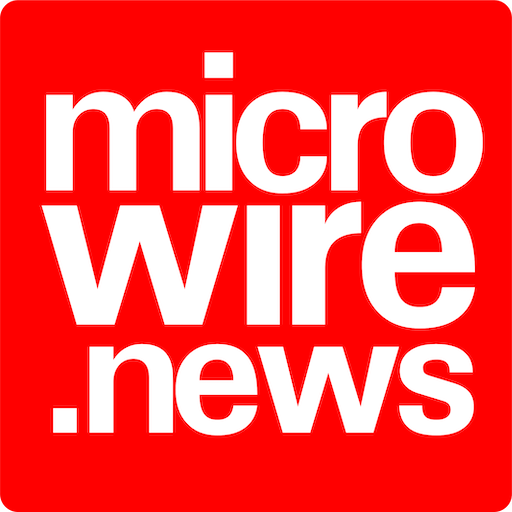 Microwire.news (aka microwire.info) is a content outreach and amplification platform for news, events, brief product and service reviews, commentaries, and analyses in the relevant industries. Part of McGallen & Bolden Group initiative. Copyrights belong to the respective authors/owners and the news service is not responsible for the content presented.