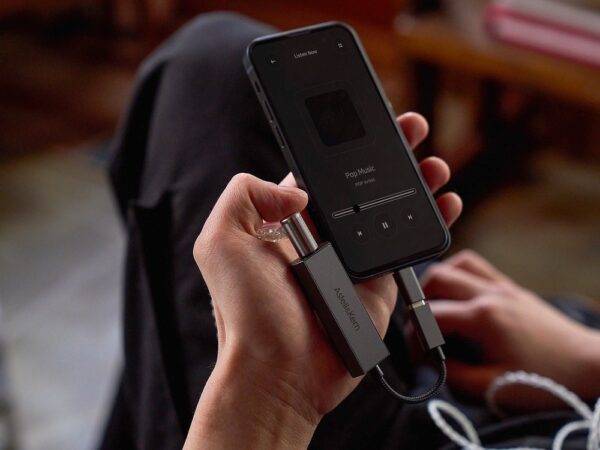 Fancy TWO DAC in a single USB-C cable? Astell&Kern HC2 is it
Editor's brief: Plugging your wireless headphones into your device is the simplest foot forward for audio, but sometimes you want extra oomph. So, some of us would use a wired heaphone instead. And for the added punch, why not plug something like a Astell&Kern HC2 Dual DAC cable and get even better audio you deserve? Read more below.
SINGAPORE – The AK HC2 Dual DAC Cable from Astell&Kern is an uncompromising and ultra-compact way to transform the audio of your iOS and Android smartphone and tablet, as well as your Windows or Apple laptop. This portable DAC is the successor to the PEE51(AK HC1), and it features a balanced 4.4mm jack for headphones, allowing audiophiles and music lovers to connect their high-resolution headphones without any hiccups.
Making the most of the high-resolution audio offered by the most popular streaming services may not appear straightforward due to the fact that digital-to-analogue conversion circuitry in laptops, tablets, and smartphones remains a secondary focus, and headphone jacks are becoming a rarity in smartphones. However, this is now possible, and the AK HC2 is the tool that will get the job done quickly and efficiently.
Astell&Kern AK HC2 Dual DAC Key features at a glance
Supports 4.4mm balanced output for improved channel separation and reduced noise
Powerful 4Vrms output to drive a wide variety of headphones
Equipped with a CS43198 Dual DAC to deliver a hi-fi grade sound
Dual Shielded Cable minimises distortion and signal noise
Compatible with iOS and Android devices
Optional Android app to enable detailed volume control
Balanced audio for iOS and Android devices
The AK HC2 USB-C Dual DAC is compact (17mm x 50mm x 10mm) but packed with state-of-the-art features, created to provide high-quality, low-noise audio via its balanced 4.4mm headphone output. Astell&Kern's ability to incorporate circuitry, components, and power management into a supremely portable device without sacrificing audio quality is a testament to the company's dedication to developing cutting-edge audio technology.
You can enjoy the high-quality, dynamic, and utterly convincing sound by connecting the Dual DAC to the USB-C input of your device and listening with a set of 4.4mm headphones. Just plug in the included USB-C to Lightning adapter and your iOS device's audio will immediately be upgraded.
Superior Dual DAC, circuit design
Astell&Kern's award-winning A&norma series of digital audio players, which feature Cirrus Logic CS43198 MasterHiFi DACs, are at the heart of the AK HC2 Dual DAC Cable. These DACs are capable of playing high-resolution audio up to native 32bit/384kHz and DSD256.
A high-performance analogue amplifier is paired with the dual DACs, making it possible to drive even high-impedance headphones with ease. Additionally, the 4.4mm balanced output ensures lower noise, higher output, and clearer channel-separation in every situation. Custom capacitors improve the audio circuit by dampening power fluctuations, boosting the quality of the output, and reducing the power needs of the host device.
Durable, dual-shielded cable design
The digital-to-analog converter (DAC) of most USB DAC products is physically located in the USB terminal, allowing for direct connection between the device and the DAC for audio processing and output. However, with the AK HC2, digital signals from the device travel through the dual-shielded cable to the audio circuit, where they are processed by the DAC before being output as an analog signal. The sound quality is better than that of competing USB DAC products thanks to the delayed digital signal processing.
A dual-shielded cable is built to eliminate outside noise and provide as uncolored an audio signal as possible. The woven cable is wrapped in an aluminum film to help block noise, a persistent issue in audio playback, and the copper core wire is coated with tin to prevent corrosion and strengthen tensile force, increasing durability.
Roon Tested
The AK HC2 is Roon Tested, meaning that subscribers can take advantage of Roon's management and sonic features; users can also adjust the volume with the help of a specialized Android control app, which is a nice touch.
Light and shadow design
The AK HC2 keeps with the unique and recognizable aesthetic of other Astell&Kern products. A polished and sturdy aluminum body guarantees durability and a premium feel and build, while the angled surface mimics the 'light and shadow' vocabulary found across the Astell&Kern product line.
Technical Specifications
DAC: CS43198 Dual
Sample Rate: PCM 32bit/384kHz, Native DSD256
Output Level: 4Vrms
Audio Output: 4.4mm Balanced
USB Type: Type-C
LED: Power On/Off Indicator
Material: Aluminium
Weight: About 29g
Dimensions (WxHxD): USB Plug: 12 x 21 x 6.5mm; Body: 22.8 x 60 x 12.1mm
Pricing & Availability
The Astell&Kern AK HC2 Dual DAC Cable will be available in Singapore immediately at a retail price of S$269 (including GST), and can be found at AV One (www.av1group.com.sg), Connect IT, and Treoo.
###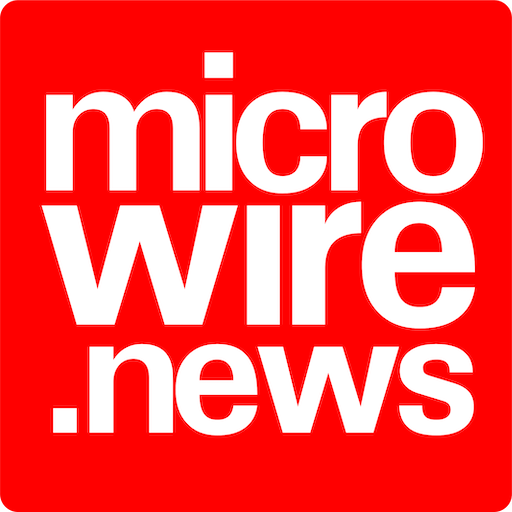 Microwire.news (aka microwire.info) is a content outreach and amplification platform for news, events, brief product and service reviews, commentaries, and analyses in the relevant industries. Part of McGallen & Bolden Group initiative. Copyrights belong to the respective authors/owners and the news service is not responsible for the content presented.