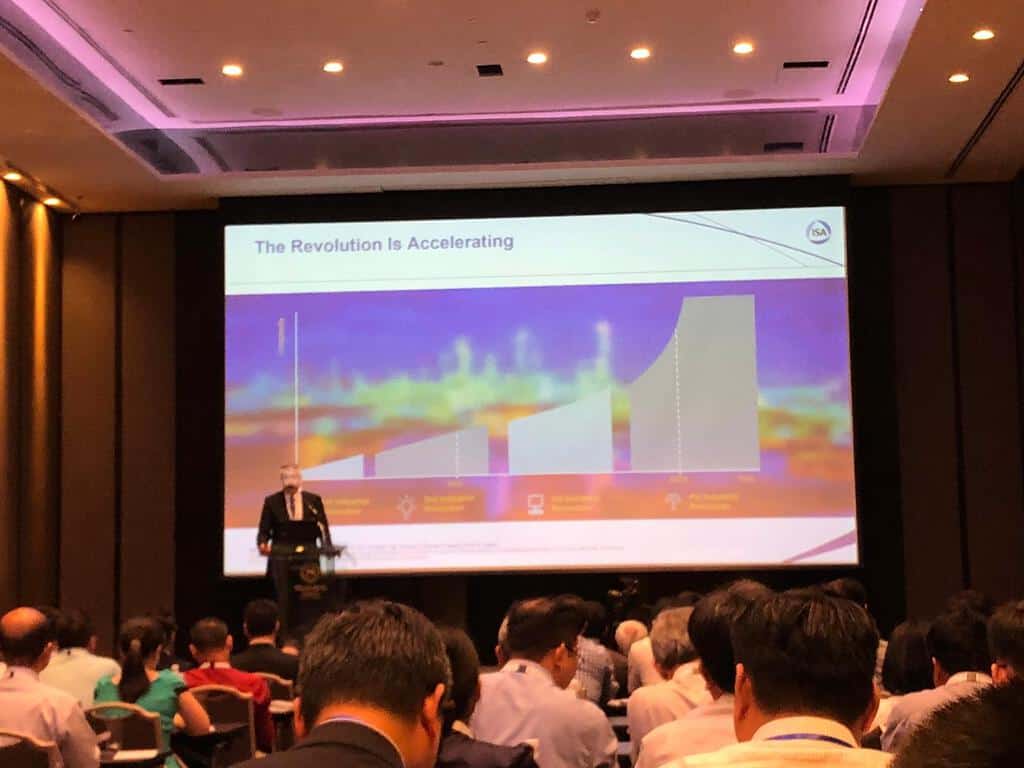 SINGAPORE – HIMA, the world's leading specialist in automated safety solutions, protecting a wide range of global customers in the process industry, logistics, and the rail sector, makes its foray into the emerging and vibrant Vietnam market to help protect local industries with its Smart Safety solutions, with a keynote speech and exhibiting key Boiler Control Systems (BCS) solutions at the International Society of Automation (ISA) Vietnam Event 2019, June 13, 2019 (Thursday), Sheraton Saigon Hotel & Towers, Ho Chi Minh City, Vietnam. This is HIMA's debut in Vietnam.

Vietnam has been growing rapidly, since the Đổi Mới (Renovation) initiative by the government in 1986 onwards. With a healthy 6.8% real GDP growth in 2017 over 6.2% in 2016, coupled with a low unemployment of just 2.2%, Vietnam is beating some of its neighbors in ASEAN and Asia Pacific (source: "Report for Selected Countries and Subjects", imf.org, 2018-09-11).
With a rapid national growth, energy is a key sector and the national consumption is growing by more than 10% per year (source: "Vietnam's Solar Energy is Developing Ahead of Expectations", Global Markets International, 2019-04-21). The plastics industry is slated to grow between 14% to 16% in the coming years, with 2,000 companies processing plastics for packaging, building materials, and household items (source: "Vietnam's Chemical Industry Suffers from Slow Refinery Expansion", Global Markets International, 2019-02-11).
"The ICA Event series throughout Asia is a pivotal opportunity for many industry practitioners to congregate and share insights on important industrial automation best practices. With the burgeoning economy and industrialization of Vietnam, and the inflow of more human capital-intensive manufacturing into Vietnam, this is the perfect time for HIMA to introduce our Smart Safety solutions and best practices here," says Friedhelm Best, Vice President, Asia Pacific, HIMA. "Around the world, the functional safety of turbines and compressors is becoming a focal point of many heavy industries. A small accident can have catastrophic consequences, endanger human lives, and incur high costs. The International Electrotechnical Commission reacts by introducing stricter safety standards – which can readily be met with a single system for safety and critical control. FlexSILon TMC ensures all turbomachinery runs safely."
Mr Friedhelm Best will deliver a keynote at 0845 hours, on the HIMA Smart Safety principles and practices. Mr Sujith Bhaskara Panikkar, Director of consulting, HIMA, will speak on Functional Safety and Cybersecurity. Mr Andrew Chee, business development manager, HIMA, wil speak on High-Integrity Pressure Protection Systems (HIPPS).
During the exhibition, HIMA displays a full-sized mock-up of a burner process and how HIMA optimizes the Air/Fuel ratio for customers.
###
Vietnamese version
HIMA – côngtyhàng đầu về an toàn công nghiệp của Đức ra mắt thị trường Việt Nam tạisự kiệnISA Việt Nam 2019
Thànhphố Hồ Chí Minh, ngày 13 tháng 6 năm 2019– HIMA, chuyên gia hàng đầu thế giới về các giải pháp an toàn tựđộng ra mắt tại thị trường Việt Nam, một thị trường mới nổi và sôi động.
Đây là lần đầu tiên HIMA ra mắt và trưng bày sản phẩm tại Việt Nam trong sự kiện ISA Việt Nam 2019do Hiệp hội Tự động hoá Quốc tế tổ chức. Tạisự kiện, HIMA giớithiệugiải pháp Hệ thống kiểm soát Lò hơi và Lò đốt FlexSILon HIMA (BCS) với mô hình kích thước thật mô phỏng quá trình trong lò đốtđểkhách hàng có thể thấy cách HIMA tối ưu hóa tỷ lệ khí/nhiên liệunhư thế nào.
Nền kinh tế Việt Nam được kì vọng sẽ phát triển nhanh nhất trongkhu vực Đông Nam Á trong năm nay.1Động lực chính thúc đẩy nền kinh tế tăng trưởng đến từ các ngành sản xuất và chế biến, sản xuất và phân phối điện, khí đốt, nước nóng và điều hòa không khí, xây dựng cũng như quản lý và xử lý nước thải và chất thải.2
Friedhelm Best, Phó Chủ tịch tại khu vực châu Á Thái Bình Dươngcủa HIMA, chiasẻ: "Các hệ thống kiểm soát lò hơi và lò đốt đóng vai trò then chốt đối với các nhà máy điện, nhà máy sản xuất, chế biến và nhà máy hóa chất. Tuy nhiên, các hệ thống lò đốt truyền thống vẫn còn hạn chế và đã lỗi thời trong khi các tiêu chuẩn về an toàn và quy định về môi trường đang ngày càng chặt chẽ hơn. Một tai nạn nhỏ có thể để lại hậu quả khôn lường, gây nguy hiểm đến tính mạng con người và phát sinh nhiều chi phí. Trong bối cảnh bùng nổ kinh tế, công nghiệp hóa và tăng dòng hoạt động sản xuất thâm dụng lao động đổ vào Việt Nam, đây chính là thời điểm tuyệtvờiđể HIMA giới thiệu các giải pháp An toàn Thông minh và những thông lệ tốt nhất tại quốc gia này".
Một trong những sản phẩm nổi bật của HIMA là FlexSILon BSC, một ứng dụng "tất cả trong một" về an toàn thông minh trong quản lý lò đốt, kiểm soát quá trình đốt, bảo vệ và kiểm soát lò hơi. Cấu hình của FlexSILon BSC đáp ứng các hệ thống đa lò đốtvàđa nhiên liệu. Các giao diện và giao thức thông tin tinh vi và hiệu quả cho phép tập trung hóa quá trình vận hành và quan sát quá trình đốt cháy trong lò.
Với giải pháp FlexSILon BCS, các nhà máy có thể kiểm soát toàn bộ các cấu phần của hệ thống, từ đó tự động điều chỉnh nhiệt độ, áp suất, lưu lượng khối và tốc độ dòng thể tích cũng như hiệu suất lò theo các điều kiện vận hành lý tưởng và ổn định.
Tại sự kiện, ông Friedhelm Best chia sẻ các nguyên tắc và thông lệ vềAn toàn Thông minh của HIMA. ÔngSujith Bhaskara Panikkar, Giám đốc Tư vấn của HIMA, trình bày về An toàn Chức năng và An ninh mạng. Ông Andrew Chee, Quản lý Phát triển Kinh doanh của HIMA, giới thiệu các Hệ thống bảo vệ áp suất toàn vẹn cao (HIPPS).
Sự kiện ISA Việt Nam 2019 được tổ chức vào ngày 13/6/2019 tại kháchsạn Sheraton Saigon Hotel & Towers. Các phiên họp và hội thảo kỹ thuật trong sự kiện đề cập đến các công nghệ và giải pháp đổi mới sáng tạo giúp giải quyết những thách thức kỹ thuật cấp thiết hiện nay. Để biết thêm thông tin chi tiết, vui lòng truy cập https://isa-vietnam.org
Thamkhảo:
https://en.businesstimes.cn/articles/113456/20190610/vietnam-s-economy-will-grow-the-fastest-in-southeast-asia-this-year.htm
###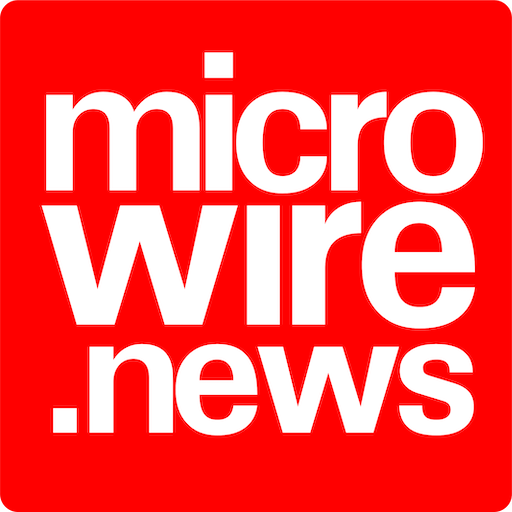 Microwire.news (aka microwire.info) is a content outreach and amplification platform for news, events, brief product and service reviews, commentaries, and analyses in the relevant industries. Part of McGallen & Bolden Group initiative. Copyrights belong to the respective authors/owners and the news service is not responsible for the content presented.