Editor's brief: If you have some desk space, and love the adaptability of a piece of equipment on your desk to make your audio sound a stratosphere better, you may want to consider the Astell&Kern ACRO CA1000T. The South Korean product features the ES9039MPRO DAC, with a dual twin KORG Nutubes, for an amazingly warm sound that Astell&Kern adopters love. For enthusiasts who demand a variety of I/O, there are Bluetooth, RCA, WIFI and XLR. Read more below.
SINGAPORE – The industry leader in premium high-fidelity audio devices, Astell&Kern, has introduced the ACRO CA1000T, the first multi-functional Head-Fi audio system with a dual-tube triple amp system and the latest ESS flagship digital-to-analog converter (DAC). Featuring additional terminals for multiple connections, a compact design, and a focus on sound quality, the ACRO CA1000T is an audiophile-level headphone amplifier that goes above and beyond the capabilities of a standard standalone unit.
Unparalleled Sound 
The ACRO CA1000T was developed with audiophiles in mind, and it features the first dual application of ESS's latest flagship DAC, the ES9039MPRO. With its integrated stereo MQA renderer, it's possible to enjoy rich, three-dimensional audio that's low on power consumption and noise. This portable audio system's updated circuit design allows for a more complete sound, from booming bass to crisp, clear highs.
The CA1000T improves upon the ACRO CA1000 by incorporating Astell&Kern's proprietary, industry-leading TERATON ALPHA technology, which eliminates distortion even at maximum volume. In order to power even the most complex and demanding in-ear monitors (IEMs) and headphones, the device features a Gain Level setting with four distinct increments, ranging from 0 to 15Vrms.
Customised by You
The ACRO CA1000T provides seven DAC filters from which users can craft their own unique sound signatures by adjusting parameters such as suppression, pre-ringing, bass, and treble.
The ACRO CA1000new T's "HYBRID AMP" mode improves upon the existing "TUBE AMP" mode's resolution and clarity, allowing it to express more sonic detail while retaining the tube amp's signature warmth. The "HYBRID AMP" mode combines the best of vintage analogue sound quality with modern high-resolution sound output, giving listeners a refreshingly new sonic experience.
Aesthetics and Engineering
Featuring the company's signature sharp edges and parallel lines on each side, this portable audio system also boasts a beautiful gold-colored dial and a brushed grey aluminum body.
The ACRO CA1000T is heavy enough to keep its place on a table, and its 4.1-inch touch screen can be tilted up to 60 degrees with the touch of a finger.
With the ACRO CA1000T, you can maximize your listening time thanks to its "Battery Protection Mode" which only allows the battery to be charged to 85% and then reset to that level when it drops to 80%, protecting it from degradation caused by prolonged plugging in.
The CA1000front-facing T's output port is adaptable to a wide range of headphones and IEMs, from low-impedance to high-impedance models.
Convenience and Multi-Functionality
The ACRO CA1000T has universally compatible I/O terminals, so it can be used to create a high-quality head-Fi system for a wide variety of audio sources. The ACRO CA1000T unifies all possible premium audio connections by providing XLR and RCA output in addition to Wi-Fi and Bluetooth for connecting external audio devices and speakers.
When fully charged via USB-PD 2.0 at 9V/3A, the CA100010,100mAh T's battery can support up to 11 hours of continuous playback. Enjoy high-quality sound even in wireless environments thanks to full support for native DSD512 and 32bit/768kHz, MQA 16X full decoder via the hardware renderer, aptX-HD and LDAC of Bluetooth 5.0. The microSD card slot on the ACRO CA1000T allows for expansion of the device's internal storage to a maximum of 1TB, allowing the user to store thousands of high-resolution copies of their favorite albums.
ACRO CA1000new T's AK File Drop feature streamlines the process of transferring files. Files can be transferred without restriction using AK File Drop between any computers, smartphones, or FTP clients on the same local network. A wireless, cordless option has made it possible to manage music files.
Key Features at a Glance
Equipped with a ES9039MPRO Dual-DAC for the first time ever
Perfectly drive any headphone/IEM with 4 levels of gain and up to 15Vrms output
Triple Amp System with a dual-vacuum tube for Hybrid sound options
Multiple inputs and outputs provide maximum options and compatibility
Built-in battery for portability and optimum power delivery
Pricing & Availability 
The Astell&Kern ACRO CA1000T retails for S$3,499 (including GST) and is available immediately at AV One (av1group.com.sg).
###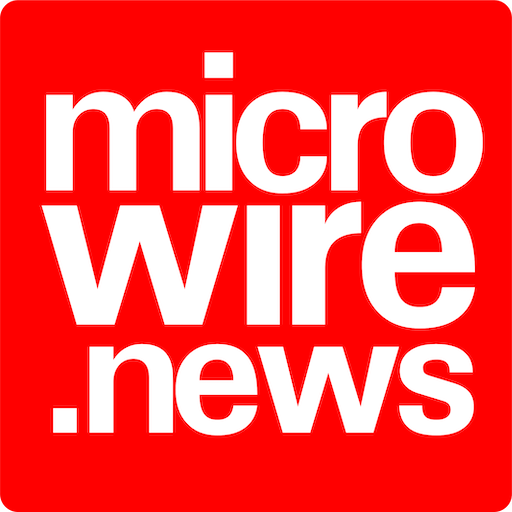 Microwire.news (aka microwire.info) is a content outreach and amplification platform for news, events, brief product and service reviews, commentaries, and analyses in the relevant industries. Part of McGallen & Bolden Group initiative. Copyrights belong to the respective authors/owners and the news service is not responsible for the content presented.