Editor's brief: In the age of YouTube and Spotify on smartphones, tablets and laptops, much of audio quality has taken a nose dive. And yet, the yearning for better sound is a constant quest for the climb on the audio "Maslow's hierarchy" of needs. FiiO brings the Q3 THX-certified DAC and Amplifier for everyone who wants to jump past the plateau of "meh" sound into hifi territory, at a great price tag too. Read more below.
SINGAPORE – Digital to analog converter (DAC) and amplifier (Amplifier) Q3 from lossless audio player market leader FiiO is now available in Singapore.
Powerful Decoding Abilities
Humble on the outside, the new FiiO Q3 is equipped with AKM's latest efficient AK4462 Velvet Sound DAC, which can decode signals as high as 768kHz/32-bit PCM and DSD512. In addition, the XMOS XUF208 USB chip used in FiiO's highest-end amplifiers is included in the Q3. As a result of all of these factors working together, Q3 is able to produce impressive results.
Multiple Certifications, Multiple Talents
FiiO Q3 has obtained multiple certifications as a testament to its reliability. The new amplifier is:
Apple certified: Fully compatible with iOS devices
USB-IF USB C compatibility certified: Meeting standard transmission interface specifications to ensure the compatibility of its USB solution
THX AAA amp certified: For guaranteed low distortion, quality bass and overall excellent sound quality
Thesycon official USB Audio Driver certified: Compliant with USB Audio 1.0 & 2.0 device class specification
Hi-Res Audio certified: For a guaranteed natural and realistic listening experience
Additionally, the AAA amps allow Q3 to realize low distortion, high power, and a pure, uncolored sound thanks to THX's patented feed-forward error correction topology. It won't be difficult for audiences to pick up on the subtle nuances and unexpected shifts in mood that permeate their music.
Flexible for Compatibility
A great digital-to-analog converter (DAC) is one that can be used with a wide variety of hardware and operating systems. The Q3 has both balanced (4.4mm/2.5mm) and single-ended (3.5mm) jacks for audio output. The numerous outputs ensure that users can connect any type of headphones without worrying about compatibility issues. The Q3's Type C connector not only enables faster charging via USB PD and Lightning, but also allows for a greater number of connections.
Classic FiiO Design
The Q3 DAC looks the same on the outside as the rest of the Q series. The Q3 is a sturdy, classic design that is simple to adore thanks to its smooth black CNC and sandblasted all-aluminum body, elegant curves, and simple lines.
The research team behind the Q3 didn't just focus on aesthetics when making it; they also included a ton of useful features. Q3's all-aluminum body is protected from radio frequency interference from all directions by a copper-nickel shield and additional absorbers. This allows the new amplifier to produce more authentic sound with less background noise. No noticeable interference is produced even when a smartphone is used right next to it.
The buttons are created to be simple to use and have multiple purposes. The familiar analog volume control knob is one such feature. The volume slider was hand-picked to ensure precise volume adjustments. When combined with ADC curve reconstruction, this method effectively eliminates the low-volume channel imbalance that plagues most analog volume controls. Aside from improving the listening experience, the RGB indicator on the volume knob makes it easy to tell the difference between different sample rates.
Q3 also includes a bass switch that can be used to quickly turn on or off the bass boost feature. With a simple push of a button, the hardware-based bass amplifier circuit can boost bass by up to 6dB, with no change to the mids or highs.
Powerful in every way
Q3's robustness extends beyond its impressive performance and into its lengthy battery life. The battery in the Q3 can hold up to 1800mAh of power. This equates to more than 10 hours of music playback time when using USB decoding, making it an ideal companion for your preferred player on the go or at home.
Technical Specifications:
Chips used: DAC: AKM4462; AMP Module: THX_AAA28; LPF: OPA1662; XMOS: XUF208
Weight (inc. battery): 110g
Audio input: Type C USB/3.5mm port
Balanced output port: 2.5mm balanced + 4.4 mm balanced
Channel balance ≤0.2 dB
Power supply: DC 5V 2A recommended
Charging time: ≤2h
Native DSD supported: DSD64/128/256/512
Max. Sampling rate supported: 768kHz/32bit
Dimensions: 105mmx59mmx12.5mm
Recommended headphone impedance: 16~100Ω (PO) & 16~300Ω (PO)
Battery capacity: 1800mAh
Battery life: USB In: PO:10H; BAL: 8.5H; AUX In: BAL: 19H
Accessory: Dual USB Type C head cable, Lightning to Type C cable, USB Type C data cable, storage bag, non-slip mat, 3.5mm line cable, binding strap, quick start guide, warranty card
Pricing and Availability
FiiO Q3 is available immediately at a recommended retail price of S$249 and can be found at AV One (https://av1group.com.sg), E1 Personal Audio, Headphones.SG, Stereo Electronics, and Treoo.com.
###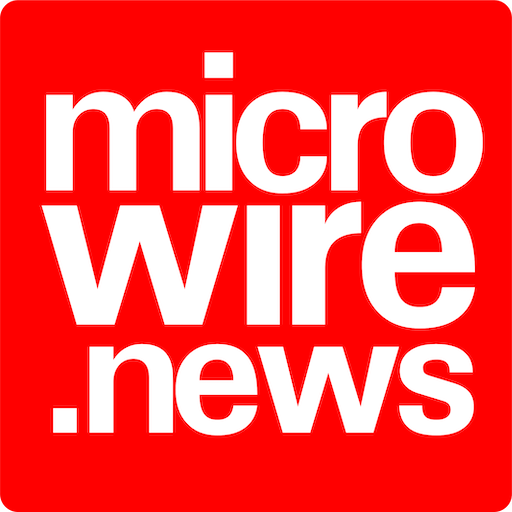 Microwire.news (aka microwire.info) is a content outreach and amplification platform for news, events, brief product and service reviews, commentaries, and analyses in the relevant industries. Part of McGallen & Bolden Group initiative. Copyrights belong to the respective authors/owners and the news service is not responsible for the content presented.