Editor's Brief: British audio innovator Chord Electronics, which has worked with leading studios like Sony, Abbey Road, and Skywalker Sound, has launched two prosumer high-resolution music streaming accessories, which are the 2go and 2yu. The 2go streamer/server mates beautifully with the Hugo 2 DAC, pre and headphone amp, while the 2yu digital interface bonds with 2go to become a standalone streamer – truly "transformer style". Read more below.
SINGAPORE – Singapore is the site of the debut of two long-awaited streaming accessories from Chord Electronics. Both the 2go high-performance streamer/server and the 2yu digital interface, which connects to 2go and allows it to be utilized with any compatible DAC or digital input device, will make their debut at CanJam New York in February 2020.
Hugo 2 may function as a high-capacity solid-state digital music server (using MPD), streaming music in high-resolution, and storing and playing digital media on two separate SD cards (each with a capacity of up to two terabytes).
There is no need for bulky and expensive mains conditioners, distribution boards, cables, etc., when using 2go with Hugo 2, and all digital playback can take place on battery power alone, shielding your audio from the potentially deteriorating effects of AC mains noise and artifacts.
When combined with 2yu, a digital interface that plugs into 2go and provides four digital outputs (USB, optical, coaxial, and BNC), 2go and 2yu become a fully functional Chord Electronics streamer/server in their own right. This means that it can be used with any digital-input device or DAC that supports the format.
2go — Small in size, big in power
All of Chord Electronics' amplifiers and DACs, including 2go, include cutting-edge miniaturized electronic engineering based on patented British technology. It allows digital audio files from both streaming services and SD cards to take advantage of the Hugo 2's award-winning DAC technology from Chord Electronics. When combined with 2go, Hugo 2 becomes the most technologically advanced portable music streamer on the market in terms of sound quality.
2go's convenience-switching between all its inputs automatically provides a seamless user experience when playing music from different sources or even streaming services; all audio interfaces are always on, so switching between inputs is as simple as pressing "play" on the selected control point app.
With 2go, you get the flexibility of wireless (2.4GHz Wi-Fi and A2DP Bluetooth) and the reliability and performance of wired (Gigabit Ethernet) connectivity, with no additional configuration required for wired use. 2go also has extensive audio interfacing, with support for Tidal, Qobuz, and Internet radio listening, with plans to include Spotify and others. Roon-compatible 2go is also DLNA-compliant (server/renderer) and AirPlay-ready, and it supports gapless audio and DoP/Bit Perfect.
The 2go, like all of Chord Electronics' products, is crafted by hand in the United Kingdom and features an aluminum chassis similar to that of the Hugo 2. 2go's proprietary streaming circuit is built around a powerful triple-core audio processor and fits into a slim chassis with features like Micro USB charging for the internal batteries, an on/status/battery/network indicator, two 2 terabyte (TB) rated SD card slots, a Gigabit Ethernet port, an infrared (IR) window, and an internal voice engine for audible status information.
2yu — The enabler
The 2yu digital interface was made specifically for the 2go, making it possible for 2go to become a fully functional, Hugo 2-independent streamer. Besides its impressive processing speed of 2,000 MIPS (million instructions per second), 2yu also has a sample rate converter and a low-jitter audio phase lock loop. In addition to the TOSLINK optical S/PDIF, coaxial, and BNC (both 75 ohms) digital outputs that come standard on the 2go, the 2yu also includes a convenient USB-A output that can be accessed through a direct connection.
The combination of 2go and 2yu is incredibly versatile, making it the perfect choice for music enthusiasts who want to set up a covert remote Roon streaming solution by connecting the two to an Ethernet port and then streaming music to a system in any room. It is possible to utilize just 2yu and a computer's USB port to generate a high-quality digital-to-USB audio converter for use with both Windows and Mac operating systems.
Similar to the 2go, the 2yu is similarly hand-made in the UK out of aircraft-grade aluminum using the same high-quality production procedures as all Chord Electronics products. Similarly to the Hugo 2, 2yu's output selection, power, mute, and dim functions are managed by four multicolored spheres.
Price and availability
Chord Electronics 2go is available immediately for S$1,899 and 2yu will be available in April 2020 at S$899. Both products retails exclusively at AV One. Hugo 2 is already available, and priced at S$3,500.
###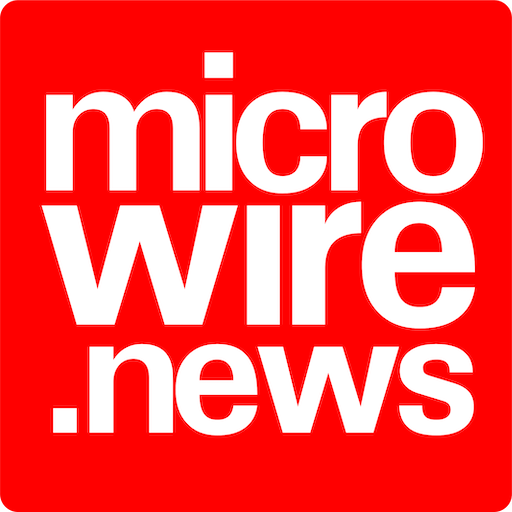 Microwire.news (aka microwire.info) is a content outreach and amplification platform for news, events, brief product and service reviews, commentaries, and analyses in the relevant industries. Part of McGallen & Bolden Group initiative. Copyrights belong to the respective authors/owners and the news service is not responsible for the content presented.