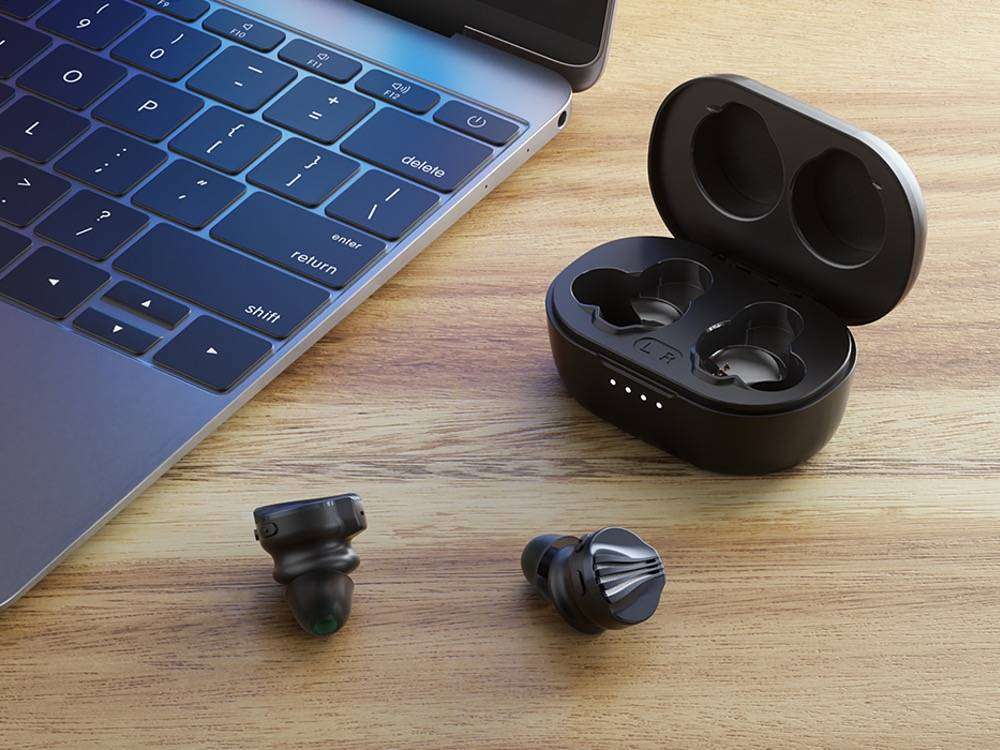 Fiio FW5 wireless IEM lands in Singapore
Editor's brief: If you like IEM (in ear monitors), the latest FiiO FW5 may just be your thing. The FW5 features a sharp and sleek contemporary design, great sound with passive isolation, decent range with Bluetooth, and useful for clear voice calls on the road as well as keeping that cinematic movie watching experience all to yourself. Read more below.

SINGAPORE – The FW5 is the latest offering from FiiO, the industry standard in lossless audio players, and it features a complete HiFi True Wireless Stereo (TWS) system. The FW5 is a true wireless solution with superior sound quality thanks to the incorporation of several innovative technologies developed by FiiO. These TWS earbuds are among the first to incorporate a high-end Bluetooth chip, a high-performance DAC, and a painstakingly designed audio circuit, resulting in a significant improvement in sound quality.
The same FiiO R&D team that produced the high-fidelity wired FH9 flagship also developed the FW5. The large 10mm dynamic driver is responsible for low and mid-range frequencies, and the team was able to fit it into the tiny space of a true wireless earphone, while the higher frequencies are reproduced by 2 Knowles BA drivers. Together, these drivers deliver deep, detailed bass and crisp, accurate highs.
Some of the key highlights of the new FiiO FW5 include:
Independent AK4332 DAC: The FW5 contains an efficient AKM VELVET SOUND DAC – the AK4332 which features high-performance decoding abilities. This chip is capable of signal-to-noise ratio up to 106dB, distortion as low as 0.0016%, and dynamic range up to 102dB.
Qualcomm QCC5141 Bluetooth chip: The FW5 employs the high-end Qualcomm QCC5141 for stable and high-performance Bluetooth audio thanks to the chip's dual DSP and dual-core architecture. Additionally, the FW5 is Snapdragon Sound certified as a testament to its highly capable audio abilities.
10mm large dynamic driver: The FW5 features a large 10mm dynamic driver for the low and mid frequencies. The driver has been designed specifically to maximise the sound quality from its N50 neodymium magnets. These N50 magnets, with their high magnetic density, allow for better dynamics and make the sound stage more grand for a thoroughly bold sound.
DLC diaphragm with PU gasket: The FW5 uses PU as the material of choice for the gasket surrounding the diaphragm of the dynamic driver, since its flexibility and high damping coefficient allow for lusher vocals and faster transient response. The diaphragm of the dynamic driver is made of DLC, which features favourable properties such as high rigidity and lightweight, allowing for less unwanted breakup over the dynamic driver. This leads to reduced non-linear distortion and ultimately better resolution.
2 high-frequency BA drivers per ear: For high frequencies, 2 BA drivers are used for each channel. These BA drivers are placed in the sound tube near the ear to reduce high-frequency loss as sound waves travel to the listener's ear. This design ensures that even tones like those at 16kHz still come through clearly. This design allows the FW5 to feature an airy, exceptionally detailed treble that captures every nuance of your music.
High-Res LHDC/aptX Adaptive Bluetooth format support: The FW5 reaffirms FiiO's commitment to being at the forefront of new audio technologies, with not only Snapdragon Sound certification but also support for LHDC/aptX Adaptive for the ultimate quality in true wireless audio. This support ensures a massive upgrade in sending and receiving high-quality wireless audio and a major improvement in compatibility with various devices.
FiiO emphasises the carefully-tuned sound performance 
FiiO's first in-house developed TWS earphones prioritized delivering superior sound quality in a seamless design. FiiO could have easily tweaked the frequency response curve using digital signal processing, but instead they focused on improving the physical design of the unit to minimize distortion and preserve the drivers' individual sound signature.
In addition, FiiO relied on real-world testing and user feedback to decide on a method of control for the FW5 while wearing them: two separate buttons, one for each earpiece. Using physical buttons not only reduces operational microphonics but also makes it easier to press the buttons without using excessive force because they are aligned perpendicular to the wearer's angle.
Other features include:
21+ hours battery life: Despite packing a high-performance DAC chip, high-end Bluetooth chip, and a carefully designed audio circuit, the FW5 features a battery long enough to easily meet daily usage needs. With its large built-in 60mAh battery, the FW5 can be used for up to 6.5 hours on a single charge. The 380mAh charging case allows for total battery life of more than 21 hours.
Power switch linked to the case: When opening the FW5 charging case, the ear units are automatically turned on and paired with the last device. When the ear units are placed back into the charging case, the FW5 ear units automatically turn off to save power.
LED indicator lights: Both the charging case and the FW5 ear units feature LED indicator lights. The 4 indicator lights on the charging case not only indicate the battery remaining and the charging status but also indicate if the ear units are in the case. Each of the ear units contains a white indicator light that clearly highlights the pairing and connection status.
Dual-mic cVc noise cancellation: Each ear unit of the FW5 features 2 microphones that work together with cVc noise cancellation technology for clearer voice calls.
2 sets of ear tips included: The FW5 comes standard with a set of balanced ear tips and 2 alternate sets of vocal ear tips for different sound preferences. The vocal ear tips are made with medical-grade silicone featuring a soft texture that makes it comfortable to wear, making them a perfect combination of sound quality and superior comfort.
Technical Specifications:
Drivers: 1 Dynamic 2 BA
BA drivers: Knowles RAD
Dynamic driver: 10mm DLC diaphragm + PU gasket
Frequency response: 20-20kHz
Sensitivity: 106dB/mW(@1kHz)
Impedance: 32Ω±20%(@1kHz)
Charging time: For charging case about 1h40min
Battery life: About 7h (ear unit) +14h (charging case)
Ear unit weight: About 6.4g
Total weight: About 57.2g
Ear unit dimensions: 28.4*22.9*22.6mm
Charging case dimensions: 68.4*43.9*32.3mm
DAC distortion: 0.0016%
DAC Signal-to-noise ratio: 106dB
Battery capacity: Ear unit: 65mAh
Charging case: 380mAh
Call battery life: About 5h30min
Pricing and Availability
FiiO FW5 retails for S$239 (including GST) and is available immediately at AV One (av1group.com.sg), Connect IT, Sam Audio, Stereo Electronics, TK Foto and TREOO.
###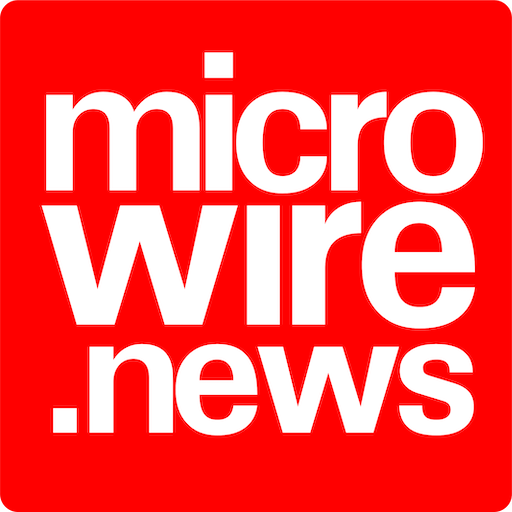 Microwire.news (aka microwire.info) is a content outreach and amplification platform for news, events, brief product and service reviews, commentaries, and analyses in the relevant industries. Copyrights belong to the respective authors/owners and the news service is not responsible for the content presented.