Editor's brief: Hold the FiiO M3 Pro in your hand, and you feel a luxurious dark slab akin to a solid piece of prized metal, with the smooth lines and a fulfilling screen to take you to hi-fi music land, all at an approachable price tag. The M3 Pro succeeds the already great M3K as the lossless player you want next to your smartphone, all in the same pocket. Read more below.
SINGAPORE – A new high-fidelity touchscreen music player, the FiiO M3 Pro, has been released today in Singapore by FiiO Electronics Technology Co. Ltd. The FiiO M3 Pro is an improved version of the M3K, promising a new and improved user experience.
A whole new experience 
There is no longer any need to convert audio files thanks to the new FiiO M3 Pro's support for all lossless formats. M3 Pro achieves and keeps great audio quality in any preferred format, allowing you to enjoy high resolution music with the utmost convenience. It supports a wide variety of formats beyond MP3, AAC, and WMA.
FiiO M3 Pro uses a DAC chip from industry heavyweight ESS Technology, the ES9218P. This DAC chip was developed specifically for use in audiophile equipment, so you can expect excellent sound quality and a very low noise floor. The ES9218's built-in DAC is capable of decoding PCM and DSD512 data up to 21 bits/384 kilohertz, so you can hear music as the composer or performer intended.
Level up from the M3K
The FiiO M3 Pro is a respectable improvement from the original M3K, drawing inspiration from that product while delivering a wholly new experience. The M3 Pro's output power has been increased by a factor of three, and it now features a higher resolution and a bigger viewing display screen, so you may enjoy visual and aural pleasures simultaneously as you navigate the interface. Additionally, the M3 Pro now supports USB audio and incorporates a touchscreen for easy navigation.
High performance, low consumption
The sleek and tiny M3 Pro, at only 70g, includes an internal Ingenic X1000E processor, allowing for high-performing audio on the road without worrying about a dead battery. The M3 Pro, equipped with this potent yet efficient technology, is the perfect traveling companion; its 15-hour battery life means you can listen to your music for longer than ever before, and a full charge takes only two hours. The device may remain in a dormant state for a whopping 35 days! Battery life is never an issue again.
Furthermore, a microSD card with a maximum capacity of 2TB can be used in the FiiO M3 Pro. In other words, you can take your complete music collection and audio book library with you on the M3 Pro.
M3 Pro's compatibility with a wide range of gadgets adds to its convenience. This new FiiO device makes it possible to transfer music directly from a smartphone, eliminating the need for a computer in the process. Connect the M3 Pro to your Android device over USB on-the-go (OTG) to move data across devices. In addition, it has a USB soundcard that can handle up to native DSD128, which may turn any regular PC into an excellent audio system for your living room.
A true beauty, inside out
The high-quality aluminum alloy used in the construction of the FiiO M3 Pro serves to highlight the device's minimalistic design, as does the device's double-sided glass coating. Its high-resolution display is the focal point of its unified glossy design, which is complemented by the device's curved 3D body. The same goes for the security of your smartphone. The M3 Pro comes with a protective coating already coated to the front and back, making you worry-free on the road.
Other features include:
Listen and record – M3 Pro has a built-in HD microphone, enabling HD lossless sound recording. With this function, you will never miss out on any important moment!
More than just music – Beyond its role as an MP3 player, M3 Pro also includes an e-book reader, allowing you to carry a pocket library on the move. Its intuitive and familiar user interface: swipe/tap to turn pages as well as font size and brightness adjustment, you can barely tell a difference from a smartphone!
Let it do the math – For the first time, FiiO has included a handy 10-digit display calculator in M3 Pro, supporting simple yet necessary calculation functions.
Technical Specifications 
CPU: Ingenic X1000E
DAC Chip: ES9218P
Supported rates: up to 384kHz-32bit/DSD128
USB: Two-way Type C USB 2.0 (charging/data transmission/USB DAC/USB Audio)
Screen: 3.5-inch full touchscreen
Dimensions:  Approximately 95.8mm x 45.4mm x 10.4mm
Weight: 70g
Charging time: < 2h
Battery: 1000mAh
Frequency Response: 5Hz~90 kHz (-3dB)
Signal to Noise Ratio: ≥ 117dB (A-weighted)
Noise floor: <2μV (A-weighted)
Output impedance: <0.3Ω
THD + N: < 0.001% (1kHz/32Ω)
Pricing and Availability 
FiiO M3 Pro is available immediately at S$139 and can be found at AV One, E1 Personal Audio, Stereo Electronics, and Treoo.com.
###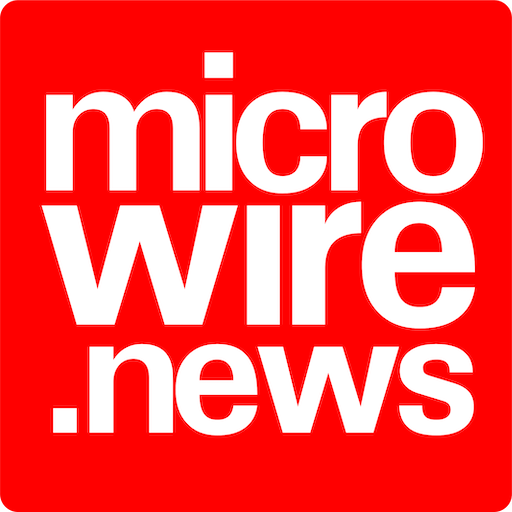 Microwire.news (aka microwire.info) is a content outreach and amplification platform for news, events, brief product and service reviews, commentaries, and analyses in the relevant industries. Part of McGallen & Bolden Group initiative. Copyrights belong to the respective authors/owners and the news service is not responsible for the content presented.