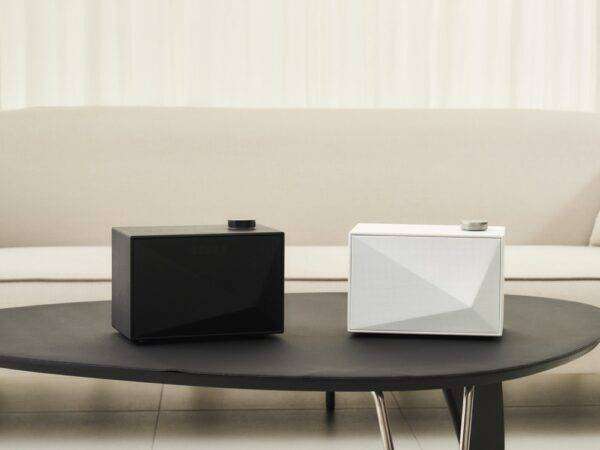 Add the subtly elegant ACRO BE100 Bluetooth wireless speaker to your space
Editor's brief: Now and then, a hifi maker comes along and goes beyond just great audio. In the contemporary world, consumers want their products to perform and look good too. Speakers these days need to sport good design and also blend into a living or working space without looking out of place. The latest Astell&Kern ACRO BE100 Bluetooth wireless speaker fits snugly into this space – great audio, great subtle design that works for any place, from offices to homes. Read more below.
SINGAPORE – The ACRO BE100 Bluetooth wireless speaker is a new product from Astell&Kern, the industry standard bearer for premium high-resolution audio devices. A product of Astell&Kern's decades-long dedication to audio innovation, this speaker fills rooms with high-quality stereo sound that belies its diminutive size. The ACRO BE100 is the go-to Bluetooth speaker for audiophiles and music lovers alike thanks to its dedicated 32-bit DAC and support for the newest 24-bit hi-res quality wireless streaming codecs.
Astell&Kern ACRO BE100 key features include:
Unique light and shadow effect design.
Dedicated 32-bit hi-fi grade DAC.
Support for 24-bit hi-res codecs aptX™HD and LDAC.
Superior stereo sound from a custom 4″ Kevlar woofer and 1.5″ silk dome tweeters.
Onboard Class-D amplifier with 55W of total power.
Ability to adjust treble and bass sound settings.
Arrives in stylish white or black finishes to fit into any interior space.
Design for life
The ACRO BE100 makes a bold design statement that won't look out of place in any room thanks to Astell&Kern's signature angled design, which was inspired by the play of light and shadow. The premium faux leather exterior of the main unit is complemented by the triangular shapes of the grille mesh, and the volume can be fine-tuned with the touch of a finger on the top aluminum knob's knurling pattern.
When the user presses the volume down, a light will illuminate and act as an indicator, flashing a different color for each mode or volume level.
Dedicated DAC
The BE100 comes equipped with a high-quality 32-bit digital-to-analog converter (DAC), proving its claim to be a hi-fi audio device (digital-to-analogue converter). The BE100's dedicated DAC is based on the same technology found in Astell&Kern's award-winning portable digital audio players, while most standard Bluetooth speakers rely on the limited DAC embedded in the Bluetooth chipset. The independent internal circuitry guarantees it can deliver a more advanced and detailed audio performance than its competitors.
Stereo sound
The mid/bass driver and the 2x tweeters were designed from the ground up to help achieve this industry-leading sonic performance. To enhance response speed and timing and deliver a more authentic bass sound, the 4-inch mid-bass cone is constructed from ultra-durable yet lightweight Kevlar fabric. The bass response can be improved with the addition of the rear port. When combined with the sound-absorbing material inside the wooden cabinet, which completely seals the interior to prevent resonance, the two silk dome tweeters produce incredibly clear high frequencies, resulting in a full, rich fidelity.
Classy amp
At maximum volume, amplifiers with poor design may produce clipping sounds. Astell&Kern, well-known for its amp design technology expertise, has created a Class-D amplifier that maintains high sound quality even at high volumes.
The digital crossover built into the amplifier further guarantees a clean, well-timed sound by separating the audio signal into its component frequencies. As the volume level of the speaker nears its maximum, dynamic range control (DRC) is activated to prevent damage to the speaker. The Bluetooth chipset features a 50ps clock to minimise jitter, the unwelcome deviation in time from the transmitted signal, and allow for incredibly precise audio.
High-definition connectivity
The ACRO BE100 has Bluetooth® 5.0 for the latest in high-definition wireless connectivity, allowing for a more stable and reliable wireless connection when streaming from a smartphone, tablet, or laptop with the appropriate Bluetooth® 5.0 adapter. The highest possible wireless sound quality is provided by the support of 24-bit aptXTM HD (48kHz) and LDAC (96kHz) codecs.
In addition, a 3.5mm AUX input allows users to connect devices such as Astell&Kern's portable digital audio players to the system for further sound customization.
Technical Specifications
Mid/Bass driver: 1x 4-inch
Tweeter: 2x 1.5-inch
Amplifier output: 55W (1x 25W + 2x 15W)
Frequency response: 50 – 20kHz
Maximum sound level: 94dB SPL@1m
Bluetooth version: 5.0
Bluetooth codecs: SBC, AAC, aptX™HD, LDAC
Power input: 19V / 3,43A
AUX: 3.5mm stereo
Dimensions: 261 x 164 x 171mm
Weight: about 3.2kg
Pricing & Availability:
The Astell&Kern ACRO BE100 Bluetooth wireless speaker will be available in Singapore immediately at a retail price of S$569 (including GST), and can be found exclusively at AV One (https://av1group.com.sg)
###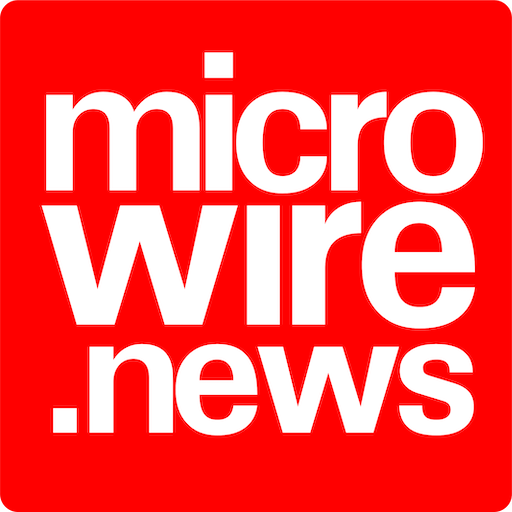 Microwire.news (aka microwire.info) is a content outreach and amplification platform for news, events, brief product and service reviews, commentaries, and analyses in the relevant industries. Part of McGallen & Bolden Group initiative. Copyrights belong to the respective authors/owners and the news service is not responsible for the content presented.