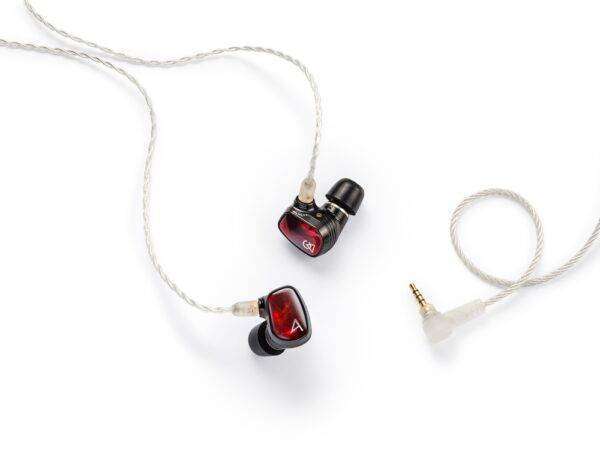 Astell&Kern and Campfire Audio joint collaboration – AK Solaris X IEM
Editor's brief: If you are a fan of high fidelity music players, you would certainly know Astell&Kern. And likewise, if you are into handcrafted in-ear monitors (IEMs) with amazing clarity and quality, you would know Campfire Audio. When these two beacons of audio excellence come together, the "big bang" culminates in the AK Solaris X in-ear monitors, aptly named for the brilliant star that our planetary system orbits around. Read more below.
SINGAPORE – The AK SOLARIS X in-ear monitor is a collaborative effort between Astell&Kern, the undisputed king of portable high-resolution audio, and Campfire Audio, the undisputed king of premium hand-built earphones in the United States (IEM). This X model is based on Campfire Audio's Solaris 2020 but was created and tuned specifically for Astell&Kern, re-imagining the original's sonics to convey the deep, rich, yet natural sound that has become a hallmark of the brand.
The AK SOLARIS X is the culmination of Campfire Audio's lauded acoustic technology and design, and it is hand-assembled by skilled craftsmen in Portland, Oregon, USA, to ensure each earphone is manufactured to the highest quality standards. The SOLARIS X is the ideal complement to Astell&Kern's high-resolution portable digital audio players, boasting a custom-made balance armature (BA) driver and a dynamic driver hybrid system, as well as a patented Tuned Acoustic Expansion Chamber (T.A.E.C.) technology and a 3D Printed Acoustic Chamber.
Tuned Acoustic Expansion Chamber technology
The AK SOLARIS X's custom BA driver is smaller than its predecessor while still providing a wideband performance that extends high frequencies without sibilance or fatigue. The new driver, in conjunction with Campfire Audio's patented T.A.E.C. technology, which optimizes driver performance by adjusting the volume of space available in front of the driver, creates a direct passage from the driver to your ear, and results in sound that is remarkably clear and has a smooth, extended high end.
Polarity Tuned Chamber
While the custom 10mm dynamic driver is optimised for the Polarity Tuned Chamber, another BA driver provides rich delivery of mid-range frequencies. Sound can be amplified from a smaller dynamic driver by placing a series of carefully designed volume cavities in front of and behind the driver. A deeper and more refined mid-to-low frequency is the result of this hybrid design's focus on the performance of the AK SOLARIS X's drivers.
3D-printed acoustic optimised construction
It's no surprise that the AK SOLARIS X's meticulous design is responsible for the company's high-end earphones' widespread acclaim among audiophiles. The drivers in each earphone are able to produce the best sound possible thanks to a 3D-printed, acoustically optimized interior chamber.
4N Pure Silver Litz Cable design
A balanced 2.5mm pure silver cable (a 3.5mm adapter is included) is included with the AK SOLARIS X, enabling the earphones to perform to their maximum capability. Four 4N (99.99% purity) conductors make up the Pure Silver Litz Cable, which was developed to deliver sounds with the greatest clarity and depth. The MMCX connectors are made of beryllium and copper, making them more resistant to wear and tear than regular brass connectors, while the soft-touch jacket that encases each conductor guarantees flexibility and durability.
Eco-friendly cork case
Campfire Audio sought out a Portuguese boutique that employs people with physical disabilities to handcraft the AK SOLARIS X's carrying case as a means of helping these individuals maintain their independence. The eco-friendly cork material used for the case of these earphones ensures that it will last for a very long time and keep your headphones in pristine condition during transport.
Technical Specifications
Transducer Type: Specially Customized New Single BA Driver + T.A.E.C. [High] ; Single Updated Custom Balanced Armature Driver [Mid] ; Specially Tuned 10mm Dynamic Driver [Mid + Low]
Frequency Response: 5Hz-20kHz
SPL: 94dB @ 1kHz: 9.16mVrms
Impedance: 8.1 Ohm @ 1kHz
Total Harmonic Distortion: Less than 1%
Pricing & Availability:
The Astell&Kern AK Solaris X will be available in Singapore immediately at a retail price of S$2,299 (including GST). AK Solaris X can be found at AV One (https://av1group.com.sg), Connect IT, E1 Personal Audio, Headphones.sg, Jaben, Sam Audio, Stereo Electronics, and Treoo.com.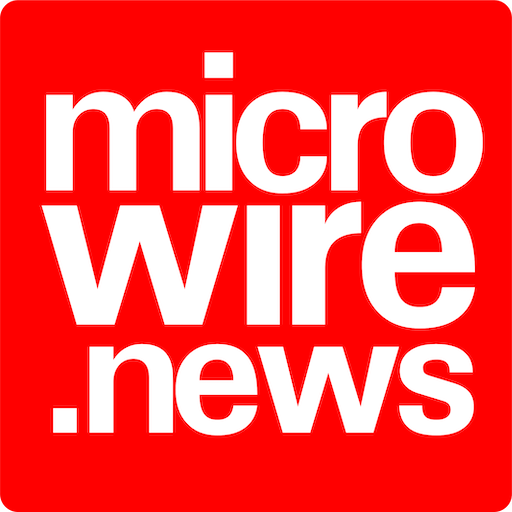 Microwire.news (aka microwire.info) is a content outreach and amplification platform for news, events, brief product and service reviews, commentaries, and analyses in the relevant industries. Part of McGallen & Bolden Group initiative. Copyrights belong to the respective authors/owners and the news service is not responsible for the content presented.