Editor's brief: Sparks fly when you bring far flung enthusiasts together, and magic happens. South Korea's Astell&Kern collaborates with American audio legend Campfire Audio, to launch the new PATHFINDER IEM (in-ear monitors). Campfire Audio is based in Portland, Oregon, led by a small team of dedicated audio maestros, who handcraft their products to perfection. The new PATHFINDER IEM brings two audio virtuosos together for the best audio in a tiny package made for the grand stage. Read more below.
SINGAPORE – The PATHFINDER in-ear monitor (IEM) was developed by Astell&Kern and Campfire Audio in the United States and introduced in Singapore. Astell&Kern is the market leader in premium portable high-resolution audio devices. The new SOLARIS X collaboration, PATHFINDER, is a step up in hybrid IEM design. These hi-fi earbuds take audio realism to new heights with cutting-edge Dual-Chamber Balanced Armature (BA) Driver technology.
Astell&Kern PATHFINDER key features at a glance
The world's first Dual-Diaphragm Mid-Focused Balanced Armature (BA) Driver from Knowles results in a more natural reproduction in the key mid-range area.
Dual Balanced Armature drivers deliver extended and smoother high-frequency sounds
Custom-designed dual dynamic drivers with a hybrid diaphragm focus on low-end and mid-range frequencies
The first earphones to employ Campfire Audio's new Radial Venting Technology for dynamic drivers to deliver more powerful bass and a larger soundstage.
Boasts all-new ribbon design; Silver-Plated OFC copper Litz cables minimize signal distortion
Features robust custom Beryllium Copper MMCX connectors for superior connection
World's First Dual-Diaphragm Mid-Focused Balanced Armature (BA) Driver
To improve frequency response, accuracy, and overall sound balance, a completely rethought driver design was required. Knowles's brand-new Dual-Diaphragm Balanced Armature Driver is the heart of this cutting-edge driver system. The design uses a single coil to power two separate diaphragms, much like a twin-cylinder engine, which allows for greater power and more refined operation than a conventional arrangement using a single, larger piston.
This innovative design features two chambers, each housing its own diaphragm and drive rod, actuated by a single coil, in contrast to a conventional BA model's single, larger diaphragm. As a result, the music's vital midrange is expressed with greater warmth and naturalness than with any other BA driver design.
Dual BA drivers featuring T.A.E.C. technology
Additional custom dual BA drivers enhance the sound quality by focusing on the high frequencies. The design takes advantage of Campfire Audio's patented Tuned Acoustic Expansion Chamber technology (T.A.E.C. ), which enhances performance by customizing the amount of room in front of the driver and creating a direct line of sight from the speaker to the listener's ear. Thanks to the ingenious construction, the highs can be heard for a longer period of time without becoming irritating or straining to the listener's ears.
Dual custom dynamic drivers featuring Radial Venting Technology
Dual custom dynamic 10mm drivers are responsible for delivering the deep and resonant bass tones, as well as adding clarity to the lower midrange. This innovative design by Campfire Audio features hybrid diaphragms and a Radial Venting Acoustic Chamber 3D printed acoustic chamber, resulting in a quicker and more powerful low-frequency response without added pressure or bloat. Each dynamic driver features a vent hole in its front for air circulation. The acoustic chamber significantly enhances the drivers' ability to express themselves, while also expanding the soundstage without altering the signature sound of the dynamic driver.
3D-printed acoustic optimised construction
It's no surprise that the PATHFINDER's meticulous design is the secret to Campfire Audio's high-end earphones' widespread acclaim among audiophiles. To ensure the best possible sound quality and to create a natural and accurate sound, the drivers in each earphone are housed in a custom-designed, acoustically optimized chamber that was 3D-printed.
Silver-Plated Copper Litz Cable design
PATHFINDER's three included cables accommodate both unbalanced and balanced jacks (2.5mm, 3.5mm and 4.4mm.) The brand-new Silver-Plated Copper Litz Cable has four conductors in a side-by-side configuration, and it's made to deliver the clearest and most expansive audio possible. Each individual conductor is protected by a flexible and durable molded jacket that is pleasant to the touch. A flat cable design has the added benefits of not tangling up, being easily wound up for storage, and having minimal cable distortion. At its end, the cable has a sturdy metal connector housing.
In addition to being more durable than standard brass connectors when it comes to withstanding wear and tear, the custom beryllium/copper MMCX connectors also offer a more solid mating mechanism. This more durable material choice ensures that the earphone will last for a longer period of time.
Comprehensive ear tip selection
In addition to the three different types of headphone cables, PATHFINDER comes with a variety of eartip types and sizes to ensure a snug and comfortable fit for any ear. There are three sets of Campfire Audio Marshmallow Tips (S/M/L), three sets of silicone tips (S/M/L), and five sets of Final Audio E-Type tips (XS, S, M, L, XL). A leather zip case, an earphone protection sleeve, and a tip and cable storage pouch are included to keep your IEMs and accessories safe during transport.
Premium design philosophies
The PATHFINDER inlay, made of brushed stainless steel, is a synthesis of the two brands' design tenets. The recognizable 'light and shadow' motif of Astell&Kern is present and correct, and the six-sided 'Mountain Peak' contour of Campfire Audio symbolizes the company's affinity with nature. This design motif, meticulously crafted by Campfire Audio and Astell&Kern, exemplifies the high-quality work and cutting-edge thinking for which the two companies are renowned.
Pricing & Availability:
The Astell&Kern PATHFINDER in-ear monitor will be available in Singapore immediately at a retail price of S$2,999 (including GST), and can be found at exclusively at AV One (www.av1group.com.sg).
###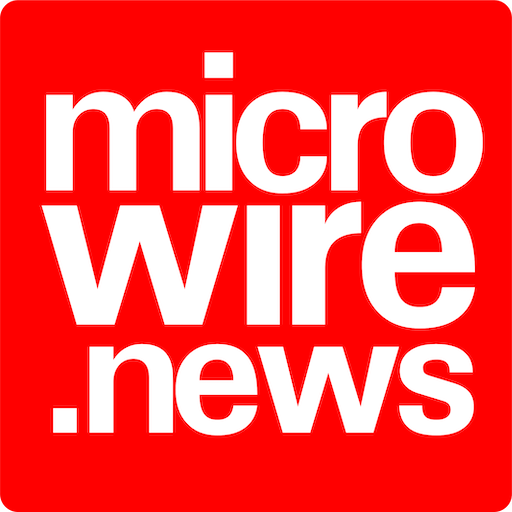 Microwire.news (aka microwire.info) is a content outreach and amplification platform for news, events, brief product and service reviews, commentaries, and analyses in the relevant industries. Part of McGallen & Bolden Group initiative. Copyrights belong to the respective authors/owners and the news service is not responsible for the content presented.