Better than active noise cancellation (ANC)? 1MORE thinks so with QuietMax
Editor's brief: Modern audiophile products fall into 2 camps when it comes to noise cancellation, ANC (active noise cancellation), or PNC (passive noise cancellation). Each approach has its pros and cons, and enthusiasts tend to prefer one OR the other, seldom both. ANC does change the natural sound, and so purists might prefer PNC. However, if you are into "clean" sound and also tend to engage in voice communication, an ANC headset or headphone tends to make sense. So, are all ANC equal? 1MORE thinks it has upped the ante with its QuietMax Technology Suite, found in some of its latest headphones, that has THX certification as well. If THX gives it a thumbs up, maybe you ought to take a look too. Read more below.
SINGAPORE – 1MORE, a globally distributed premium consumer audio company, unveiled their QuietMax active noise cancelling technology suite that is now supported by a THX Certification, making the True Wireless ANC In-Ear Headphonesthe world's first THX® certified true wireless headphones. With the 1MORE QuietMax technology, listeners can expect to indulge in exceptional audio quality with Active-Noise Cancelling (ANC) performance that blocks out external environmental noises on the 1MORE True Wireless ANC headphones.
The 1MORE characteristic multiple driver design and QuietMax technology with improved active noise canceling performance made up the Dual Driver ANC Pro Wireless In-Ear Headphones, which were released earlier this year. Both flagship models include cutting-edge HIFI ANC technology developed by QuietMax.
The QuietMax active noise cancellation technology from 1MORE is set to revolutionize the way headphones offer ANC by integrating a portfolio of technologies—including hybrid ANC, dual driver sound, accurate audio tuning, dual band ANC, and wind noise reduction—into a single product. Instead of compromising on sound quality like other ANC solutions do, QuietMax uses cutting-edge technology and custom tuning to address the shortcomings of conventional methods. The 1MORE products sold under the QuietMax brand are the premier HIFI ANC devices available today and the only two-way HIFI ANC product currently available.
Since the release of the True Wireless ANC Earbuds in January, 1MORE has collaborated closely with THX to improve the audio output performance and quality of the True Wireless In-ear Headphones. This has allowed them to become the first true wireless headphones to be certified by THX.
For products released after June 2020 and running firmware 3.62 or later, you can enjoy high-quality audio that has been certified by the THX Audio Quality Certification System. THX certification can be verified on the 1MORE website.
Persistence in working together demonstrates 1MORE and THX's commitment to providing customers with the best possible audio quality. The 1MORE True Wireless ANC headphones were given the THX accreditation because of their exceptional quality and depth of detail. Balanced, high-quality sound is achieved by passing the demanding THX Certification process, which focuses on a constant frequency response, low distortion, and exceptional noise isolation, allowing listeners to experience music and sound effects from movies and TV shows as the composers and performers intended.
"By collaborating with 1MORE and their engineers, we have seen firsthand their dedication and diligence to ensure their consumers get the best possible audio experience," said Peter Vasay, general manager and vice president at THX in-charge of the THX Certification program. "These True Wireless ANC In-Ear Headphones have undergone our rigorous testing process and are now THX Certified, giving proof of their quality audio performance."
"1MORE takes pride in delivering the very best audio products which can be seen through our awards, and the lengths we go through for industry leading validations such as THX Certification, and the addition of QuiteMax," says Frank Lin, chief executive officer, 1MORE.
The 1MORE True wireless ANC and Dual Driver ANC pro have been equipped with QuietMax technology, and they have won seven industry and media accolades this year alone, solidifying their position as the best in their categories. Two prestigious awards have been bestowed upon the Dual Driver ANC Pro: the 2020 CES Innovation Honoree Award and the 2020 iF Design Award. The True Wireless ANC headphones, meanwhile, have won multiple awards in 2020, including the VGP Award, the CES Innovation Award, the iF Design Award, and the European Hardware Association's Best Headphone award.
Pricing & availability
1More True Wireless ANC In-Ear Headphones retails for S$329 (including GST) and is exclusively distributed by Eng Siang International in Singapore. You can find them at the following authorised retailers: AV One, Challenger, E1 Personal Audio, Isetan Scotts, iStudio, Mobile Bash, Mobyshop, Popular, Shopbotic, Stereo Electronics, Takashimaya, Treoo.com and XGear.
1More Dual Driver ANC Pro Wireless In-Ear Headphones retails at S$249 (including GST) and is available at the following authorised retailers: AV One, Challenger, Stereo Electronics, and Treoo.com.
###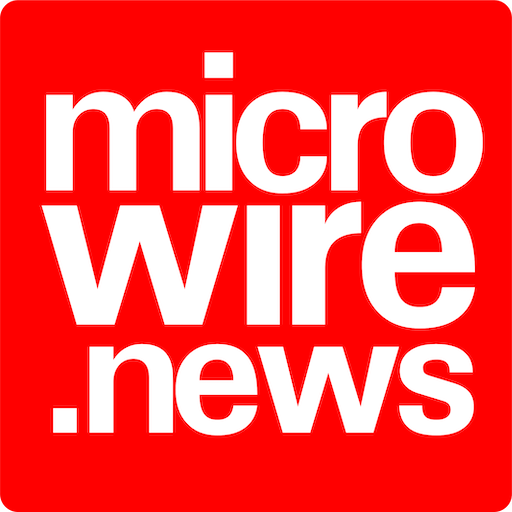 Microwire.news (aka microwire.info) is a content outreach and amplification platform for news, events, brief product and service reviews, commentaries, and analyses in the relevant industries. Part of McGallen & Bolden Group initiative. Copyrights belong to the respective authors/owners and the news service is not responsible for the content presented.