Editor's brief: For those who crave for decent to great sound, a DAC/headphone amplifier (amp) is probably a way to move about and still get the sound they want. Chord Electronics has brought a level of good portable audio with their Mojo product, and now their Mojo 2 does not disappoint, both in sound and pricing. Read more below.
Singapore – In Singapore today, Chord Electronics released Mojo 2, their successor to the original portable DAC/headphone amplifier that set the standard for the market. Rob Watts, a digital design consultant at Chord Electronics, went back to the drawing board almost seven years after the company pioneered the high-end portable DAC category to redesign it from the ground up with innovative, industry-first features.
Among the many improvements made to the Mojo 2, the world's first lossless digital signal processor (DSP) is particularly noteworthy. The new "UHD DSP" is fully transparent, allowing for wide-ranging tonal adjustments across the entire audible frequency range with no audible quality loss. The new technology in Mojo 2 allows it to work with a wide variety of source components and digital file types, and it is compatible with the vast array of headphones available today, regardless of their type or sonic signature. The addition of a menu structure is also notable. The menu, accessible via the new (fourth) control sphere, includes a mute button, crossfeed controls with four settings, a button lock for use while traveling, and the fully lossless volume and tone settings.
New USB-C data input
The addition of the USB-C data input doubled the number of digital inputs previously available. Additionally to optical, coaxial (including dual-data for the M Scaler), and Micro USB, USB-C is supported. There are two 3.5 mm mini-jack headphone outputs, so two people can listen at once if they so choose.
Better battery and charging
A new FPGA-based battery-charging system greatly improves Mojo 2's battery management. New technology allows for quicker charging times and a 75% decrease in power loss, making charging much more comfortable and effective. Increases in efficiency and battery life (now greater than eight hours) stem from a 9 percent increase in capacity.
The battery and PSU have been isolated in Mojo 2's redesign, allowing for battery-free operation without any sacrifice in sound quality, and improved filtering and isolation have also been implemented.
Improved transparency
DC coupling with a digital DC servo has been added to Mojo 2. It makes use of 40 digital signal processor (DSP) cores and features a refined WTA (Watts Transient Aligned) filter with 40,960 taps (a technical measure of the interpolation filter's complexity). There is less distortion and out-of-band noise thanks to upgrades to the 4e Pulse Array DAC, and the noise-shaper makes it easier to make out subtle details. The removal of coupling capacitors has also contributed to improved neutrality.
New fully transparent UHD DSP
The 'UHD DSP' in Mojo 2 is the first of its kind to be completely transparent. This patented innovation employs a 104-bit custom DSP core operating at 705/768 kHz; no other audio DSP can match its precision. As a result of its use of 104 bits and extensive internal noise-shaping, Mojo 2 is able to provide full transparency while still effectively filtering out extremely weak signals.
UHD DSP features 
The revolutionary UHD DSP allows for granular adjustment across the entire frequency spectrum, with 18 adjusting tiers for each of the four frequency bands (low bass, mid bass, low treble, and high treble). The volume control now has two distinct operational ranges, low and high volume, with a range of +18 dB to -108 dB. For adaptable headphone listening, a brand-new DSP-controlled crossfeed function with four distinct settings brings speaker-like spatial effects.
Class-leading build quality
The entire process of creating a Mojo 2—from conceptualization to engineering to assembly—occurs in the United Kingdom. It has a high-quality black anodized aluminum case that has been bead-blasted. The four control spheres are made of polycarbonate and can display a wide range of colors.
Go wireless with Poly
The Poly streamer/server is fully compatible with the Mojo 2, allowing for high-resolution streaming and up to 2 TB of solid-state library storage and playback via the microSD card slots.
Price and availability
Chord Electronics Mojo 2 is available immediately for S$899 (including GST) and retails at AV One (https://av1group.com.sg/), E1 Personal Audio, Jaben, Stereo Electronics and Treoo.
###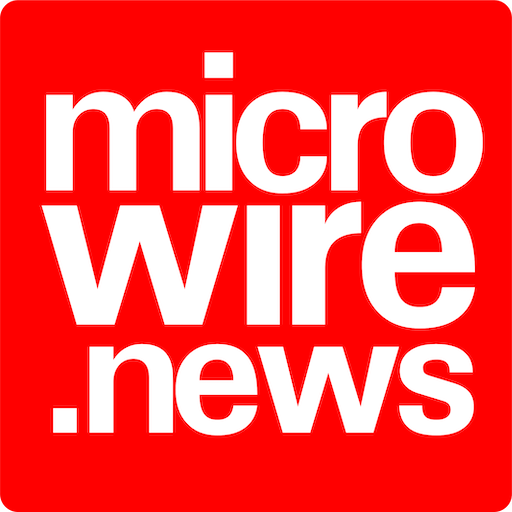 Microwire.news (aka microwire.info) is a content outreach and amplification platform for news, events, brief product and service reviews, commentaries, and analyses in the relevant industries. Part of McGallen & Bolden Group initiative. Copyrights belong to the respective authors/owners and the news service is not responsible for the content presented.