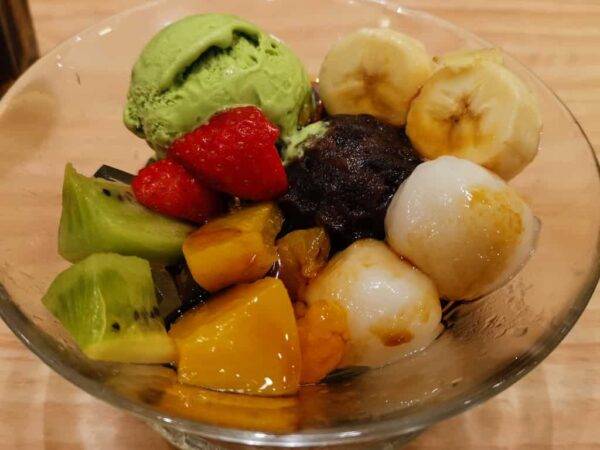 Matcha tea house with a difference? Yes, find sumptious light meals and lots of dessert to savor.

In Tokyo and Kyoto, tea houses are quaint and classic, and savoring strong high-quality matcha is usually matched with petite desserts, just enough to accentuate the taste of good matcha.
In Singapore, you can find a matcha tea house with a difference. It serves up good matcha, but also great dessserts and light meals – the Kagurazaka Saryo.
Have a Cha-nabe, a thick milky broth (soy milk versions also available if you prefer that) with rice or noodles in it, with meats such as salmon or chicken. Think of it like a Japanese rendition of Teochew porridge.
Top it up with a delicious classic Japanese Anmitsu, with or without matcha ice cream. Savor the rich sweet red bean paste and dark syrup.