Editor's brief: The term "entry-level" often conjures something mundane and ordinary. However, in the world of hifi audio, "entry-level" may be a misnomer. The latest Astell&Kern A&norma SR25 MKII is one such gadget that completely annihilates any notion that it is "entry-level", with native DSD256 and 32-bit @384kHz audio support without any downsampling, high quality Bluetooth wireless playback, delivering deep, velvety smooth sound in a great design form factor. Read more below.
SINGAPORE – The A&norma SR25 MKII is the second generation of Astell&Kern's best-selling and award-winning entry-level player. The new SR25 keeps everything that made the original model so great while enhancing its already impressive audio performance, including the addition of a balanced 4.4mm headphone jack, and refining its already eye-catching and ultra-compact design. If you've been wanting to dive into Astell&Kern's unmatched world of high-resolution music playback on the go, the A&norma SR25 MKII is the perfect place to start.
Astell&Kern A&norma SR25 MKII feature upgrades include:
Improved sound performance
4.4mm headphone jack to deliver enhanced dynamic range, bass response, wider soundstage, clearer imaging and more detail in the audio source
Replay Gain function to uniformly adjust volume playback from sound sources up to 24-bit/192 kHz
AK File Drop for easier wireless file transfers
BT Sink function for simpler connection of the SR25 MKII to an external Bluetooth device
Extra internal silver-plated shielding, first seen in the higher-end SP2000T, to protect from electromagnetic interference
New, more defined volume wheel design
New darker and stylish Mercury Dark Silver finish
Even more balance and detail
The new pocket powerhouse from Astell&Kern may have a conventional appearance and ergonomic design, but it boasts state-of-the-art audio thanks to Astell&Kern's cutting-edge audio engineering. Natural high-resolution acoustics present more nuance than its forerunner, with distinct high and low frequencies and a fuller, more enveloping midrange and bass.
With the addition of the 4.4mm balanced headphone jack, listeners now have a wider selection of headphones, IEMs, and devices to choose from than ever before, in addition to the 2.5mm (balanced) and 3.5mm (unbalanced) options. The 4.4mm balanced output enhances the sound's dynamic range and bass response, allows for a more expansive soundstage, and accurately records the source's spatial cues and nitpicky sonic details.
The SR25 MII is capable of playing back a wide variety of high-resolution music formats and sample rates, just like its predecessor. By allowing for the native playback of DSD256 and 32-bit/384KHz PCM high-resolution audio, music lovers everywhere are one step closer to experiencing the full scope of the recording session. The SR25 MKII supports the most recent high-definition Bluetooth wireless codecs, LDAC and aptXTM HD, so you can listen to your preferred hi-res music wirelessly.
Replay gain
The SR25 MKII also includes the ability to Replay Gain. This uniformly and automatically adjusts the volume of playback from sound sources up to 24-bit/192 kHz, so you can listen to your entire playlist without having to adjust the volume every time.
Extra connectivity options
AK File Drop facilitates wireless file transfers and made its debut in the A&futura SE180 player. To further simplify music administration, users on the same network can share files wirelessly using a computer, smartphone, or FTP client. Second, the SR25 MKII's new BT Sink feature makes it possible to stream music wirelessly from a smartphone or other Bluetooth-enabled device to the Astell&Kern player without sacrificing sound quality.
Added internal protection
Shield cans are used by Astell&Kern players to prevent electromagnetic interference from the sound system's internal components. After seeing success in the more expensive A&ultima SP2000T, the SR25MKII ups the ante by plating the existing shield cans with highly conductive, hyper-pure silver to further protect against these sound-degrading disturbances.
Refined design
The angled top and bottom bezel edges of the original SR25 model are carried over to the SR25 MKII, creating the same optical illusion that the inner rectangle is detached from the main body. The side volume wheel's new aesthetic pattern is more defined and tactile as well, drawing focus to this part of the player. And finally, the new Mercury D. Silver paint job is a distinct departure from the original's Moon Silver hue.
Protect your A&K player
To shield this high-end player from the rigors of travel, the SR25 MKII can be purchased with one of three stylish protective cases. This memory material, crafted from Italy's luxurious LASKINA® polyurethane fabric, is resistant to abrasions and other forms of wear and tear, and it also features excellent grip. This fabric was designed to look like traditional high-quality leather, right down to the creases and shine. Blue denim, orange, and black are the available hues.
Technical Specifications
Model: SR25 MKII
Body Colour: Mercury Dark Silver
Body Material: Aluminium
Display: 3.6-inch HD 720 x 1280 px touch screen
Supported Audio Formats: WAV, FLAC, WMA, MP3, OGG, APE, AAC, ALAC, AIFF, DFF, DSF, MQA
Sample rate PCM : 8kHz ~ 384kHz (8/16/24/32bits per Sample) DSD Native: DSD64(1bit 2.8MHz), Stereo / DSD128(1bit 5.6MHz), Stereo / DSD256(1bit 11.2MHz), Stereo
Output Level: Unbalanced 2Vrms │ Balanced 4Vrms (Condition No Load)
CPU: Quad-core
DAC: Ciruss Logic CS43198 x2 (Dual-DAC)
Decoding: Support up to 32bit / 384kHz Bit to Bit playback
Input: USB Type-C input (for charging & PC & MAC)
Outputs: Unbalanced Out (3.5mm), Balanced Out (2.5mm, only 4-pole supported / 4.4m, only 5-pole supported)
Wi-Fi: 802.11 b/g/n (2.4GHz)
Bluetooth: V4.2 (A2DP, AVRCP, Qualcomm® aptX™ HD, LDAC)
Dimensions: 2.5" (63.5mm)[W] x 4.26" (108.3mm)[H] x 0.63" (16.1mm)[D]
Weight: about 178g (6.27oz)
Pricing & Availability:
The Astell&Kern A&norma SR25 MKII will be available in Singapore immediately at a retail price of S$1,099 (including GST), and can be found at AV One (https://av1group.com.sg), E1 Personal Audio, Headphones.sg, Jaben, Stereo Electronics, and Treoo.com.
###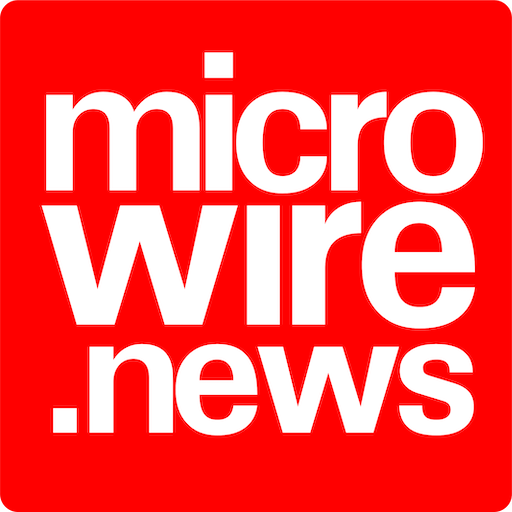 Microwire.news (aka microwire.info) is a content outreach and amplification platform for news, events, brief product and service reviews, commentaries, and analyses in the relevant industries. Part of McGallen & Bolden Group initiative. Copyrights belong to the respective authors/owners and the news service is not responsible for the content presented.