Editor's brief: Small can be beautiful, and often, that usually means you scale the summit to find something of that quality. Thankfully, you don't need to go too far to find a tiny gem in your hands, with the FiiO EM5, the latest open earbuds that gives you a soundscape that exudes an expansive, natural, and open aura with a stoic and masculine bass. Read more below.
Now available in Singapore are the FiiO EM5 Beryllium Coated Dynamic Driver Earbuds, from the industry-leading maker of lossless audio players. In contrast to the more common in-ear placement, the new earbuds take on a more traditional flat form. Music lovers who find in-ear headphones hard to wear for long periods of time or unpleasant because of their intrusive nature may appreciate FiiO's decision to add the EM5.
Earbuds have gained popularity because they may seal in the bass, block out some ambient noise, and improve the overall sound profile. Now, thanks to FiiO's latest product, music fans can have the best of both worlds—they can listen to their tunes with the comfort of traditional flat earbuds while also benefiting from improved sound quality and enhanced performance.
A Modern Aesthetic
The EM5 is built with FiiO's 4th-generation 3D printing technology. The integration produces a smooth design for the earphones that can only be achieved through 3D printing. One other benefit of having fewer moving components in the earbuds is that they are more durable. The headphones' shape is an homage to classic and recognizable earbuds while also including a contemporary aesthetic touch.
Beryllium Coated Driver — No compromise 
The FiiO EM5's big 14.2mm Beryllium coated diaphragm is sturdy and light enough to deliver a crisp treble, while still ensuring a well-extended and strong bass, in an effort to produce headphones with no compromises.
Earbuds with a flat design have always been prone to leaking bass, which dulls the overall sound. Knowing this, the FiiO R&D team developed a unique flute-inspired design for the EM5's acoustic bass tube to amplify the lower frequencies, resulting in a solid and deep bass. The drivers' long strokes create more room for the linear displacement, resulting in less distortion and better bass.
The FiiO EM5 will provide you with a memorable listening experience thanks to its well-extended yet controlled bass, luscious vocals, and clear, detailed treble, all of which are the result of careful engineering and the use of quality materials.
Thoughtfully Crafted for an irritant free experience
The FiiO EM5 is made using resin that has been certified as meeting the standards for use in medical applications by the European Union's (EU) IIA. The selected resin by the research team is not only robust and resistant to color fading, but also soft on the skin and comfy on our ears. Its shiny and see-through exterior immediately attracts your attention to the impressive motors within.
Flexibility to transform your listening experience
It's also worth noting that you have complete leeway in modifying and swapping out the connectors. This option was designed with audiophiles in mind, giving them the freedom to choose the best setup for any given situation. The 4.4mm, 3.5mm, and 2.5mm connector sizes are all compatible with the twist-lock swappable plus.
Other highlights of the FiiO EM5 include:
Upgraded Cable for Better Sound Quality: EM5 utilises a high-purity sterling silver cable with high conductivity that not only allows for gobs of detail to come through, but also provide an extremely enjoyable, vivid sound.
Smart Ergonomic Design: The earbuds are meticulously designed to ensure convenience and ease of use. Apart from the left blue, right red design on each earbud, there are also 3 small tactile bumps on the left earphone to allow music lovers of all vision abilities to easily get on their groove.
Tailor your perfect listening experience: FiiO EM5 comes with 3 different types of foam ear tips. Together with the included leather carrying case, tailor your EM5 perfectly to you and carry it around safely, wherever you go.
Technical Specifications:
Driver: 14.2mm beryllium-coated diaphragm
Max Power Input: 100mW
Weight (inc. cable): 23.9g
Cord Length: 120cm
Sensitivity: 109dB@1mW
Frequency Response: 10Hz ~ 20kHz
Headphone Type: Straight-down open earbuds
Impedance: 32Ω@1KHz
Cable Material: High-purity sterling silver
Pricing and Availability
FiiO EM5 is available immediately at a recommended retail price of S$449 and can be found at AV One (https://av1group.com.sg), E1 Personal Audio, Headphones.SG, Stereo Electronics, and Treoo.com.
###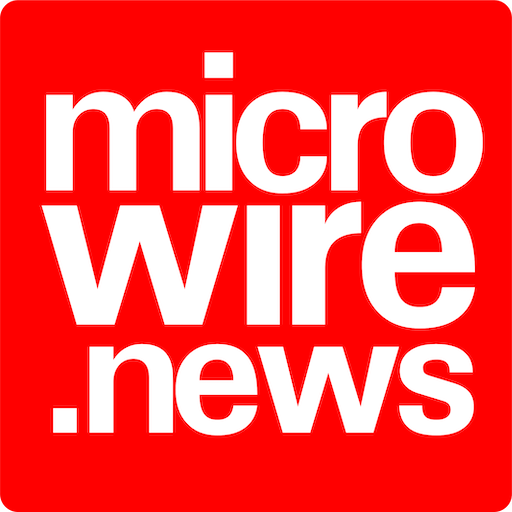 Microwire.news (aka microwire.info) is a content outreach and amplification platform for news, events, brief product and service reviews, commentaries, and analyses in the relevant industries. Part of McGallen & Bolden Group initiative. Copyrights belong to the respective authors/owners and the news service is not responsible for the content presented.