Editor's brief: If you are a serious audiophile or enthusiast, you would know that what seems like a mundane or simple thing like cables do make a difference. The smallest things matter. In this case, an innocuous USB-C Dual DAC cable from Astell&Kern may just be the "dongle" you need for your audio. Read more below.
SINGAPORE – With the introduction of the USB-C Dual Digital-to-Analogue Converter (DAC) Cable, Astell&Kern, the undisputed market leader in premium portable high-resolution audio devices, has made it possible for music lovers to enjoy the highest possible quality audio from a computer or mobile device, regardless of where they may be. This ultra-compact audio accessory is the latest in the company's line of award-winning portable digital audio players (DAPs) and headphones, and it will improve the sound quality of your Android phone, Windows 10 computer, tablet PC, or MacOS computer*.
While many popular streaming services now provide high-resolution quality tracks, it is becoming increasingly difficult to enjoy high-quality music playback on the go or at the office as leading smartphone manufacturers continue to omit headphones jacks and include low-performance DACs. To remedy this, the USB-C Dual DAC Cable is a must-have component: Connect your device's USB-C port to the dual DAC cable, plug in your headphones with a 3.5 mm jack, and enjoy the rich, dynamic sound.
Dual Digital-to-Analog (DAC)
The Astell&Kern USB-C DUAL DAC Cable is equipped with two Cirrus Logic CS43198 MasterHIFiTM DACs, allowing for high-resolution audio playback up to native DSD256 and 32bit/384kHz. The company's years of experience in audio circuit and amplifier design enabled them to squeeze a complex and highly integrated circuit design into a chassis the size of a chewing gum packet (17mm x 50mm x 10.3mm). In addition, the audio circuit in Astell&Kern's high-performance DAPs is optimized with custom-designed capacitors, which help to reduce power fluctuations and ensure stable operation and best-in-class audio performance despite the DAP's diminutive size.
To ensure that you hear your music exactly as the artist intended, we paired our dual DACs with a separate analog amplifier that can provide enough power to drive a wide range of headphones with impedances as high as 600 ohms at 2Vrms (Condition No Load).
Noise-shielded Cable
To ensure the purest sound quality, a custom-made, long-lasting 4-core cable is built to withstand the rigors of travel and minimise signal interference. To prevent interference from outside sources, a core of Technora aramid fiber is surrounded by a layer of thick silver-plated copper, and then a second layer of copper is spiraled around the first. A separate shielding treatment is applied to the cable to prevent distortion and digital and analogue signal noise from the playback device, and the addition of copper wire helps to affect a clear and rich spatial sound.
Astell&Kern Signature Aesthetic
The USB-C Dual DAC Cable, like all Astell&Kern products, features a gorgeous angled surface design that is based on the company's signature 'light and shadow' aesthetic. The body is made of a smooth, polished metal zinc alloy, which gives it a high-end feel and provides indestructible protection on the road.
(From the vendor) * iOS-based devices, such as iPhones and iPads are currently not supported. A dual DAC cable requires more current to run than a single DAC cable. Current iOS devices limit the amount of current exported and do not provide enough current to power a dual DAC configuration.
Technical Specifications
Body material: Zinc Alloy
Body colour: Titan
DAC: Cirrus Logic CS43198 x 2
Input: USB Type-C Input (for Windows 10, Android Smartphone & Tablet PC, macOS)
Output: 3.5mm headphone
Dimensions: USB Plug: 12mm[W] x 20mm[H] x 8.2mm[D] ; 3.5mm Headphone: 17mm[W] x 50mm[H] x 10.3mm[D]
Weight: Approx. 25g
Frequency response: ± 0.030 (Condition: 20 Hz~20 kHz)
Sample Rate: PCM: Support up to 32bit/384kHz | DSD Native: DSD64(1bit 2.8MHz), Stereo / DSD128(1bit 5.6MHz), Stereo / DSD256(1bit 11.2MHz), Stereo
S/N: 118dB @ 1kHz, Unbalanced
THD+N: 0.0004% @ 1kHz, Unbalanced
IMD SMPTE: 0.0003% 800Hz 10kHz (4:1) Unbalanced
Output impedance: 2ohm
Output power or voltage: 2Vrms (condition no load)
Pricing & Availability:
The Astell&Kern USB-C Dual DAC Cable will be available in Singapore in May 2021 for a retail price of S$189 (including GST). The new cable can be found at AV One (https://av1group.com.sg), Connect IT, E1 Personal Audio, Headphones.SG, Jaben, Stereo Electronics, and Treoo.com.
###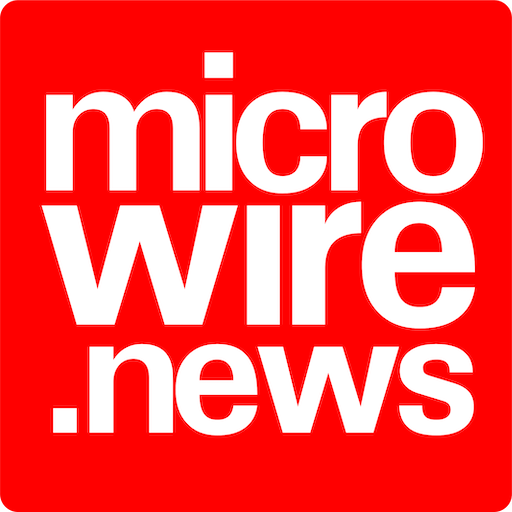 Microwire.news (aka microwire.info) is a content outreach and amplification platform for news, events, brief product and service reviews, commentaries, and analyses in the relevant industries. Part of McGallen & Bolden Group initiative. Copyrights belong to the respective authors/owners and the news service is not responsible for the content presented.