Editor's brief: If you have tried an FiiO IEM, you would know FiiO offers great audio performance at approachable prices. The latest FD3 semi open back IEM (in-ear monitors) launched in Singapore is no different. The FD3 features 12mm dynamic drivers made of diamond-like carbon (DLC), offering light weight with dependable rigidity. IEMs are meant to be snug fitting, and the FD3 offers a great fit while maintaining utmost comfort. Read the vendor's release below.
SINGAPORE – The FiiO FD3 in-ear monitor has just been released in Singapore by the industry standard in lossless audio players. The semi-open acoustic design of the new FiiO FD3 ensures balanced sound and stress-free listening. The new in-ear monitor is designed to impress with its powerful sound, thanks to its 12mm flagship-level dynamic driver and ultra-fine copper-clad aluminum Japanese Daikoku voice coil, as well as its front acoustic prism that ensures accurate sound. The new FD3 is also certified as being suitable for Hi-Res Audio, which is a testament to its high-quality sound that is not only enjoyable to listen to but also capable of reproducing fine details.
The new FD3 continues FiiO's tradition of innovative, high-quality construction. The aesthetic shell of the FD3 is a work of art. The primary body is crafted from an aluminum-magnesium alloy using a manufacturing process that marries the pinpoint accuracy of CNC processing with the delicate human touch via hand polishing. The FD3 has smooth curves and a one-of-a-kind celluloid panel coated in 2.5D film coating glass for a modern and unadulterated transparency.
The FD3 is not only striking in appearance, but also in the number of technological advancements it incorporates.
Distinguished diamond heritage
FiiO's new dynamic driver improves the FD3. Diamond Like Carbon (DLC) is used to create the diaphragm because of its incredible rigidity, which helps to eliminate distortion. Additionally, it's surprisingly lightweight, which provides the driver with great transient response. What you get is an ultra-sensitive driver that produces high-quality sound with very little distortion.
Flagship-grade acoustic prism
Similar to the widely used FD5, the new FD3 employs an acoustic prism system to reduce the presence of high-frequency standing waves, which in turn improves the overall diffusion of sound waves and eliminates the time-delay issue associated with the cavity's sound-wave propagation path. Amazing sound quality that will blow your mind is the result of all of this.
Better sound with semi-open design
The FD3 features a semi-open design based on a patented technology by FiiO that maintains a constant, even air pressure inside the device. An FD3 with such a design not only produces a more authentic sound, but also protects your hearing by reducing the amount of pressure exerted on your eardrums. A more natural and less taxing listening experience results from this.
Well-equipped from start to finish
The FD3 is packed with extras meant to enhance your listening experience and complement its already impressive technical specs.
The FD3 has a standard braided cable with a 3.5mm jack. The FD3 Pro is available with an optional high-purity mono-crystalline silver-plated copper cable, which consists of eight separate strands of 19 wires braided in the Litz Type 2 configuration. The cable is marked with blue on the left and red on the right for your convenience, and its audio plugs are detachable, so you can use either a 2.5mm or a 3.5mm or a 4.4mm jack on your device. This cable improves sound quality to an entirely new level.
Each FD3 model also features a removable acrylic carrying case, two sound tubes, an MMCX cable replacement tool, six bass earths, six vocal earths, two foam tips, and a cleaning brush.
Technical Specifications
Model: FD3/FD3 Pro
Driver: 12mm large dynamic driver
Frequency response: 10Hz-40kHz
Impedance: 32Ω@1kHz
Sensitivity: 111dB@1mW
Max input power: 100mW
Cable: 120cm quality cable
Weight(single unit): approx. 7.0g
Pricing and Availability
FiiO FD3 retails for S$179.00 (including GST). The FD3 Pro retails for S$239.00 (including GST). FiiO FD3 is available immediately. FD3 Pro will be made available later in September. Both models can be purchased at AV One (av1group.com.sg), Connect-IT, E1 Personal Audio, Headphones.SG, Jaben, Stereo Electronics and Treoo.
###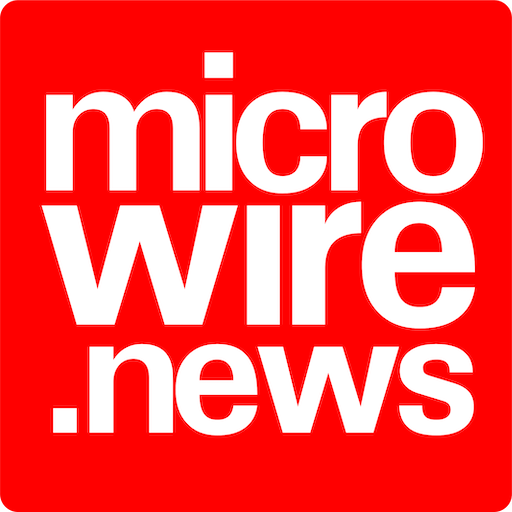 Microwire.news (aka microwire.info) is a content outreach and amplification platform for news, events, brief product and service reviews, commentaries, and analyses in the relevant industries. Part of McGallen & Bolden Group initiative. Copyrights belong to the respective authors/owners and the news service is not responsible for the content presented.